By: Chloe Dowlearn
@aguafria_chloe
On Friday, February 24 at 6 pm come to Agua Fria to watch the Mr. Agua Fria pageant.
The contestants are Jesse Saldana, Angel Madrid, Pedro Mendonza, Ernesto Cruz, Isaiah Sampson, Alphonso Carrasco, DJ Charles, Zaven Ochoa, Nunzio Amuso, Demetrius Johnson and Brandon Thompson.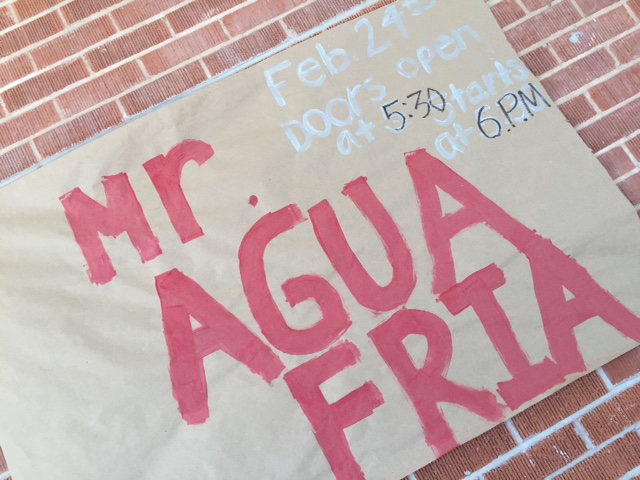 These 11 guys are running for Mr. Agua Fria. It'll be very fun and competitive. The boys will be asked questions and put on an individual performance to demonstrate their talents. If you preordered your $3 ticket then great, but if you did not then just bring $5 and get your ticket when you come. Hope you can make it!!