Showing Some Love: AF StuCo Valentine's Day Marriage Fundraiser
By: Clinton Barney
@CJjournalismAF
During Valentine's Day, Agua Fria High School's Student Council set up a fundraiser that allowed either romantically involved students or the best of friends to get "married."
The fundraiser was set up to fund future Student Council sponsored events, such as Prom and the Mr. Agua Fria pageant.
The ceremonies took place during both A and B lunches in the middle of the lunch area, which was very hard to miss. Student Council had a mini altar set up, full of hearts and pink and red decorations, and gave the women, even some men if they chose, a veil to wear during the ceremony.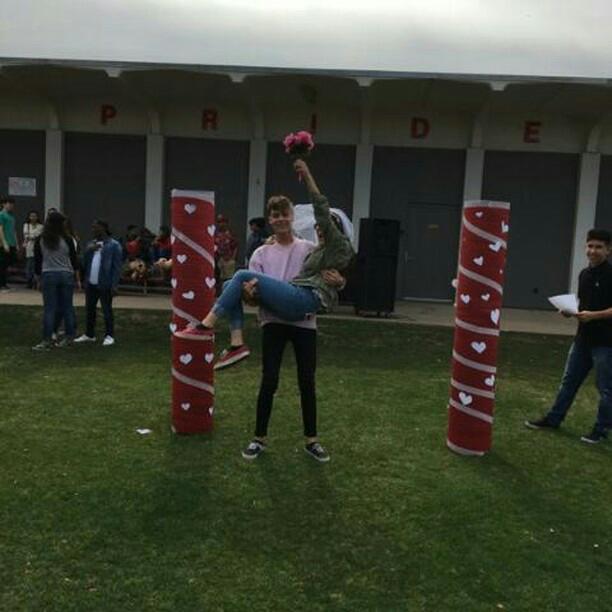 Fellow StuCo members served as the pastors that conducted the ceremony. Students involved received a very stunning Ring Pop to symbolize their relationship's evolution into wedlock, as well as a fake Marriage Certification to have that evolution set in….ink (rather than stone).
According to Gracie Brady of Student Council, about forty couples participated in the event. I saw many couples and friends waiting in lines that were still full after the A lunch bell rang to get "married."
From what I heard from fellow students, the fundraiser was very well received by the student body. Student Council allowed students to share their love for each other without judgement or staff interference, for a small fee of course. Many enjoyed the fundraiser, and it can be inferred that the student body wouldn't mind the same ceremony next year.