Everything about crocheting(Basics)- kirsten meyers
By: Kirsten Meyers
Follow me on twitter @kirsten.meyers6
Crocheting is one of the easiest hobbies anyone could get into. With time and practice you'll have mastered the techniques and basics of all crocheting.
Firstly, you will need to find a crochet hook. These hooks will vary in size — the smaller the hook th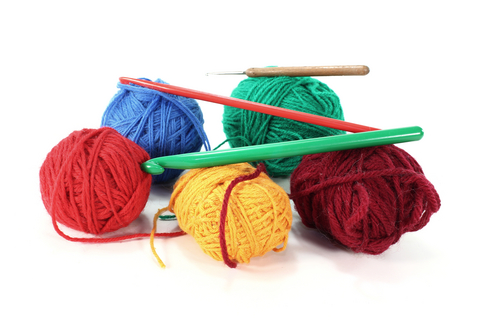 e smaller the loop and the bigger the hook the bigger the loop will be. You can find the hooks and yarn at your local arts and crafts store. You're also going to need scissors and a threading needle depending on what you're making. Now, let's get started.
Step 1. Take your hook in your dominant hand, take the yarn and put it in your other hand and take the string and make a slipknot.
Step 2. Once you've made your slipknot, you're going to place the yarn over the hook and drag your slipknot over the hook. I call these yarning over. It's important to know how to yarn over because that's how you start most of your work with a basic single chain.
Step 3. Now, I'm going to teach you how to make a double chain. A double chain is really easy. Once you're done making your single chain you're going to put your hook into the second loop and yarn over that loop then you'll see you've made two loops. Once you have your two loops you're going to yarn over both of them and make a single loop. You're going to continue this process until you've gone over the whole row, except this time you're going to go into the next loop and continue on.
Step 4. Once you've got these tricks mastered, you can basically make anything from scratch, like a beanie. Once you're done making your row, fit it around your head until you're satisfied that it won't squeeze your head off. Now you're going to extend some of your yarn and cut the loop and take out the extras and then put the yarn in your needle and start threading on the side. 
Step 5. Now that you're coming to an end on the rows you're going to pull the rows together until it starts making a hat with one side open. Now you're going to sew together those ends and voilà, you've got yourself a stylish beanie.
Thanks, for taking your time to learn how to crochet! Watch out for my tutorial video sometime this month.