Future Drops Another Album
By: Ronaldo Covarrubias
@RonDogg_OwlFeed
Just a week after Future dropped his self-titled album FUTURE, he released yet another project that dropped on February 24th. HNDRXX (Hendrix), is Future's 6th studio album and his second project this year.
Billboard Today had announced its weekly US Top 200 chart, and the American rapper officially became the first artist to ever knock his own album out of the #1 spot with another one of his albums. Future released the self-titled FUTURE on Feb. 17. One week later, the Rap star dropped a second album, HNDRXX, which is the new champion.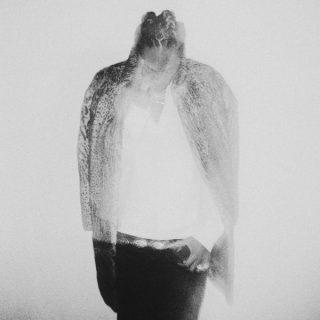 Not only is he setting new records and opening new doors but he is also walking in uncharted territory. Future said that this was a project that he has always wanted to create. "Now is the time, two to three years ago they weren't ready, they wanted Future, they wanted 'Real Sisters,'" Future says. "They wanted me to be the ratchet-est and say the most disrespectful sh*t. And I understand that's what music is, it makes you feel different kinds of ways."
Subsequently, this album is not quite the same as his last project that was mainly hype and contained lyrics of impudent nature, considered to many as "Trap Music." HNDRXX is different in the sense that it is more conscious and focuses on the rapper's feelings and the things he is going through such as relationships, his imperfections and even his troubles with fame. To add on, it is an album of a man still licking his wounds from a traumatic relationship and a man emerging from a long, dark night.
Future's album was a project that contained things he wanted to get off of his chest and he did so by discussing the issues with his baby's mother, a well-know pop star, Ciara. He also addresses the issues that come with fame and notoriety, while also incorporating his troubles with drug addiction.
The album is definitely a side of Future we don't get to see quite often and it is a must-listen for Future fans everywhere. And with producers ranging from Metro Boomin and Dj Mustard, and features with The Weeknd and Rihanna, it would be a shame to miss out on a listen.
The album is out now and is available for purchase on Itunes and the Google Play Store and can also be streamed on sites such as Spotify.
The tracklist for Future's HNDRXX is as showed:
"My Collection"

"Comin Out Strong" Feat. The Weeknd

"Lookin Exotic"

"Damage"

"Use Me"

"Incredible"

"Testify"

"Fresh Air"

"Neva Missa Lost"

"Keep Quiet"

"Hallucinating"

"I Thank U"

"New Illuminati"

"Turn on Me"

"Selfish" Feat. Rihanna

"Solo"

"Sorry"