Jack Is Back: A Samurai Jack Retrospective
By:Antawn Salinas
Twitter:@OwlFeedAntawn
Ah, Cartoon Network, where would my childhood be without you? I spent a ton of time watching Ed, Edd, and Eddy, Foster's Home for Imaginary Friends, and of course, Samurai Jack.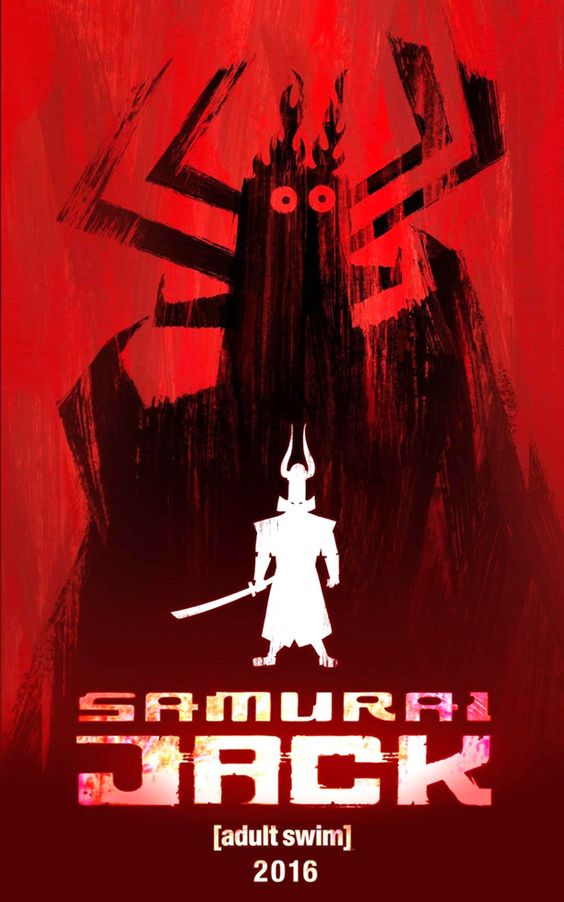 The new season returned on March 11th, 2017, for its final season on Adult Swim. After waiting for 13 years for creator Genndy Tartakovsky to continue the adventures of the samurai, Jack is finally back.
If you don't know what the series is about, I'll let Aku(voiced by the late Mako. R.I.P.), the main antagonist of the show, tell you: "Long ago, in a distant land, I, Aku the shape-shifting master of darkness, unleashed an unspeakable evil! But a foolish samurai warrior wielding a magic sword stepped forth to oppose me. Before the final blow was struck, I tore open a portal in time and flung him into the future, where my evil is law! Now the fool seeks to return to the past, and undo the future that is Aku."
While the show might be formulaic on paper, every episode feels different. Since the show is set in the future, they can put Jack (voiced by Phil Lamarr) in any type of scenario they want. One episode, Jack could be hunted by bounty hunters in the middle of a forest and the next episode Jack could run into a 1950's style mafia.
What this show is mostly known for is its animation and how it proved that animation is not only for kids. There are many moments in this show where you can just pause it and it looks like a piece of art you can hang on your wall. Also, because of the great animation, the action is very stylistic and almost feels like a moving comic book. The show is a great mix of action, drama, comedy, sci-fi and suspense.
This year, more than 10 years after season 4 aired, we finally get an ending. Since this is going to be on Adult Swim, it's going to be a little more violent and more for mature audiences, but from what I've seen so far, it's not too bad.
In this new season, it has been 50 years after Aku had sent Jack to the future. Jack has lost his sword and has no way to get back. Also, as a side effect of time travel, he no longer ages, and is going insane. Meanwhile, there is a cult that believes in Aku and they create a team of assassins to go kill the samurai known as Jack. You can check out the trailer right here, and watch the episodes on Saturdays at 8:00 p.m.
If you are into animation and never heard of this show, I don't know where you've been. It's a truly great show not only for its animation, but how different it is. There are many episodes where there's long stretches of no dialogue at all. One episode could be a more serious and intense adventure, while the next can be a straight up parody. Go check it out, I highly recommend it.