DJ Charles Named "Mr. Agua Fria"
Alexis Nomorosa
@OwlFeedAlexis
Mr. Agua Fria was a male beauty pageant done in order to raise money for the Make-a-Wish foundation. This event would be the kick off for "Wish Week" — Agua Fria's way of helping Brett with his wish. Mr. Agua Fria was a great way to display the talent at Agua Fria, as well as a fun way to help raise money for a good cause.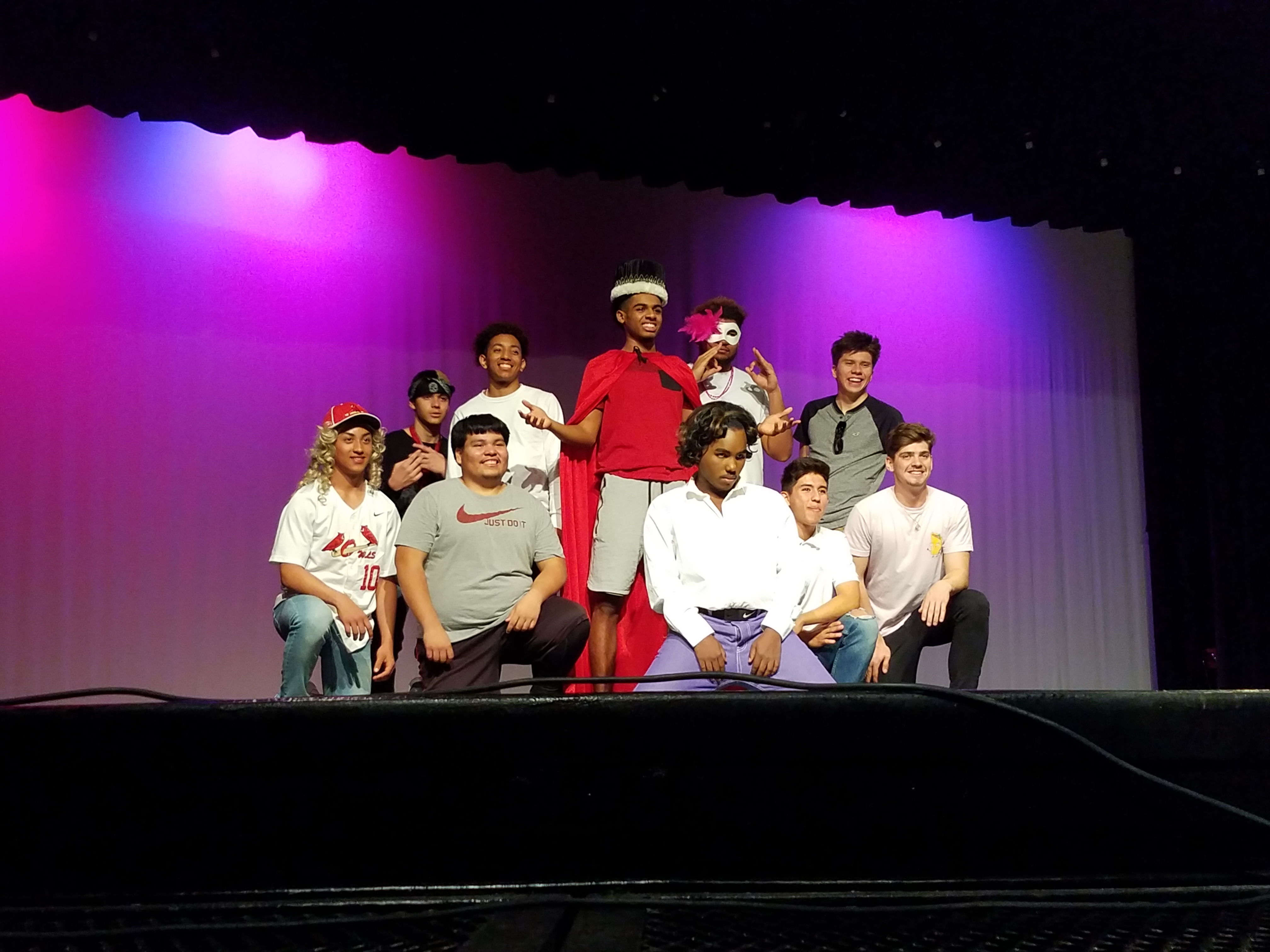 At Mr. Agua Fria, the contestants had to display their talents to the audience. For example, Contestant Zaven Ochoa displayed his talent and passion for dancing during the contest. Judges Ms. Talamante, Ms. Johnson, and Ms. Hudson were all stunned by his performance and all of the performances. Jesse Saldana, Angel Madrid, Pedro Mendoza, Ernesto Cruz, Isaiah Sampson, Alphonso Carrasco, Zaven Ochoa, Nunzio Amuso, Brandon Thompson, Demetrius Johnson and DJ Charles all performed their best in order to win the crown.
After the audience voted, the top five: Nunzio, Jesse, DJ, Pedro, and Demetrius. The top five were asked questions in order for the judges to decide the top three. After hosts Moses Adams and Gracie Brady allowed the judges to decide the top three. DJ, Pedro and Demetrius were left to battle it out to win the title.
Before the winner is announced, let's look at what the 2016-2017 Prom theme is. The junior student council leaked a "fake" prom theme before they announced the real one. The student body was skeptical about the alleged "country prom" that was leaked. However, in a pleasant turn of events, the prom theme this year is "Enchanted Forest." This year's prom is taking place in Heritage Square Garden on April 2l. The first 100 tickets are $50, the next two weeks after are $60, and the all tickets after are $70.
The final three was a tight race, but only one winner emerged. In a surprising turn of events, DJ Charles claimed the title of Mr. Agua Fria. The night was fun and for a good cause and overall a hilariously enjoyable experience.