Girls Who Code Seeks to Close Gender Disparity in Tech
By: Taija Franklin
Follow me @Taija_OwlFeed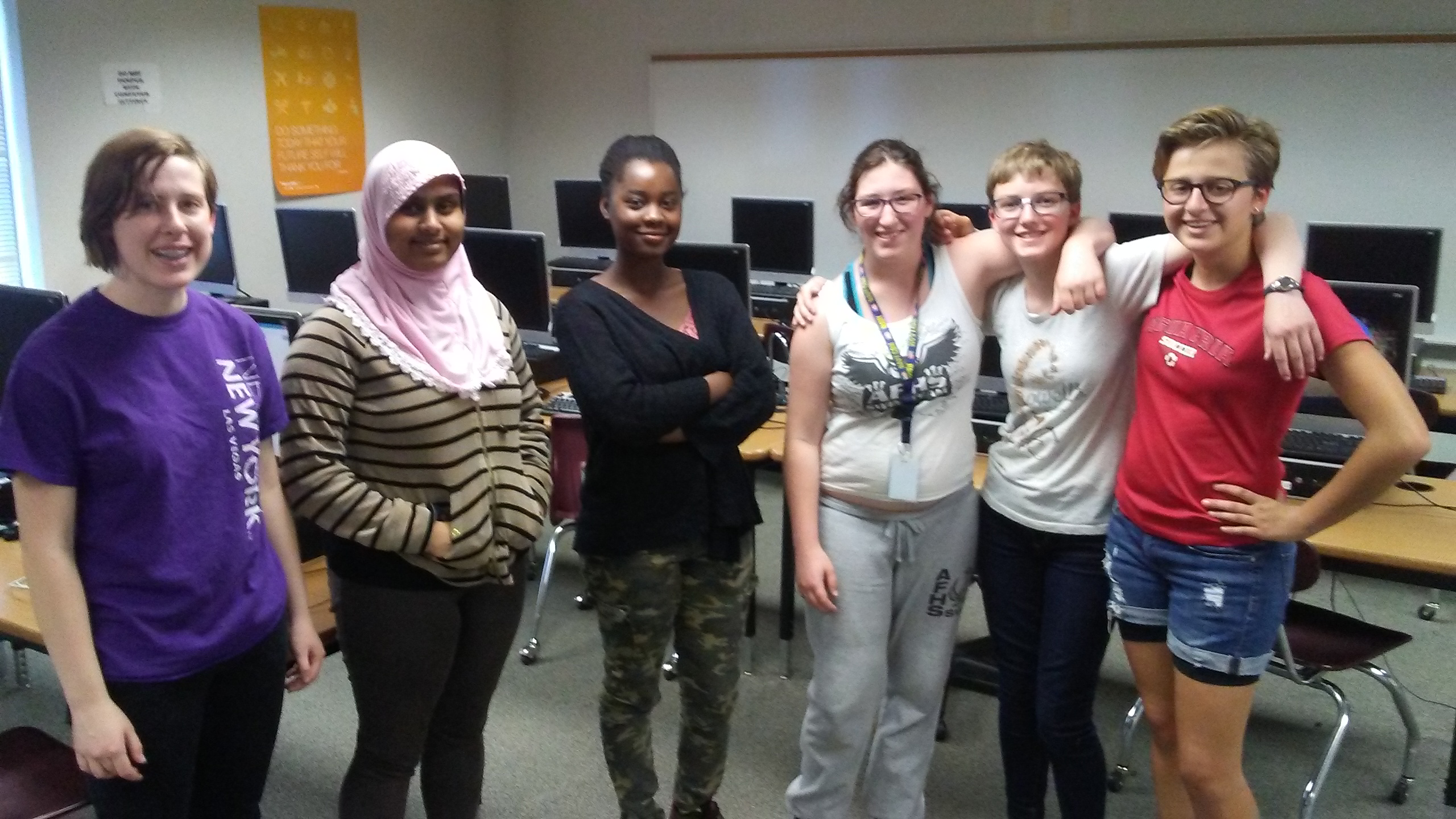 What exactly is coding? Coding is what makes it possible for us to create computer software, apps and websites. If it wasn't for coding, our phones, computers, and other electronics would be useless.
Girls Who Code is a club that teaches young girls how to code. They're going to be hundreds of jobs in the future that focus on computer science skills and coding. So giving this opportunity for girls to learn young for jobs in the future is a great idea.
Girls Who Code is a non-profit organization that has been around for a while. The main reason for why this organization began is because in the past anytime there was a coding event of any kind, it was attended by mostly male students and people started to notice that. So GWC came about, giving girls an opportunity and encouragement to not feel like they're the only girls doing this.
Girls Who Code (GWC) is a club here at Agua Fria that teaches young women to do computer science, pushes girls to want to learn to do computer skills for future jobs and also to build a community of sisterhood.  
Mr. Allpress, one of the club sponsors, said the club focuses on "creating a safe space where being a nerdy, tech-ey girl isn't weird but is actually encouraged. Girls are just as capable, if not more capable, of succeeding in programming."
The club here at Agua Fria is here to build a community of sisterhood between the girls and for them to bond and learn about coding together. Ms. Olivas also runs the club along with Mr. Allpress.
"We both love coding ourselves and feel annoyed at the gender disparity of the profession," Mr. Allpress said. "This is our way of giving a cool opportunity to some great girls at Agua Fria and hopefully being a part of a national change to include more women in coding.
"We spend time getting to know each other and build community, learn about women doing cool things in technological fields, then practice coding skills like website creation, graphics manipulation and algorithmic thinking."
They both enjoy teaching these young girls about coding, something that's going to be around for years.