T.V. Talk with Antawn – Atlanta TV Show Review
By:Antawn Salinas
Twitter: @OwlFeedAntawn
Coming off of the cult-classic show Community and going by the rapper name Childish Gambino, Donald Glover wrote and starred in 2016's show Atlanta, which only has one season so far and has already won a few Emmys and has won critical praise. My name is Antawn Salinas, and this is T.V. Talk.
Before I start gushing about this show, Atlanta comes on FX, and is rated TV-MA, so it's not for yo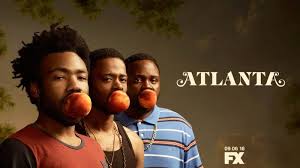 unger viewers. Get permission from a parent first before you check it out wherever you can find it. Since it has only one season so far, there are a total of 10 episodes, all around 22 minutes each, you can blow through them easily.

The show is about Ern (played by Donald Glover) who, while intelligent, is kind of a screw up. He's poor, he has a daughter, and he's having a tough time making it through life. But, when he figures out his cousin Alfred (played by Brian Tyree Henry) is an up incoming rapper going by the name "Paperboi," Ern puts his cousin's song onto the radio, and becomes his manager. Joined by Paperboi's friend Darius (played Lakeith Stanfield), they go on a few bizarre adventures trying to get big.
This show is hilarious. A lot of what they make fun of in the show is a ton of modern pop culture (memes, Youtube, etc.), modern rap, race issues, and many other topics. The way they do it, though, is by keeping the show laid back.
Rarely does the show go crazy, but when it does, it is still hilarious. I won't ruin it, but there's is a joke at the beginning of one of the episodes that seems like a one-off joke that seems that will lead to nothing, but it leads to something so unexpected and it's one of my favorite jokes in the show.
The acting is also really good. Ern, Paperboi, and Darius are fun characters to follow, even if the world around them is crap. In addition to the great writing by Donald Glover and his brother Stephen Glover, these characters are the best thing about the show. They are always insightful, even when they're goofing around. Darius is probably my favorite character in the show. He has some of the best lines of dialogue.
Some of my favorite episodes are the episodes titled "The Big Bang"(epi. 1-1), "The Streisand Effect"(epi. 1-4), and "The Club"(epi. 1-8). But my favorite episode is "B.A.N"(epi. 1-7), where Ern gets Paperboi onto a talk show where they try and talk about gender and race issues, but things spin way out of control. Just to make things better, they have fake commercials that are making fun of real brands.
The weakest episodes are the episodes that split the trio up or rarely show them, like the episodes "Nobody Beats the Biebs"(epi. 1-5), "Value"(epi. 1-6), and "Juneteenth"(epi. 1-9). They aren't bad episodes, they are just weaker compared to the others because of that missing element.
So far, this show has me. It just sucks that we have to wait till 2018 for the next season to start. My only big criticism is that there isn't enough of it. But, I highly recommend checking out as soon as you can. This is going to be big when it returns. You can check out the trailer here.