Care Bears? Voodoo Magic? Are Our Childhoods Ruined?
By: Kamille Sullivan
Follow me on Twitter @KamilleOwlFeed
Bedtime Bear, Birthday Bear, Cheer Bear, Friend Bear, Funshine Bear, Good Luck Bear, Love-a-Lot Bear, Tenderheart Bear, and Wish Bear. Chances are if you've ever had a childhood you heard of at least one, or two, or all of these bears, and the franchise they came from, the Care Bears.
Created by the greeting card company American Greetings in 1981, the 10 original bears appeared on cards with artwork by Elena Kucharik, before expanding the character across different media platforms and merchandise. The Care Bears also had their first television special in 1983 titled, "The Care Bears in the Land Without Feelings."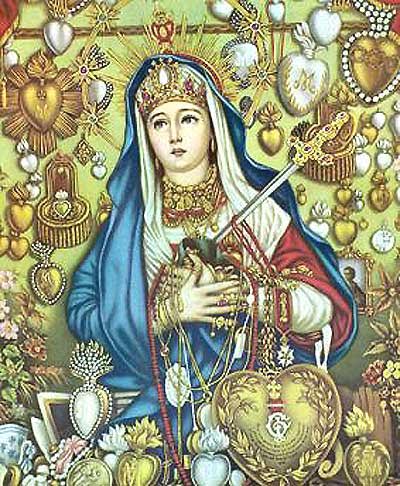 Howeve, maybe the story isn't as happy and child friendly as it seems.
Each bear has a distinct symbol on their stomachs called "belly badges." These badges represent the role or specialty of that bear, but the theory also suggests that these belly badges are symbols of Loa, or Voodoo spirits. One common connection is from Love-a-Lot bear to the Loa named Erzulie, who is the goddess of motherhood and love. The main connection that people make of these two are what each stand for, love mainly.
Another connection people make from one of the Care Bears to a Voodoo Loa, is Friend Bear to the Loa spirit Legba. The main connection between these two is that Legba is referred to as only 'friend' or Legba. People don't say his real name out loud, because there is a prohibition against it.
An additional indication is the Care Bear name itself. The name Care Bears is similar to Care Fours which is a district in Port au Prince and that is in the heart of the Voodoo world.
Port au Prince the capital and most populous city in the country Haiti, where most Voodoo techniques and beliefs originated from. To repeat, Care Fours is a district in the capital of Port au Prince.
Personally, I don't find this theory to be plausible, because of two main components. The first is the number of connections from the Care Bears to Loa, they honestly seem both like coincidences on the writer's behalf in the show. The second sign is again of the show Care Bears, I'm sure there isn't even the slightest bit of correlation between Care Fours and Care Bears besides the similarity in name.  
The original theory: http://bit.ly/2pjazR2
Information about Loa and Voodoo magic: http://bit.ly/2p4NG5c