By: Viviana Flores
@vfjournalism
Riverdale, a spin off of the Archie Comics, is a show that airs on the CW. It follows a group of teenagers living in the town of Riverdale (hence the show's name). When a tragedy involving the death of a popular high school football player Jason Blossom strikes, it causes the town to be cautious and accusing of nearly everyone in the town. Tensions run high and drama even higher.
The main focus centers on a high school sophomore, Archie, as he tries to find himself. He struggles between what he wants, which is to be a musician, and what those around him want, which involv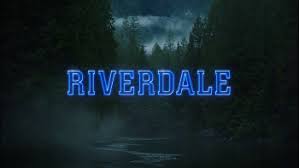 es him focusing solely on football to gain scholarships into college. Archie tries to please everyone else while also making himself happy. (I do promise it's not as High School Musical as it sounds).
Archie's friends from the comics such as Betty Cooper (played by Lili Reinhart) and Veronica Lodge (played by Camila Mendes) also have leading roles. Betty and Archie's friendship is often tested within the season and that only increases as Veronica, who is new to the town, moves in. Veronica causes talk within the town because of her "mean, spoiled girl" reputation and the fact that her wealthy father was arrested for fraud.
In an interview with Teen Vogue, Camila Mendes shares how her character in the show differs from her character in the comics. "In the comics, Veronica doesn't really have much conflict," Mendes said. "Her onsets are very trivial, like 'What shoes am I going to wear to the ball?' It's very material kind of conflict, or conflicts that revolve around Archie. Now she's gone through this traumatic event — having her father being arrested for fraud on a very public level — and having that bring shame to her life. It's completely humbled her."
This show has many great aspects including representation of the LGBT+ community, although a character named "Jughead" has created a stir because of his romantic interest. Many diehard fans of the Archie comics expected him to be asexual like he was painted in the comics.
Actor Cole Sprouse, who plays Jughead, has made a comment regarding the worries of the audience, telling Nerdist, "I personally would love to see that exploration. But I'm just the actor… If I was in full creative charge of this character, things obviously would be different, things obviously would go a certain way. But it seems to me that they're not going to explore that angle and, to me, that's unfortunate."
Although Sprouse's character isn't quite what some of the audience expected there still is representation of the LGBT+ community, as the character Kevin Keller (played by Casey Cott) is a gay character. Riverdale also showcases people of color, as they use a band of African- American women called Josie and the Pussycats to highlight struggles that some people of color may have deal with in society.
A mixture of a mysterious yet interesting storyline that keeps viewers guessing, horror and romance, strong female leads, and representation of a diverse cast makes Riverdale a thrilling crafted spin-off of Archie Comics.