Seniors, Come Celebrate College Admission May 4!
By: Piper Warf
@piper_owlfeed
You are all invited to support and celebrate our fellow seniors as they share their college choice by signing their college poster!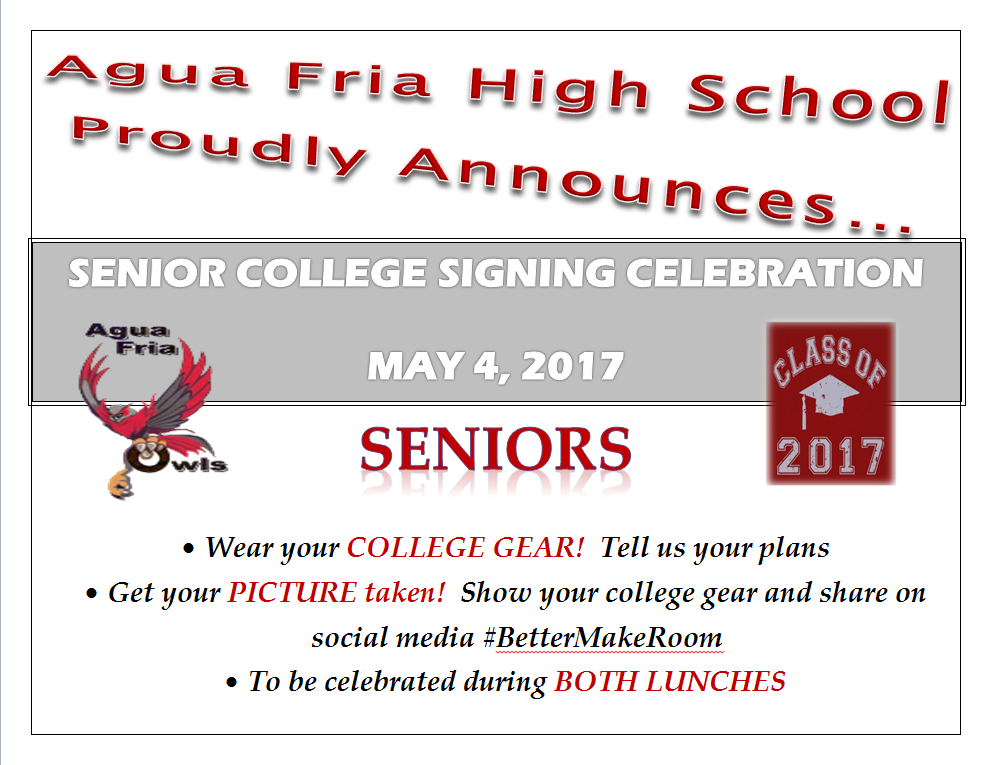 The senior college signing celebration will be held on May 4 at both A and B lunches. Seniors, get ready to share your college plans and represent your college with some gear, as well as get your picture taken! Also, seniors share #BetterMakeRoom on all of your social media.