Meet Ariana Moreno
By: Hope Laborin
Follow me: @SherryBomez
OwlFeed journalist
Agua Fria is a school that takes pride in individuality and diversity. It is responsible for educating many students over the years, with new freshmen coming every year and seniors leaving the school to pursue their futures. One of these seniors attending Agua Fria is Ariana Moreno, who is 17, going on 18 in November.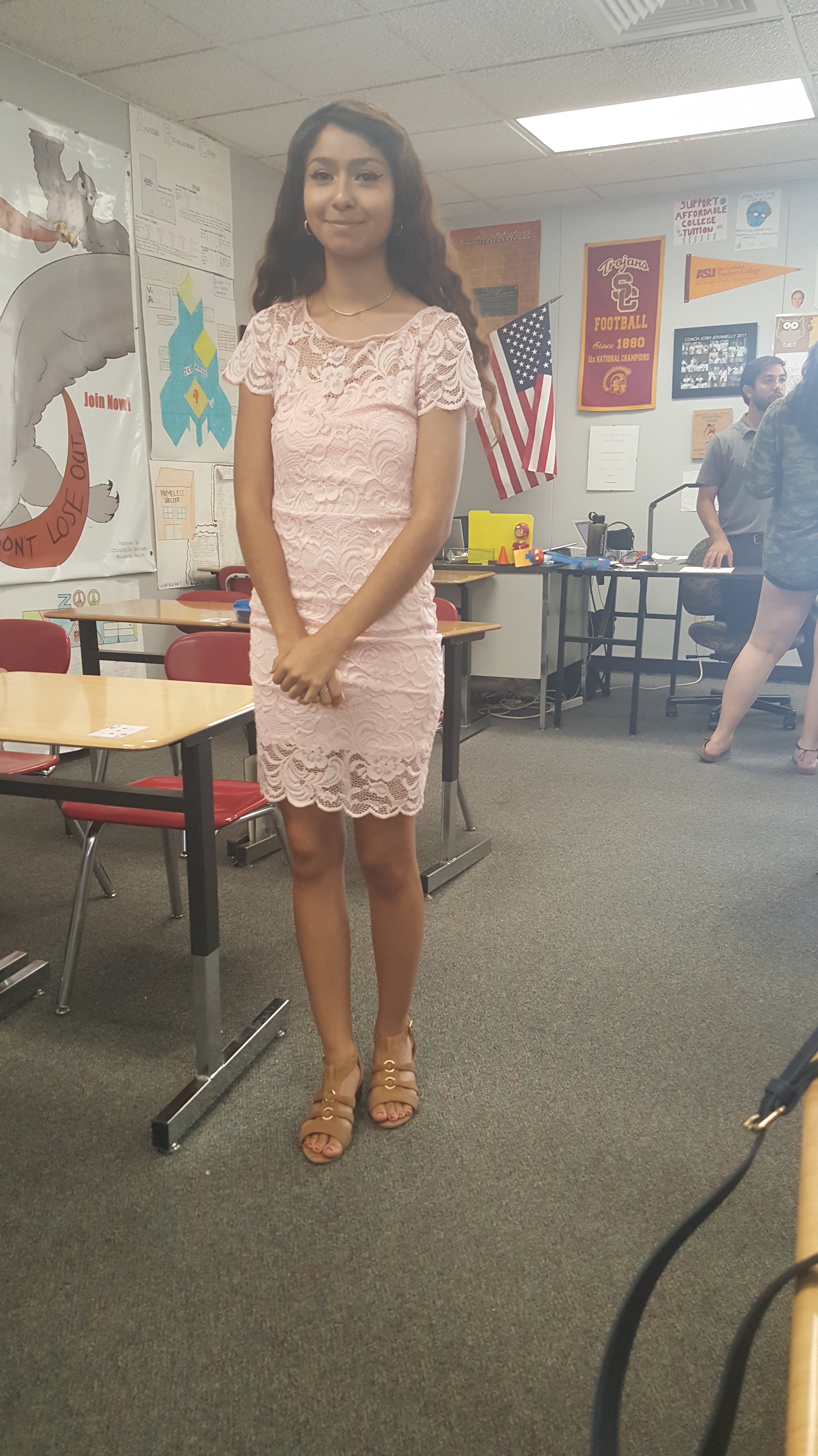 Ariana Moreno has attended Agua Fria all four years and is one of four, soon to be five. She has two older siblings one older brother named Mikey,  who is 21, and an older sister named Ailani, 19. She also lives with a younger sister named Anissa, who is almost 2, and a soon to be younger brother, who is not yet named.
Her favorite food is tacos and her favorite drinks are red, blue, white, and yellow Powerade. She is great friends with other students at Agua Fria and is quite easy to get to know and talk to.
As a student, she has joined Agua Fria's marching band as a flute player and is "getting the hang of it." She is proud of herself, considering the last time she had played the flute it was in middle school.
However, aside from joining Agua Fria's marching band, she works at McDonald's as a crew trainer.
When she graduates she's not too sure about what career she would like to pursue, but she does know that she would like to attend  University of Arizona and get a degree from there. Her reasoning  for this is because her mother is fond of the school and would like for her  daughter to go there.
When asked if she saw any problems in today's world, she said that radical racism is one of the main problems our society faces today.
"Honestly, I do not see there ever being a way to end any type of discrimination," she said.
However, despite her views on discrimination, she believes that honesty and compassion are some of the most important qualities a person can have.
"Compassion, I feel that's what makes a human a human," she said. "To me, without compassion there is not understanding and trust within a person."
Ariana Moreno is someone who people should get to know if they have not already and is someone who you would have a great time talking to. Her personality is certainly kind and unique.