Meet Antawn Salinas
By: Alex Mascia
Follow me on Twitter- @AlexM_OwlFeed
OwlFeed Journalist
Meet Antawn Salinas, he is a 17- years- old and is a senior at Agua Fria High School. He is a very bright and intelligent person, who will grow up to do big things in the world. He wants to go to USC for college and he wants to direct movies, design games, and be an activist in our community after high school. He said "Everyone else is doing the same thing and Ii want to try something different with directing movies."
Antawn was raised in Arizona and loves it here. When Antawn was younger he loved cartoons and watched them all the time. His favorite movies are Scott Pilgrim Against the World," Back to the Future, and Hot Fuzz. All of these are comedies but have a serious side to them also. Antawn also has two scrappy little puppies, he claims they are funny and interesting their names are Roxy and Harlie.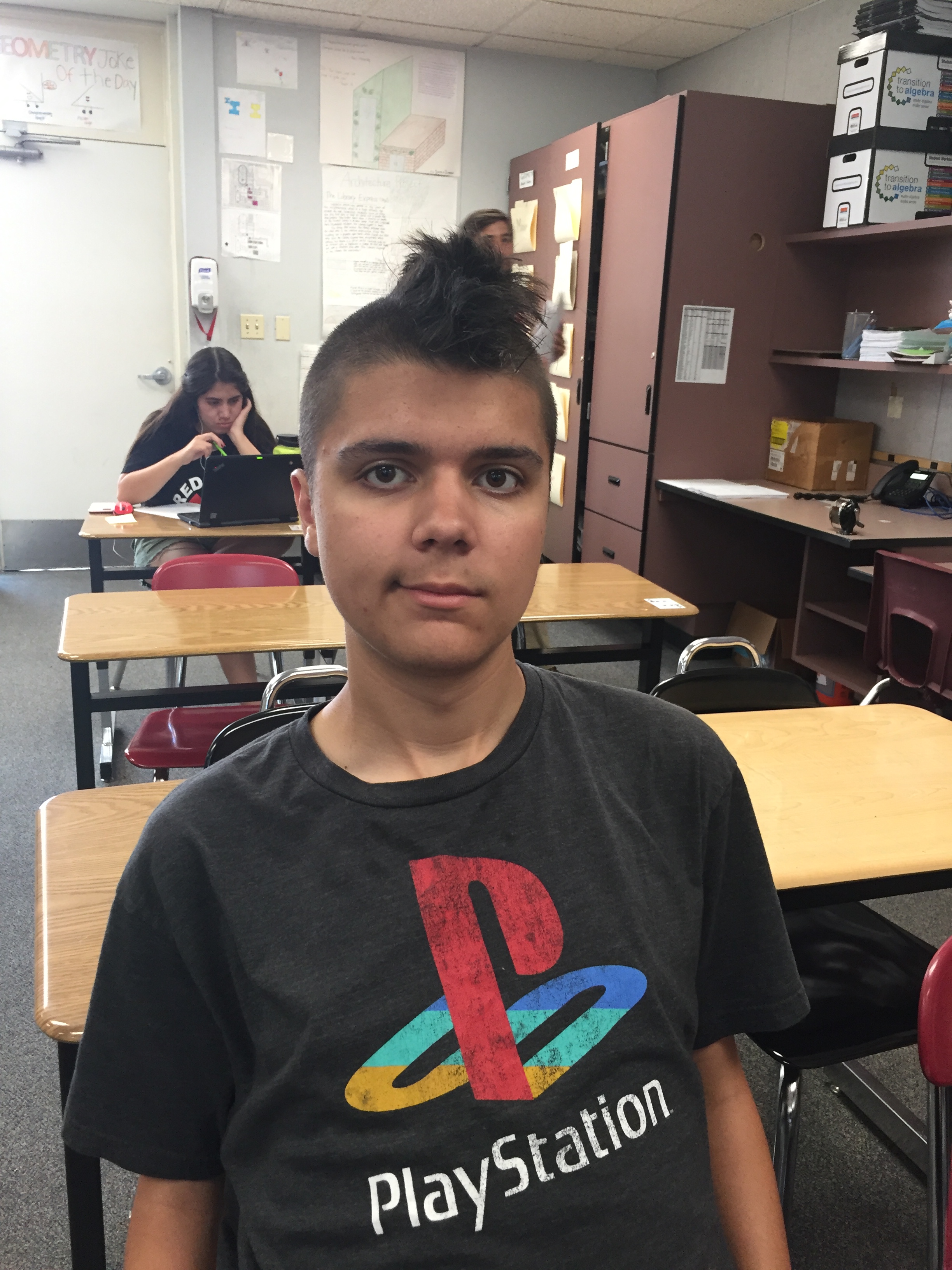 Antawn loves to play sports, play video games and watch movies on his spare time. Something he also loves doing is listening to his favorite rock bands AC-DC and Daft Punk. Something that was an eye-opening experience for Antawn was the first time that he went to a concert. he said "It was so loud and exciting it blew me away,." he said. Antawn has a huge passion for music and film directory.
There are a lot of things Antawn is good at but he is mainly good at motivating people, at interviewings, sports, and conversating. His favorite sport is baseball and his favorite team is the Cincinnati Reds. Antawn's favorite  kind of foods are cheeseburgers and also pizza.
Antawn also has two sisters: one Jasmine, who goes to Agua Fria also, and one named Anna, who is in 8th grade. Antawn loves his family and his parents who are in their mid 30's.
Antawn loves high school because of all the cool teachers and the diverse people in it. He didn't always like school though. He hated middle school because their was not a lot of people who were like him. But in high school he started to meet all sorts of people who were like him. He also thinks Agua Fria is a great school with a lot of cool teachers and students. His favorite teacher ever is Mr. Jones but he said  Mr. Jovanelly is a very close second, he thinks Mr. Jovanelly is a great guy and teacher.
When Antawn grows up he wants to be a movie director and is excited for this because he wants to make a different kinds of movies and try something new. He chose jJournalism as a class because he thinks it is interesting and a fun class. All- aAround, Antawn is a great guy with a bright future.