Meet Jesus De La Rosa
By: Dayshia Stratton
follow me @Daysh2_3OwlFeed
Have you met any of our new-coming Owls at Agua Fria this year? Well, now you can! This is Jesus De La Rosa, a junior this year who transferred here from University High in Tolleson, where he went for two years. He works at Jamba Juice, and since he does not want to work there all his life, he is getting his mind in the game and starting to think and plan his future now, while he´s got opportunities to try them out.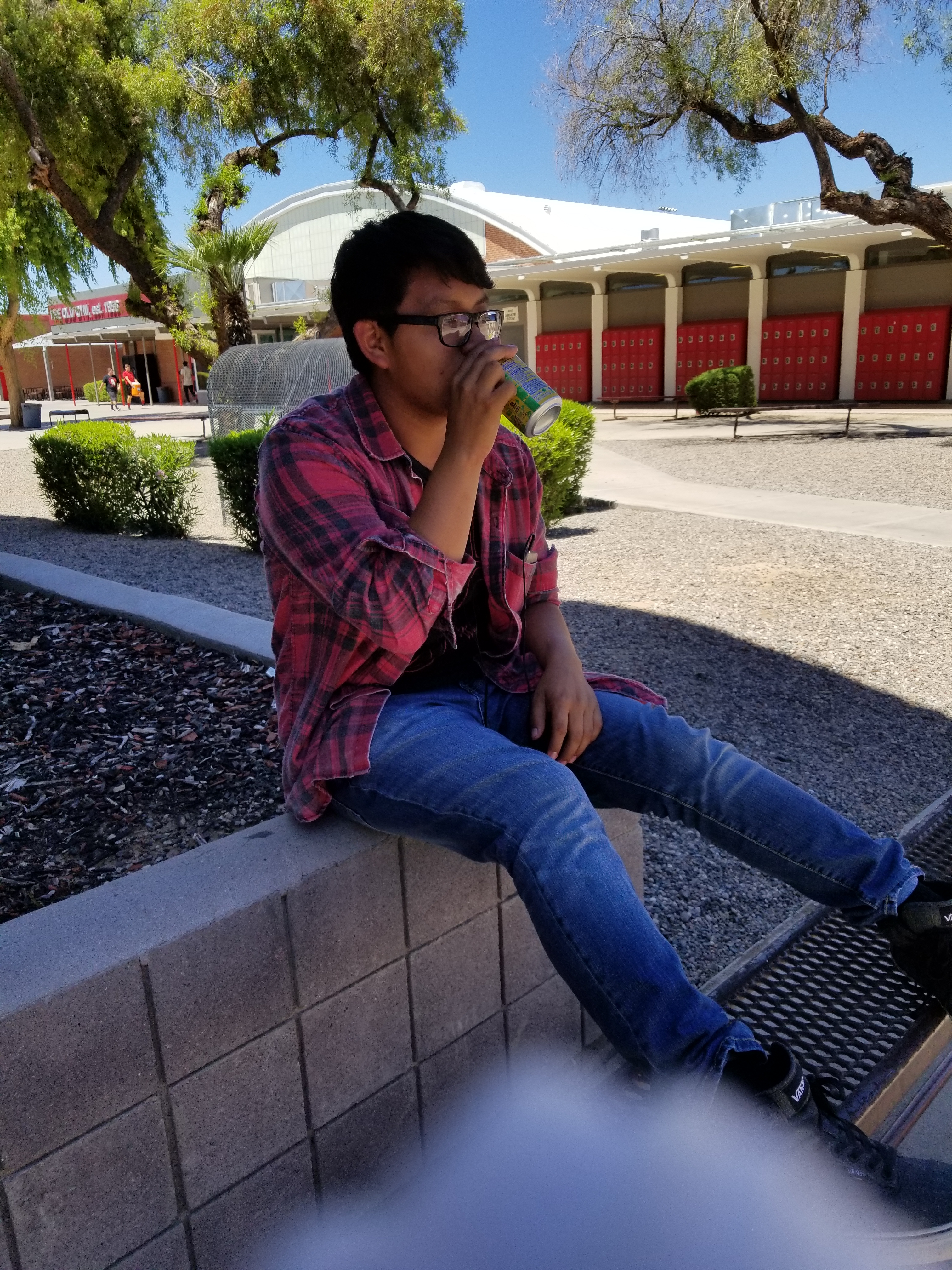 When asked about how University High differs from Agua Fria, he told me, "University High shared a campus with Tolleson High School, elective classes and lunch were the times University High and Tolleson students were interacting in the same area at the same time.¨ Starting high school at University High impacted his life in numerous ways. It is also one of his most significant moments in life because it helped shape him into who he wants to be and what he wants to do with his life.
¨I was curious about doing music journalism after high school so i just took journalism to see if i want to do it,¨ Jesus said. When I asked him what exactly music journalists do, he informed me that they keep up with big events in trending musicians' lives and  music, write reviews for their music videos, tell how concerts went, and other such things along those lines! Music journalism is not a  set choice yet, but he is not afraid to take action and try new things until he has figured it out. Taking journalism this year has given him the opportunity to see if he will want to pursuit music journalism after he graduates.
Travelling is something that not every person has had the chance to do but Jesus has lived and traveled within the borders of Arizona and once to Disneyland, but he was too young to remember his experience. He dreams of being able to travel the world but not to go see big cities, festivals, or certain landmarks. He wants to travel  to see nature in all of its beauty in different parts of the world!
¨Like the pictures you see on the internet of the hidden nature spots like rivers and forests that are just beautiful,¨ he said. He wants to be able to see the world without any human interference to it, where everything there is natural and it is hard to get to because it is a secret spot not many people know of. Travelling is what he dreams of doing after high school as a hobby.