Meet Clinton Barney
By: Alejandra Espinoza
Follow me @owlfeed_ale
The Spider Man enthusiast, Clinton John Barney is a senior at Agua Fria High School. The 17 year old enjoys meatball subs, mainly from his favorite restaurant which is Fuddruckers.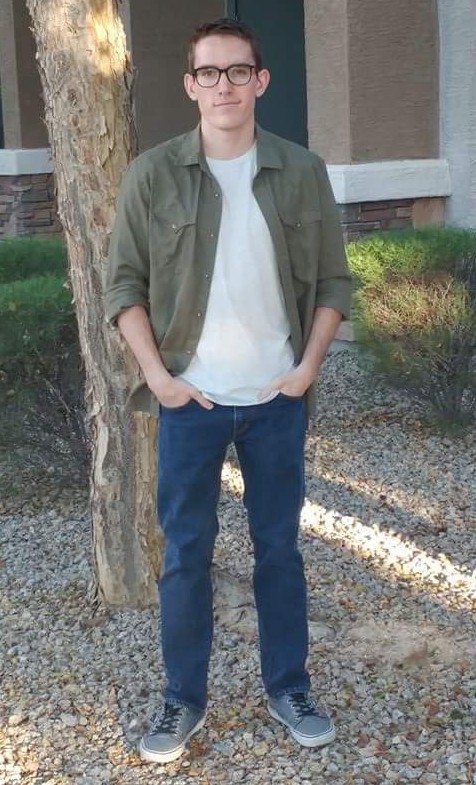 CJ grew up in Avondale and went to school at Lattie Coor from Kindergarten through eighth grade. With his talented brain he was able to successfully take high school level courses in 8th grade which gave him a boost on his credits. He was then one of the few students who took calculus as a sophomore. When I asked him how he manages to get excellent grades, he said he "procrastinates well."
I learned that he has invested so much time into math that he is considering becoming an engineer. The only conundrum is that the talented CJ also has a great appreciation for film and so he also wants to become a screenwriter or a director. His favorite club is theater and he is one of the editors in chief in our journalism program, thus his passion for arts and media is slightly stronger than for engineering.
(Fun fact: CJ can unlock a door with his foot.)
When I asked him who he admires the most he responded with, "Besides myself, not to sound cliche or anything but probably my mother because there was a point where she was going to work and going to college and still managing time to find to be the mother that she wanted to be."  We have to be appreciative of CJ's confidence and his awareness of how marvelous his mother is.
As a teenager in high school life can feel overly complicated  at times so I asked Clinton what his major obstacle has been and he said it was time. There is just not enough of it! "If I had as much time as I need I would be president right now," he said.
As high schoolers, we have no time to waste but not enough experience on managing our time. Scholarly CJ is not the average teenager that follows pop culture music trends. Instead he tends to enjoys classical music because he says it helps him focus.
To be an owl for Clinton means, "To be persistent in the face of struggle, to keep getting up and trying again until you eventually find success." Hard working and motivated people like CJ are vital to our Agua Fria community.