Meet Hope Laborin
By: Ariana Moreno
OwlFeed Journalist
Hope Laborin is a senior here at Agua Fria High School. She is 17 and has attended Agua Fria all four years. However, this is Hope's second year being involved in Journalism. Hope is interested in architecture and graphics. That being said, graphic design happens to be one of her favorite courses on campus.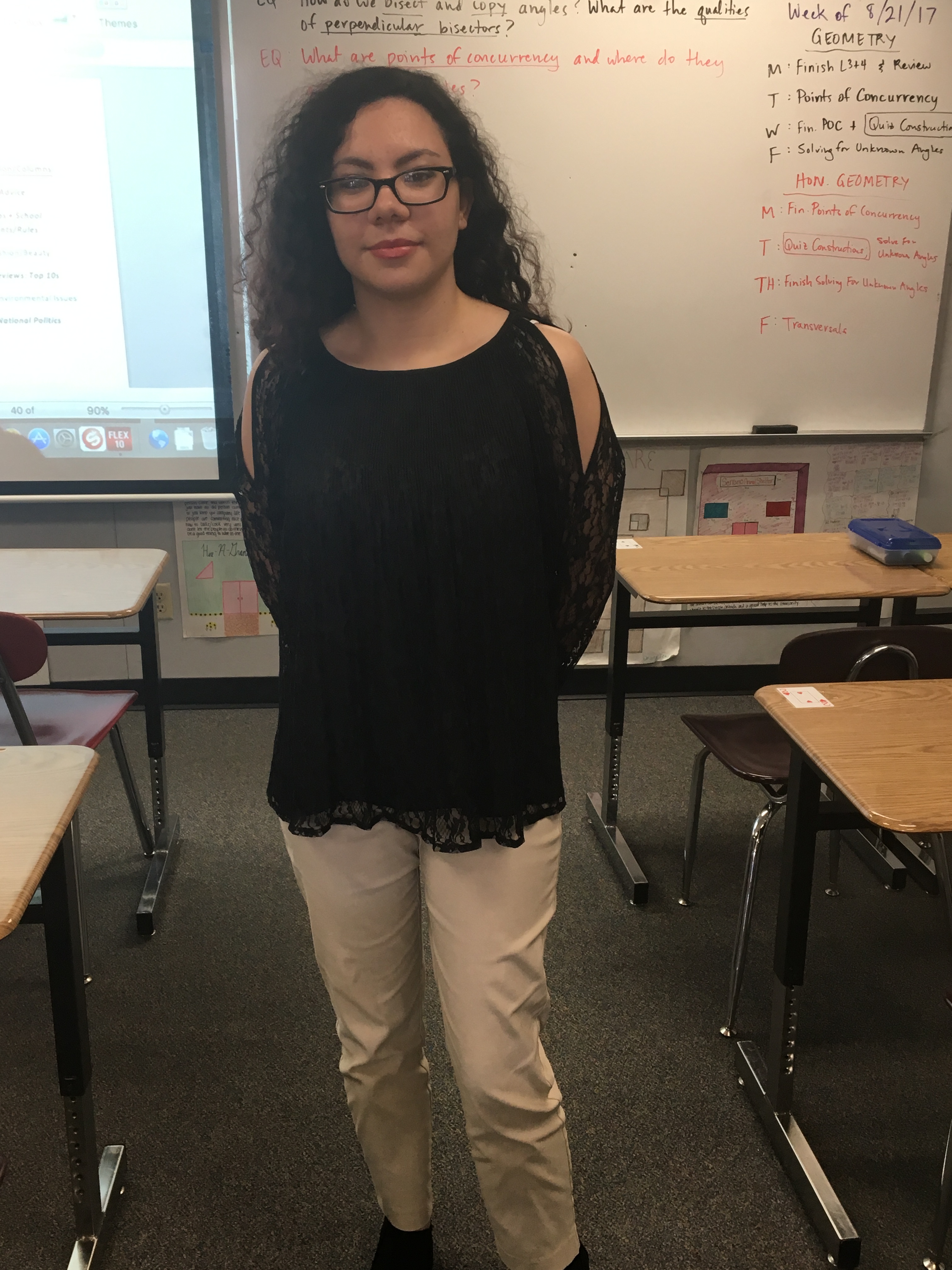 She enjoys spending time with her family, reading, cooking, sculpting and painting. She is also considering majoring in architecture or even graphic design at University of Arizona or Estrella Mountain Community College. Hope is a very outgoing, easy to talk to, and a very nice person. She absolutely adores her friends, but her family is number one. When Hope was asked who she was impressed with based on their accomplishments, she said, ¨If I could be anybody I'd be my mom.¨
She admires her mother for her hard work and determination. Hope´s mom is a stay at home mother now, but when we was working she was also raising her children alone. Hope´s father is employed in the military which is why her mother raised their children. Hope has a bright future along with many plans. Our future graduate Owl will make an impact on the world.