Meet Alex Mascia
By: Naomi Metoyer
OwlFeed journalist
Agua Fria High School is a bursting center of education chalk full of young people with limitless potential and a variety of backgrounds. Among thousands of students, dozens of teachers, and a handful of staff members, a sophomore in fifth period journalism stands out: Alex Mascia.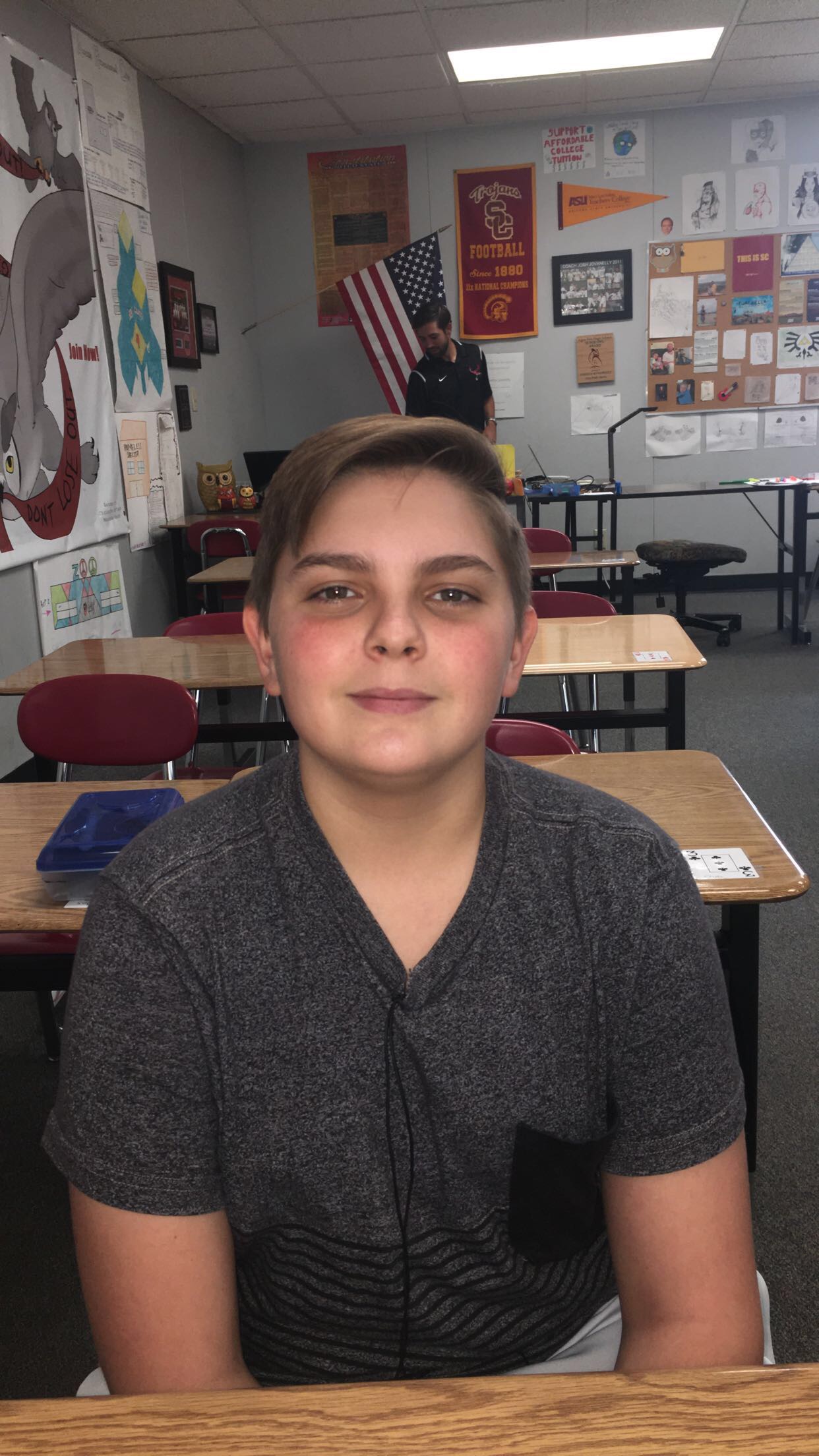 An Arizona native, Alex has grown up in a "different, but normal" family, one where he is the counterpart to two brothers and the loving companion of border collie Rocky. Like some children, Alex had to adapt to the ravages of a divorce between his parents, of which he claimed forced him to become stronger and learn useful skills.
In the confines of school life, Alex proves an avid wrestler and lover of history, with a few close friends always at hand. Although you might have watched him hustle on the green grass fields during football season his freshmen year, Alex has decided to give up his passion for other fall time activities. Despite this recent development, you might still hear him cheering for the Cardinals Sunday nights or catch him shooting hoops at the neighborhood park in the cooler hours of these Arizona days.
With a variety of school interests and responsibilities, we can all relate to the call of music and television during the break hours of the weekend and afternoon, and Alex is no exception. Whether it's "The League" on TV, Post Malone in his earbuds, or the Harkins down the street, Alex is always enjoying himself. Although his preference is for movies over books, Alex confides that the Percy Jackson and The Olympians book series by Rick Riordan holds a special place in his heart. As a 15 year old who describes himself as "smart and witty," Alex appears a good friend to have. And one with big dreams as well.
A man of humble beginnings as well as the backbone of a struggling family since the tender age of 12, Alex's father remains as the true inspiration in his life and his driving force.  Alex shares his aspirations to follow his father's hard won path to success, while striving to imitate the caring, well-balanced nature he's grown up to admire. With the post high school goal of Northern Arizona University or Arizona State University as his collegiate pursuit , Alex hopes to set himself on the track toward becoming either a psychiatrist or sports writer. When grown, Alex also dreams of travelling to Italy and Ireland, two European countries he's expressed interest in for some time, despite his natural affection for the great city of Los Angeles. Alex believes strongly in sports, a topic he would gladly talk about for days, and is one of the reasons he is on his way toward reaching that dream.
His passion for sports and motivation to achieve big dreams is the core of this young Agua Fria student. If you never knew Alex Mascia, then I hope now you feel inclined to say hi in the halls of this big school of ours.