When dreams are on hold
By: Katrina Rodriguez-OwlFeed
Follow me on Twitter @OwlFeed_Katrina
A fellow Agua Fria High School Owl, who we'll call Susie to protect her identity, has lived in Arizona most of her life, but did not know that she wasn't from the United States until the topic of driving came up.
Susie had asked her parents to start driving and they had to explain that she was not a U.S Citizen. "It was disappointing hearing that my friends could start driving and I couldn't," Susie said.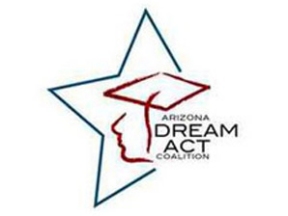 Susie can be referred to as a DREAMer, named after the Develop, Relief, and Education for Alien Minors Act (DREAM Act). It was introduced in Congress on May 11, 2011 (although on August 1, 2001, it was originally introduced by Senator Dick Lugar and Orrin Hatch), but has yet to be passed. The DREAM Act would allow students to apply for temporary legal status, and would also create a path to making this permanent for those students who go to college or serve in the military.
The DREAM Act would also pave the way for getting immigrant students more funding for college by getting rid of a federal provision that penalizes states that provide in-state tuition rates for non-citizens. Students' lives would change dramatically if the DREAM Act gets passed.
While the DREAM Act continued to await action in Congress, President Obama decided to take matters into his own hands.
On July 15, 2012, President Barack Obama made an executive order known as Deferred Action for Childhood Arrivals. This means that the Department of Homeland Security can no longer deport children whose parents brought them to the U.S. unlawfully. The people who can benefit from DACA, known as DREAMers, can be given legal status in the U.S., which is allows them to obtain driver's licenses, work permits and social security cards.
As of June 2015 the U.S Citizenship and Immigration Services (USCIS) has approved 681,345 DACA recipients.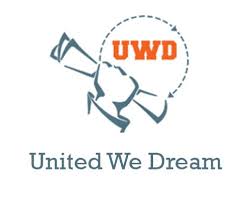 At first, the governors of Arizona and Nebraska denied driver's licenses to DACA recipients, so a group of DREAMers brought a lawsuit against the state of Arizona. The DREAMers won the lawsuit and were eligible to receive driver's licenses on December 22, 2014. Currently DACA recipients can apply for licenses everywhere in the country.
To be eligible for DACA there are a few requirements a person must meet. They must:
have been living in the United States before the age of 16

have lived in the United States since June 15, 2007

have entered the U.S without inspection

be currently in school or have a diploma

have no record of a felony or three or more other misdemeanors
DACA, still being a relatively new concept, needs to have more awareness, especially to the youth, because of the difference DACA can make on the youth's education.
Susie explained that she uses DACA "primarily for school." As a senior at Agua Fria High School, she is very thankful that the Arizona Board of Regents now allow DREAMers to pay in-state tuition at its state universities. The only problem is that Arizona does not provide financial aid to her or anyone that is given temporary legal status through DACA.
"I'll probably have to get most of my money through scholarships," Susie said, "which will be stressful." She knows she will have to do a lot of research to find scholarships that will work for her because there are some, but not many. Even so, Susie believes that DACA is the best thing that has happened to her.
Mr. Jose Patiño, who I profiled for our site last month, is also a part of this movement. Patiño also grew up in Arizona and didn't have a driver's license or a social security number growing up. As a high school student, he didn't know where he was going to be at in the future.
During his high school career, he co-founded a club to advocate for the DREAM Act. The people involved in this club spread awareness of the DREAM Act to undocumented youth. Later, to create more awareness, Patiño participated in rallies, marches and political town hall meetings.
"I have had less opportunities than my classmates, but I've had a lot of privileges," Patiño said.
He's been able to get an education by working hard and getting good grades. "Eight years later I have a legal way to work and drive, but it's concerning knowing it is not permanent," Patiño said.
Despite the value in DACA, Patiño said that the process can still create anxiety because an applicant has to renew every two years. The renewal processing can take up to 4 months, leaving people without status and the possibility that they can lose their jobs temporarily.
Although DACA is a great opportunity, he said, it also has its shortcomings, so he wants to give back and help people to better themselves by helping his students have a solid education.
Yet Patiño sees DACA as a positive step. "Ultimately I think we are moving forward," he said.
To see full statistics on the number of DACA applications considered in the past four years, check the most recent data from U.S Citizenship and Immigration Services.