Not Ready for Back to School?
Kirsten Meyers
@kirsten.meyers6
Not ready to go back to school yet? Not to worry, I got you covered. In this article I will be giving you some tips and tricks on how to have a successful year. Now, let's get started!
This one is kinda a no brainer but it's very important to listen to your teachers. They should for the first week, tell you how their class is going to run, what their expectations are, and what supplies you will need in order to be successful in their class for the year.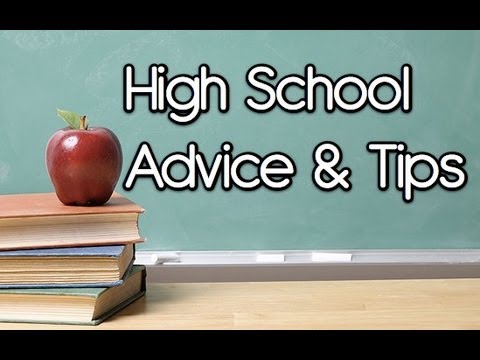 Next, when your teacher starts assigning work from their class, just get it done so you don't have homework on the weekends, days when you have work, and so you don't have to to worry about it when you get home. I've recently just picked up on this and have been on top of assignments. It's pretty easy when you're really focused and dead set on getting something done.
If you're taking a math course, especially if you're a freshmen, always use pencil. Besides, it saves paper and makes life easier at the end of the day.
It's almost lunch time and you have a fear of large crowds in the school cafeteria.Not a problem, you can either go on the side line by the boys locker in the old gym or even bring your own lunch.  Just make sure you stay hydrated especially if you have an outdoor campus.
If you're a student that drives, you should probably get a parking pass and come early to get your desired parking spot. The place fills up the quickest around 6:45 for normal days,  and 7:30 on late starts. I tend to always show up early just because I hate not being able to park where I want to and I hate the long lines that comes with waiting at times. So, in order to avoid long lines and getting to your favorite parking spot just show up early if you want to.
This is about all I've got for you nerds (joking) so, I hope you enjoyed my short advice that I gave.  Look back next week for my falls DIYS because i'm way too excited for the fall season to get here.