The Ice Cube Strikes (Puns) Again
By: Lauren Albrecht
Follow me on Twitter @OwlFeedLauren
New and old members of Cold Water Comedy unite once again to bring laughter and fun memories to Agua Fria. On August 24th, 25th, and 27th, 22 students auditioned, showcasing their  skills in scene work, quick thinking, and making puns to hopefully take a spot on The Agua Fria Improvisation team.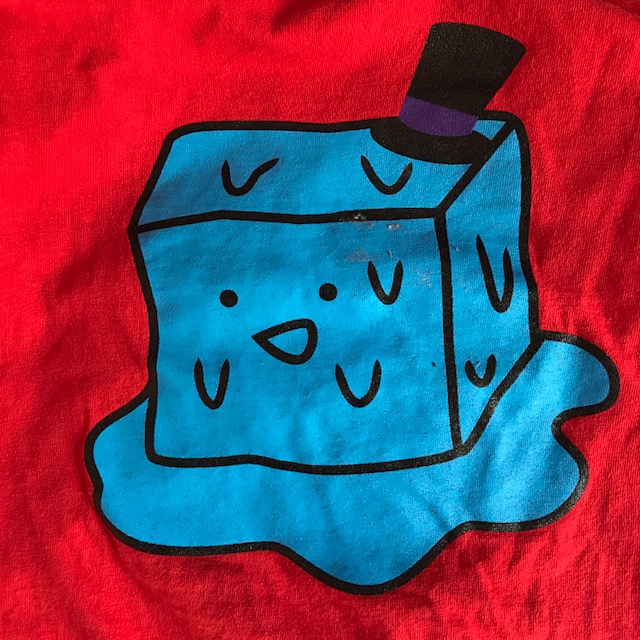 Returning improv members include captain Emma Parry, co captain Alex Dias, Lauren Albrecht, Quinton "Toasty" Castro, Angel Madrid, and Carlos Rivera. New members on the improv team include Alejandra Cruz, Julian Jones, Kamilah Mendez, Johnnie Morales, Alexis Nomorosa, Zaven Ochoa, Bethany Probasco, and Madyson Rose.
Ranked fourth in the state, Theatre Teacher, Theatre Club Sponsor, and Improv Team Sponsor Mr. Gonzalez shares his pride in the team. "I love being the sponsor. It's another side of theatre that I think is amazing and great that the students get exposed to," he said.
Cold Water Comedy Captain Emma Parry highlights upon her past experiences with improv as a member. "There's so many [memories]!" she said. "Tourney (an annual improv tournament amongst public high schools in Arizona) my freshman year…the whole team was there…[and] it was so much fun!"
When asked what he was mainly looking for during auditions, Mr. Gonzalez said "The chemistry and the emotional connections they can make with their scene partners."
"The first time I auditioned, I was really nervous. It was my sophomore year and I didn't really know what I was doing," Anaise "Alex" Dias, co-captain of Cold Water Comedy says. Her and Parry's experiences led them to insure that aspiring team members felt more comfortable throughout the audition process.
New member Alexis Nomorosa said, "For myself, I had really low expectations…I didn't think I was going to get a callback and I didn't think I was going to get on."
Although her outlook upon auditions seemed bleak, Nomorosa has a very hopeful attitude towards being one of the newest members on the improv team. She is excited to take the initiative of making others laugh in a group that has inspired her as well as many others in the audiences.
"I'm looking forward to the new team members that we have and what they have to bring to the table," Mr. Gonzalez said.
In all, the new team seems to have a hopeful future filled with energy and laughter. Come support improv by seeing their showcases performed once a month either in the Black Box or at another school.
Show dates are TBA. Follow @afhstheatre for more updates.