Brief Overview of the 2017 VMA
By: Elizabeth Sandoval
On Sunday August 27, musicians came together in Inglewood, California The Fourm for MTV's Video Music Awards. This show for the viewers to see the music that has been released in the past year.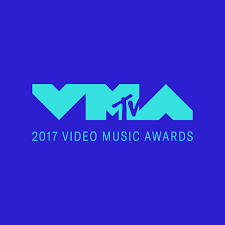 Kendrick Lamar opened up the show with his top two hits "DNA" and "Humble". The biggest win of the night was Kendrick Lamar who won five awards. Right after his performance Ed Sheeran performed his hit "Shape of You" and Lil Uzi Vert joined him on stage singing his new hit single "XO TOUR Llif3" with Ed.
Fifth Harmony won best pop video "Down" featuring Gucci Mane. Taylor Swift debuted her music video "Look What you Made Me do". She, in which she portrays herself from all her music videos. Soon after Shawn Mendes came on stage and sang his hit "There's Nothing Holding Me Back".
Lorde didn't sing but she did dance and do some lip singing because she was sick. The best dance award went to Zedd featuring Alessia Cara. Fifth Harmony performed their hit "Angel" and "Down" with Gucci Mane.
The best collaboration award went to Zayn and Taylor Swift's "I Don't Wanna Live Forever". Jared Leto talked about Chester Bennington and Chris Cornell. Miley Cyrus performed her new hit "Younger Now".
Demi Lovato performed from Las Vegas singing her hit "Sorry Not Sorry". P!nk performed all of her top songs in a mash up and got the video vanguard award. P!nks speech was praised. In her speech she talks about her daughter telling she is ugly and P!nk tells her why she is not ugly. Kyle soon performed his hit "iSpy".
Ed Sheeran won "Artist of the Year". Alessia Cara performed her hit "Scars to your Beautiful". Logic performs along side with Alessia Cara and Khalid for his hit 1- 800-273-8255. In the middle of Logics performance "Fight for equality" he says. Throughout the show they bring up equality and give out a number for "Hurricane Harvey".
The winner of "Best New Artist" was Khalid. 30 Seconds to Mars performs their hit "Walk on Water". Susan Browe who is Heather Heyer from the Charlottesville incident spoke out the "Heather Heyer Foundation" .
Rod Stewart and DNCE perform from Las Vegas "Do Ya Think I'm Sexy". Rod performed this in 1984 at the VMA'S very first show. Katy Perry finishes the show with her performance "Swish Swish" featuring Nicki Minaj.