Agua Fria Loses a Nailbiter Against North Canyon
By: Alex Mascia
OwlFeed
The Agua Fria Owls took the field on Friday, September 8th against North Canyon High School. The Owls took a devastating loss to North Canyon, the score was 21-28. This was a tough loss for the Owls considering that North Canyon came from behind in the final minutes of the game.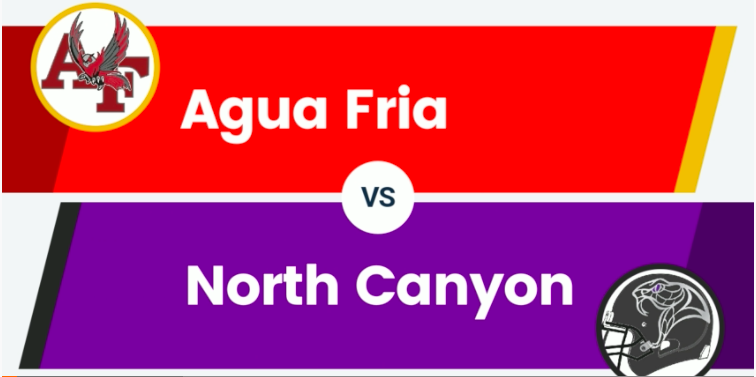 The Owls had a great game against North Canyon but we were not able to come out with the win. This game was a tough one for the Owls because their record now falls to 1-3. This is sad because our boys have worked so hard during this season and the record does not show how hard they have worked.
Our boys did show up to play though coming out of the first half with a 21-14 lead against North Canyon. But in the second half we were not able to mirror the first half. The Owls offense did very well against North Canyon on fourth downs, going 3-5 for our completion ratio.
Someone who had a great game was defensive back Adam Fuentes who had 6 tackles and 3 assist tackles. Which lead our defense for the game. Our quarterback Nathaniel Verduzco was able to throw 8/17 for 87 yards and 2 touchdowns. One of the touchdowns goes to wide receiver Michael Martinez who hauled in a 18 yard dart from QB Nathaniel Verduzco.  
Someone who did very well this past friday was running back Nicolas Murguia who had a whopping 129 rushing yards with a Touchdown.This was a performance for the books that he will likely remember. Nicolas now has 234 rushing yards on the season which is not easy to do as a sophomore.
Now the Agua Fria Owls take on the Ironwood Eagles, at Ironwood High School, on Friday, September 15th at 7:00pm. Come and Support our Owls.