Chris Cornell & Chester Bennington Tribute
By:Antawn Salinas
Twitter: @OwlFeedAntawn
On May 18th, 2017, Chris Cornell, who was the lead singer and frontman for the bands Soundgarden and Audioslave, was confirmed dead in his hotel room in Detroit, Mi, while Soundgarden was in the middle of a tour.
Two months later on July 20th, 2017, friend of Cornell and lead singer of Linkin Park, Chester Bennington, was confirmed dead in his hotel room right after Linkin Park had just finished a concert. Both deaths were, tragically, by suicide.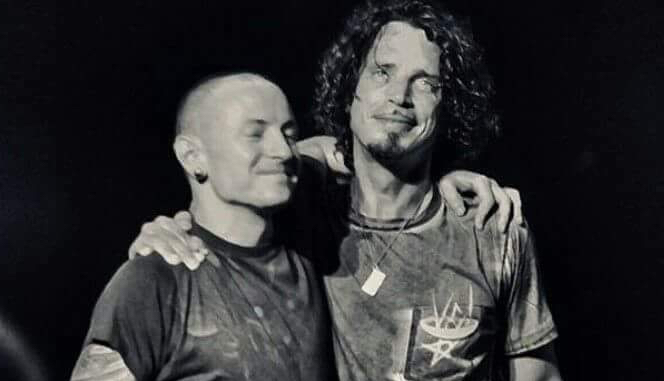 I know this is a couple months late, but I just wanted to do a sort of tribute for both of these musical talents that are a heavy influence on my music taste.
When I woke up and found out about the news of what happened to Chris Cornell, I was devastated. I was also confused. Chris Cornell put on Twitter the previous night that they had just finished a show in Detroit, and said that he had a great time, but there a few things that might have hinted towards his fate, but I'll get to that later.
Soundgarden was one of the bands I wanted to see live the most, mostly because of Chris Cornell. To me, at least, he had that voice that if you heard it, you would know who it is. Some of his songs are some of my top favorite songs, like his songs for The Avengers and Casino Royale, and pretty much the whole Soundgarden album, Superunknown.
I was even more crushed when I heard the news about Chester Bennington. I was actually suppose to see Linkin Park live when they were going to come to Arizona. I had tickets and everything, and while I wasn't to thrilled to hear their new stuff, I was excited to hear the songs from LP's albums Hybrid Theory and Meteora, which included many songs from my childhood.
At the end of Chris Cornell's last Soundgarden concert, he said played the Led Zeppelin  song, "In My Time of Dying", which is, of course, a song about death. He also said something along the lines of not to worry about him when he dies.
With Chester, some people found hints in Linkin Park's new album One More Light of what he might have been going through. Some of the titles included "Nobody Can Save Me", "Talking To Myself", and "Good Goodbye". While the album made a lot of money, it didn't really get good reviews because people(and to be honest, even me) thought they were "selling out" because of the more pop sound.
It hurt even more because it has gone on record that both Chester Bennington and Mike Shinoda have said they are passionate about this album and that they don't care about who dislikes it.
Bringing things full circle, both Chris Cornell and Chester Bennington were good friends. Like in the picture of this article, they made appearances during each other's concert. While Soundgarden was on a tour, Chester Bennington joined in and sang the Temple of the Dog song called "Hunger Strike" with Chris Cornell. Later on during a Linkin Park tour, Chris Cornell joined in on doing the Linkin Park song, "Crawling". Chester Bennington has said many times in interviews that he was one of his biggest inspirations and really looked up to him.
These two hit hard. Not only were they some of my inspirations, they were many peoples inspirations. They both were some of the best in their music genres and have created many groundbreaking and amazing albums and songs. They are rock legends, and their music will live on forever. And to leave things off, i'm going to put here Chris Cornell's acoustic performance of one of my favorite songs of alltime, and Linkin Park's tribute video for their fallen bandmate. They will be, and are, missed.
Chris Cornell 1964-2017
Chester Bennington 1976-2017
I think it shouldn't go without saying that suicide is a bad thing. If you are going through depression or suicidal thoughts, you can contact the suicide hotline right here. There's always a way to get out of this, and suicide shouldn't be an option.