Lauren Albrecht
Follow me on Twitter @OwlFeedLauren
On the morning of September 5th, 2017, U.S. Attorney General Jeff Sessions, on behalf of the Trump Administration, announced an end to the DACA program.
During the presidential campaign in 2016, President Donald J. Trump pushed against illegal immigration and promised to reverse what he called President Obama's "unconstitutional" executive actions. DACA happened to be one of these programs.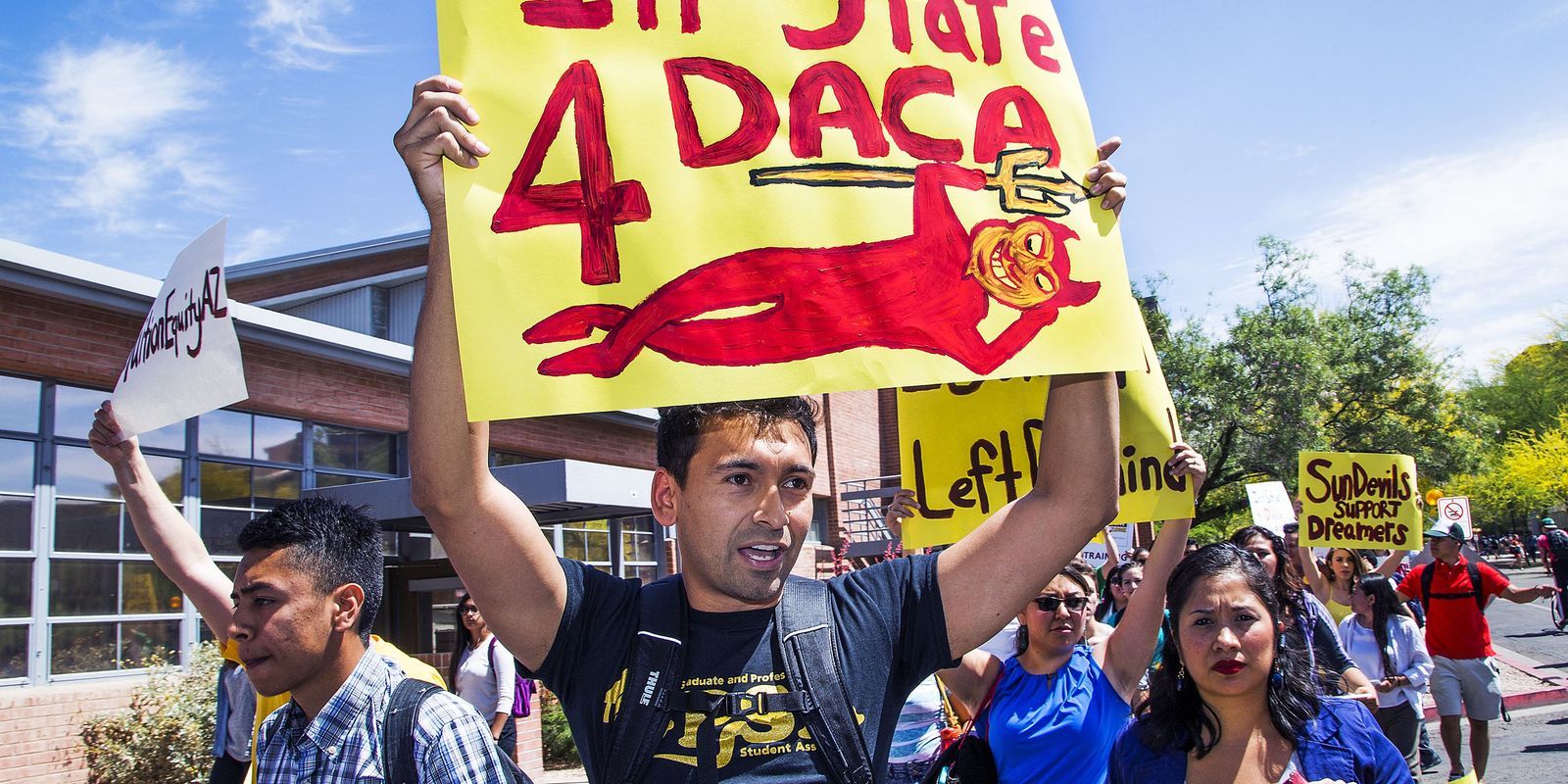 First of all, what is DACA?
An acronym for Deferred Action for Childhood Arrivals, DACA is "a program created in 2012 by the Obama administration allowing young people brought to this country illegally by their parents to get a temporary reprieve from deportation and to receive permission to work, study and obtain driver's licenses," according to San Francisco NPR National Desk Correspondent Richard Gonzales.
The U.S. Citizenship and Immigration Services estimates that the repeal will mainly affect the 800,000 DACA recipients, also known as Dreamers. If Congress does not take action in renewing the act, hundreds of thousands of people's right to live on U.S. soil will be threatened.  
This looks like a great program that is highly beneficial towards allowing undocumented immigrants to legally live here and become successful. So, why repeal it?
Trump explained that DACA was not passed by Congress during the Obama administration and therefore, it is unconstitutional.
On his Twitter, the president made a statement on his plan of what to do about the program, saying, "Congress now has 6 months to legalize DACA (something the Obama Administration was unable to do). If they can't, I will revisit the issue!"
Essentially, he claims to have a plan that legally allows hard working immigrants to enter the U.S., however it is in the hands of Congress to first pass the law. Therefore, there is a good chance of the repeal being only a temporary setback for aspiring American citizens.
How does the repeal of DACA affect undocumented immigrants?
Firstly, an undocumented immigrant's DACA is still valid until its expiration date. The only difference with the repeal of the program is that the United States Citizenship and Immigration Services (USCIS) will not be accepting new DACA applications.
Issuances and work permits expiring between the day of DACA's repeal and March 5th, 2018 must be submitted for renewal by October 5th, 2017.
The Department of Homeland Security (DHS) announced that they will no longer grant DACA recipients to travel abroad through Advance Parole. Any pending applications for Advance Parole will not be processed and DHS will refund any associated fees.
Although DACA is repealed, there are still many other programs that undocumented citizens can apply to. There are people and resources that do everything in their power to protect immigrant youth and families.
What are some resources undocumented citizens can use in the meantime until another law protecting their citizenship is passed?
One resource that dreamers can look into is the Education for Fair Consideration (E4FC)'s DREAMer Intake Service. This free and anonymous organization provides information about possible immigration remedies and benefits to undocumented immigrants who are under 35 years old.
E4FC provides nonprofit legal advocates and attorneys who work together to prepare your information about eligibility for deferred action and other immigration remedies.
The Dreamer Intake Service (DIS) is a free online survey to undocumented citizens that helps them learn about possible immigration options.
It takes only 10-30 minutes to complete, however it provides those with an abundance of useful information.
To find out more about EFC4's DREAMer Intake Service, please visit: http://www.e4fc.org/legalservices/getfreelegalhelp.html