Hurricane Irma's Impact on the Caribbean Islands
By: Dayshia Stratton
After the battle with Hurricane Irma, many residents of countries throughout the world are left with the remains from their houses, pain, and suffering. Irma left the Caribbean Islands ruined and many citizens devastated.
Many residents living on one of the many islands struck by Irma are now left homeless. They have almost nothing left on the island, not even enough drinking water or gas to help them survive. Many residents are leaving to live with family and friends in different parts of the world, mostly residents in Puerto Rico. The U.S. Conn Davis told NBCNews that "The island has been totally destroyed. It looks like a bomb went off everywhere."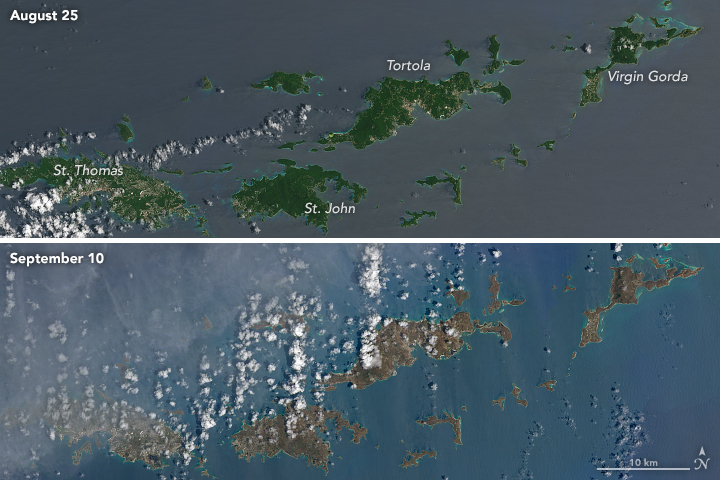 Jon Byron, one of the government teachers at Agua Fria High School spoke to me about this issue. His in-laws are cruisers (travellers who live on their boats) in the Caribbean and have friends that were able to communicate with them on many of the islands. His in-laws "were hearing things from their friends like on the CB radio and the internet," he said, "They were getting reports of how bad things were." Byron was able to personally visit Jost Van Dyke, one of the main islands in the British Virgin Islands hit by Hurricane Irma.
Irma left the buildings of Jost Van Dyke in half, the roofing on them destroyed. The islands don't look the same. Anchored boats were tossed into piles on water and land. "Imagine taking a bunch of toy cars and just dropping them," Byron said, "except they are…big boats." The debris and remains caused the islands to completely change colors. The islands once blooming with greens and tropical plants are now brown and desolate.
Not a single Home Depot had enough supplies for everyone to try to reconstruct; the people on these islands live in a spot where resources and materials are not exactly convenient or easy to obtain. The citizens on the affected islands have to wait for the materials to be shipped in by boat due to their location being a harder area to get to. "One morning we got woken up by a boat driving by," Byron said, "it was the trash boat". Byron explained that is just how they got their unneeded materials off.
Many citizens on multiple islands told NBCNews that they were afraid of being forgotten when they most desperately needed resources and assistance. Their case might seem justified because the United States is focused on Florida and Texas right now, and also don't own many islands in the Caribbean. The most of the islands are owned by other countries who are at least 1,000 miles away from each other.
It has been weeks since Irma hit, people are most likely trying to fix their houses and just survive in general. They have lost plenty of resources, and they have a very slow recovery ahead.  
There are many ways that people could help out other countries and islands rebuild at home. If you want to help those affected by Hurricane Irma, you can go donate to GoFundMe or other organizations. You could find more information for donation reliefs on this USA Today article.