Jaeden Andrade
@jae_owlfeed
It is now officially October! With the recent releases of IT and Annabelle: Creation, we are all getting into the horror mood. Sadly, we might be getting a little too old to go trick or treating (especially that dude that stole my candy when I was 10) so we need something to do.
We would all like  to go to Halloween parties but no one throws those anymore, (they might, I just never got invited), so we're all going to just stay home and watch horror movies. However, instead  of watching the usual Friday the 13th or other Halloween movies that come on every single year, you should watch these movies. They're not in any particular order but If you watch them,  you are definitely in for a treat.
A Nightmare on Elm Street (R-rated)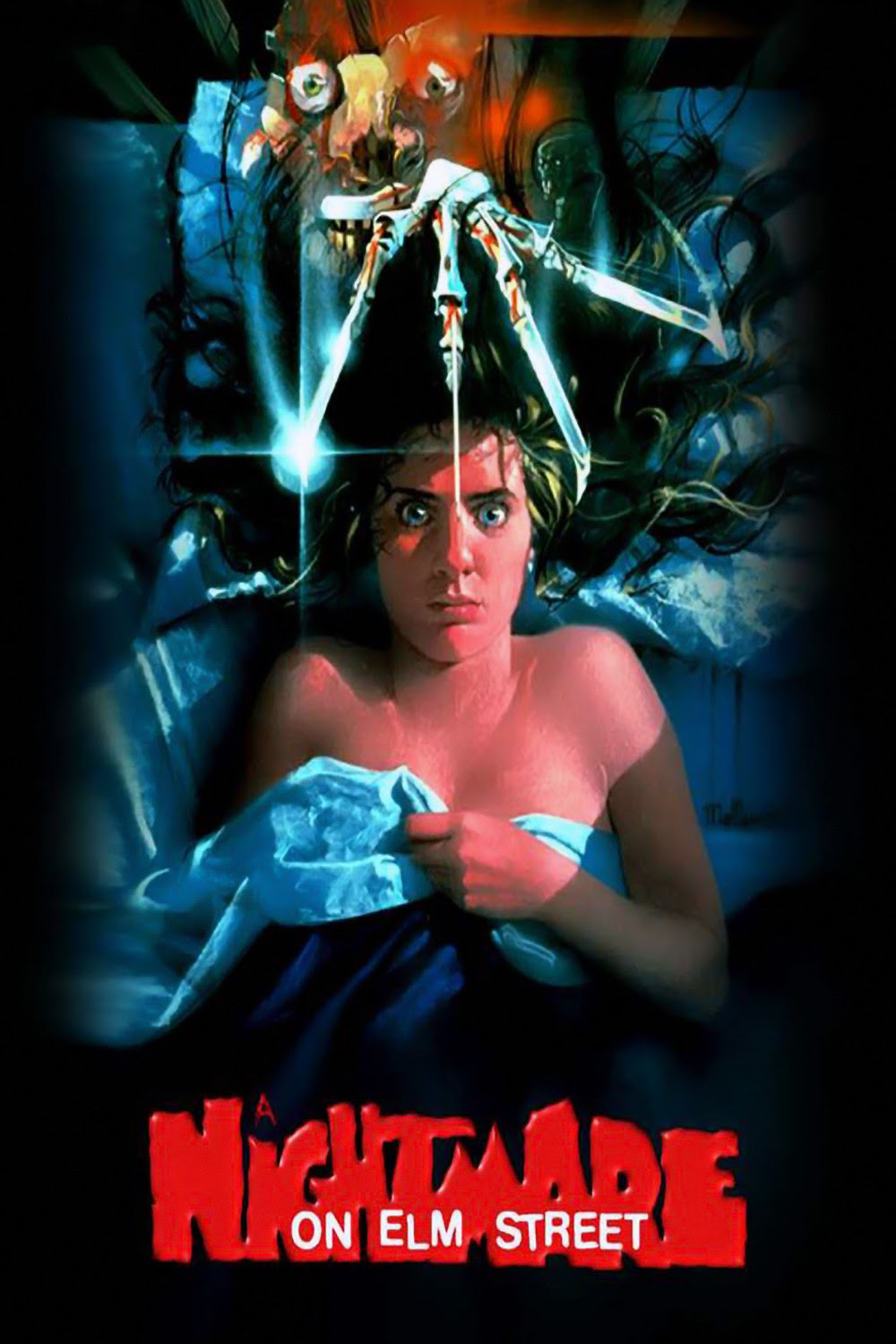 This movie is straight out of 1984 and directed by Wes Craven. The  movie follows a girl named Nancy and her group of "friends" as they slowly all get killed by Freddy Krueger. Freddy krueger, a once child killer turned claw-wielding madman, hunts them down a kills them in their dreams, but if you die in the dream, you die in real life.
Everybody needs to watch this classic horror movie at least a billion times. This movie has classic horror scenes like when Freddy Krueger was chasing down Tina grey in an alley as he extends his arms out. She then yells "Please, God" and then Freddy holds his glove up to his face and says "This…is god!".
Whatever you do, don't fall asleep because you still have to watch to watch our next movie on the list, House on Haunted Hill .
2. House on Haunted Hill (unrated)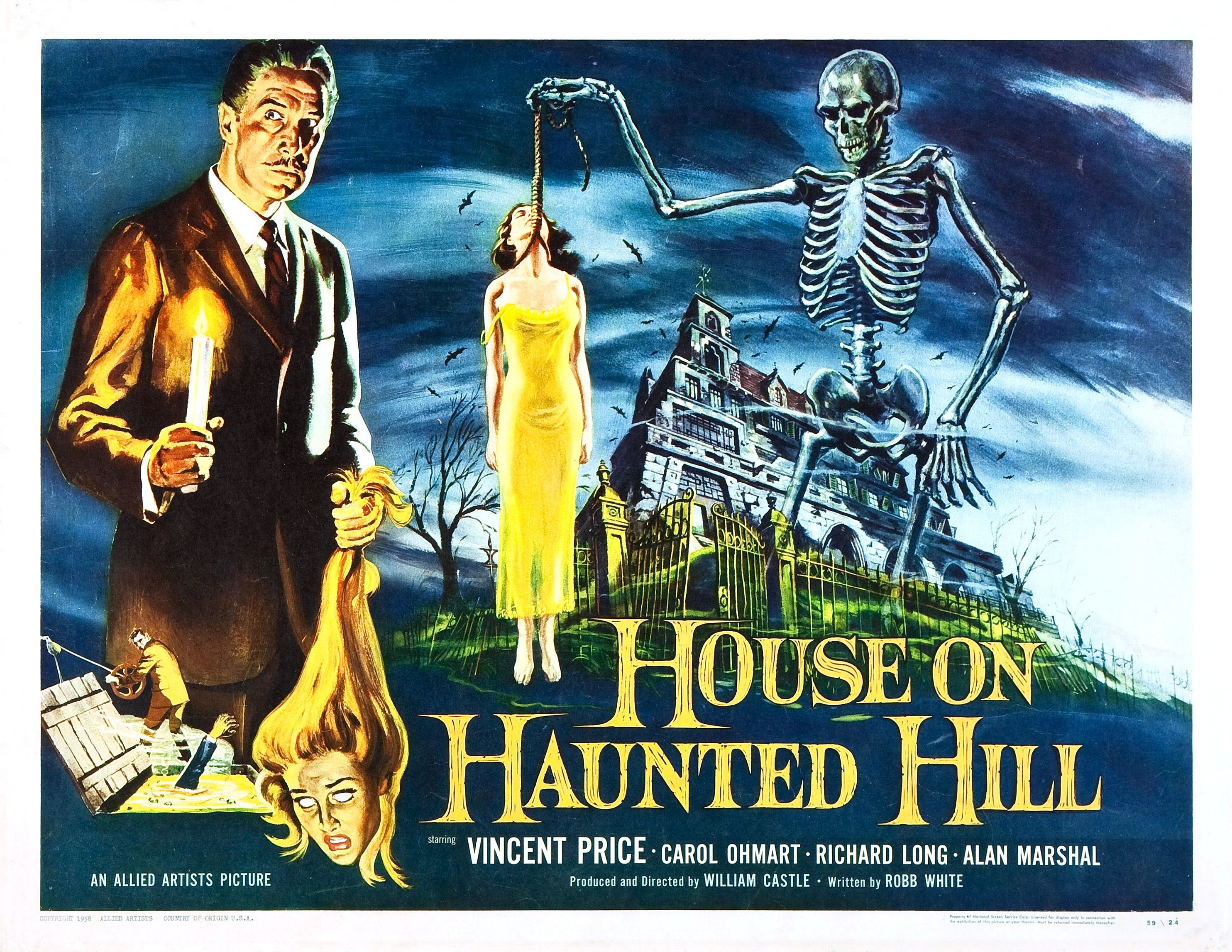 This movie is directed by William Castle and features the horror mastermind Vincent Price. You may recognize him from The Fly, Laura, and he happens to be the spooky voice in Michael Jackson's Thriller. If you watch this then you will get to witness why Vincent Price is the legend that he is.
 The premise is as follows, If you can spend the night in this house you will get $10,000 on your way out the door. Sounds easy, right? Wrong. This house is haunted in the most Sinister of way, like a skeleton rising out of a vat of acid with the disembodied voice kind of way. This movie also includes a certain Annabelle and by that we mean a girl named Annabelle who hung herself in that very house and is now haunting the place.
Now that may be at least a little scary but this is nothing compared to Evil Dead.
Evil Dead (R-rated)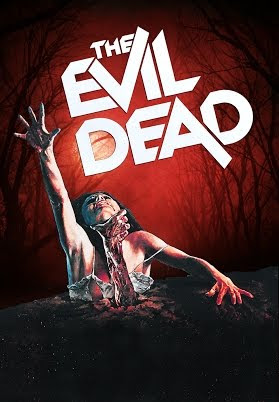 Now with The Evil Dead, directed by Sam Raimi, you either watch the reboot or the originals, they're all good. Whichever one you watch you'll witness all it's the blood-spewing glory. These movies (except the reboot) follow Ash Williams as he fights off demons in either a Cabin in the Woods, the renaissance, or a supermarket.
The premise for the first two movies and the reboot are as follows, A group of young adults makes their way to a cabin in the woods. Next some Paranormal Activity's occur, so they try to go back. In 10/10 times the bridge that they crossed to get to the cabin (which is their only way out) is broken. Then they try to survive the night in the cabin but that's when the demons come out to play. If you love a demon killer with a chainsaw attached to his hand then these are the movies for you.
After those you might be crying for your mom, after all a boys best friend is his mother and trust me you'll need her after you watch Psycho.
4. Psycho (R-rated)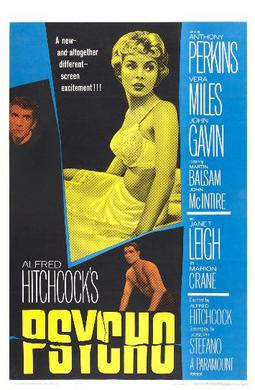 Everyone knows about Psycho or at least the iconic shower scene that  takes place, but there are still many people who haven't seen this film. You might actually know some things about the character of Norman Bates from the T.V. show Bates Motel. This movie came out in 1960 and is directed by the master of suspense Alfred Hitchcock.
 Here's the story, Marion Crane just stole $40,000 from her work. She then decides to go on the run with the money and start a new life. What could go wrong? Well first there's a storm (how convenient) and instead of driving Into the Storm she stops at the nearest hotel, which happens to be the Bates Motel. This motel also happens to be managed by Norman Bates, a man who is a little too connected to his mother.
Now you might think that this is crazy but you haven't seen crazy until you have seen Rosemary's Baby.
5.Rosemary's Baby (R-rated)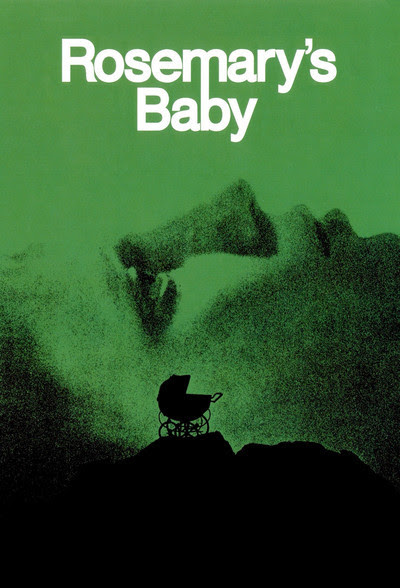 Rosemary's Baby is a classic, this movie came out in 1968 and was directed by Roman Polanski. Still to this day I believe that this movie has not received the credit that it deserves. Ruth Gordon actually won a best supporting actress for her role in this movie.
Rosemary and her husband Guy move into an apartment in Manhattan. Rosemary starts to experience some weird things happen in the apartment. Now everyone might notice some weird things happening when they  move into a new place but you haven't seen anything yet. Rosemary's husband guy, an actor with an uneventful career, makes a deal with the devil so that his career would blast off. That night Rosemary gets pregnant is when a demon has sex with her. Her neighbors may also have a plan for her.
Honorable Mentions
Now there is nothing like laying back and watching your favorite shows, so if  you would rather watch some horror based shows instead of movies on Halloween than I recommend the shows below:
Stranger Things season 2

Ash vs. the Evil Dead

Goosebumps

From Dusk till Dawn: the series

Scream