Rihanna's New Fenty Beauty Product
By: Elizabeth Sandova
Rihanna has released her first makeup line "Fenty Beauty" on September 8, 2017. It has been in the works for almost over two years and was finally released. She had her launch party in New York and it was released the the day after in Sephora stores.
A fact about Rihanna's line is that Fenty is her last name. She already has her own clothing line with Puma called Fenty Puma.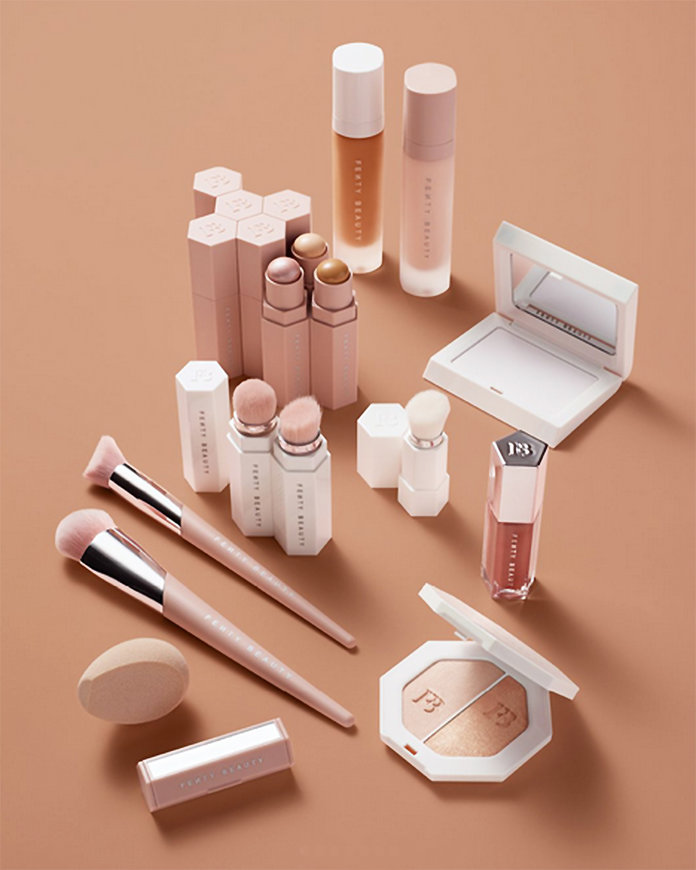 Rumors have been going around on twitter saying Rihanna may have a skin care line coming soon after her success on her makeup line. Besides the "rumors," there is no comment on it. There is also a rumor going around saying Fenty Beauty will exceed Kim Kardashian West and Kylie Cosmetics combined revenue by the end of the year. However, it was on social media that "Forbes has made this up," but there has been no word from them.
When she first launched her line she released one lip gloss, foundation, highlighters, match sticks to contour, blotting powder, a highlighting brush, match stick highlighters, face primer, foundation brush, a makeup sponge, a portable contour brush, blotting paper, and refill sticks.
During her launch party Rihanna goes into depth on why she has forty shades of foundation. "In every product I was like, there needs to be something for a dark skinned girl, there needs to be something for a really pale girl, there needs to be something in between" she says.
Rihanna posted on her social media a picture of holiday themed makeup products coming out in October. She will be adding more lip glosses, lipsticks, eyeshadows, and eyeliner. These products are set to release on October 13th.
There have been many reviews on her makeup; big makeup stars on youtube have approved most of the makeup Rihanna released. However, There has been some of bad reviews on the makeup.
Rihanna has taken her products to each fashion week to show people how she uses her products . She has helped girls all around with making them feel good about wearing makeup. She has been a big part of the beauty scene for a while and she became even bigger once her makeup came out.