Community Service Clubs at Agua Fria That You Should Join
By: Alejandra Espinoza
@owlfeed_ale
Many times it feels better to give than to receive. Most of the time, what you can give to others is your time. Time is a valuable donation when it can make such a powerful impact on others. Your time is a huge gift.
There are three community service based clubs on campus: National Honor Society, Interact Club, and Key Club. They all help our school serve our community.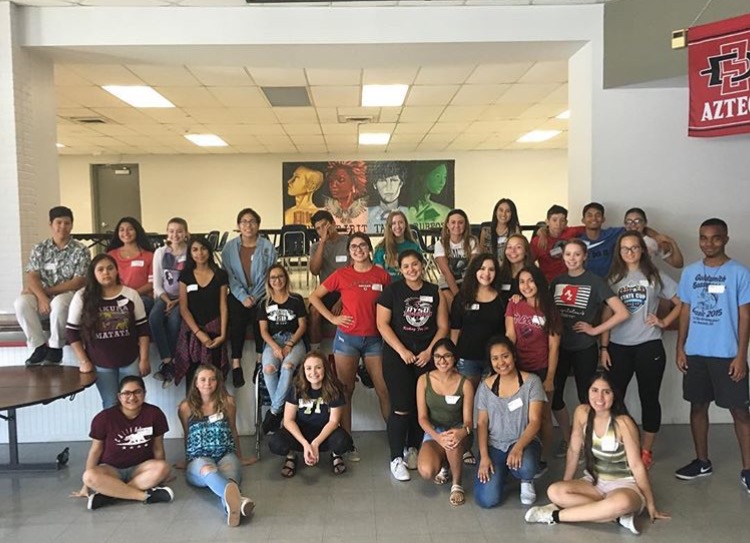 One club that has played a very active role on our campus throughout the years is National Honor Society.
NHS is a prestigious organization that has GPA requirements and guidelines for the members. Students must maintain a GPA of 3.6 and follow a specific contract. This is done to ensure that members follow the four pillars of National Honor Society which are: Scholarship, leadership, character, and service.
For two years I have been the National Honor Society historian so I have some insight on how the club is ran. There have been events like "Feed My Starving Children" that we participate in where we package food and it gets shipped off to children in need.
When I asked the Vice President Natalie Wallace what sets NHS apart from other campus she said, "The mandatory events set the club apart because it emphasizes the level of commitment that is expected from the members. Mandatory events are set in place because the goal is to build a relationship between the members and the community."
"Service over self" is the motto of Interact Club.  One thing that sets Interact Club apart from others is that we are sponsored by Rotary International. We are internationally recognized and at every meeting our Rotary Sponsor Mr. Grumbling comes and shows his support.
When the treasure of Interact was interviewed and asked about her experience as treasurer she said, "My experience has been really great. I enjoy doing it. When I started my sophomore year I discovered I had a passion for helping people."
Interact always takes new members and we do not have GPA requirements. Since there are certain restrictions for NHS, this is a good step in acquiring service hours and building your resume early on. As President of Interact Club, I can say that Interact is a good step towards entering NHS and will make candidates seem more competitive. 
Another great community service club is Key Club. Key Club and Interact Club have very similar goals. Key Club's motto is "Caring—Our Way of Life", and they are sponsored by Kiwanis.
When I interviewed the president of Key Club, Kailie Klein, and I asked her what her favorite part about the club is. She said, "My favorite part about Key Club is the amazing relationships I have formed with my members. Most of them are freshmen so I get to be a great example for them to show that volunteering and giving back to your community is super fun! I am also able to be a friend to them and help guide them through personal problems."
The club has flourished this year and has amazing student involvement. This club also looks impressive on applications and it's a fun way to earn community service hours without a GPA requirement. An amazing event that they sponsor is Kid's Day at the state fair. At this event, the club members get to go to the fair and be a buddy to a child that has special needs.
On the Agua Fria campus there are several ways to help out others around you. Take some time to be selfless.