Hope Laborin
@SherryBomez
It seems that with all the movies coming out in theaters and people flocking to the toll booth to be the first to see them, they have forgotten about the movies that have already came out and have been out have been out for a while. In order to help people remember these fantastic movies we have compiled a list of movies you should watch to get those nostalgic memories a flowin' and those iconic movies a goin'.
A fair warning to those reading this, some of the movies on this list aren't exactly "child friendly" and can have some heavy topics. The rating and a summary will be included for each movie on this list so if you see a movie that catches your interest, but you are not quite old enough to watch you should ask a parent or a legal guardian for their permission. Now, without further distraction, let's get into this list!
Herbie Fully Loaded: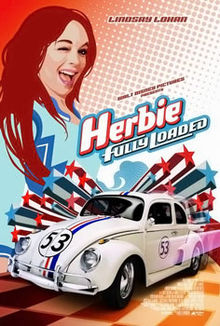 This G rated Disney movie came out in 2005 and is about a young girl named Maggie Peyton (Lindsay Lohan) who becomes the owner of a self conscious 1963 Volkswagen Beetle named Herbie. Together, with the help of  they team up and race to the finish lines so that Maggie can live out her dreams of becoming a NASCAR driver despite what her father may have to say about it.
Something people may not know about this film is that the car itself is pretty interesting when it come to background, as this is not the first time this car has had a movie made about it. The car came from its first film The Love Bug, which came out in 1968, and has since made many cameos in different Disney films. Its origins however, go back further to a book called Car, Boy, Girl, written by Gordon Buford in 1961.
Racing Stripes: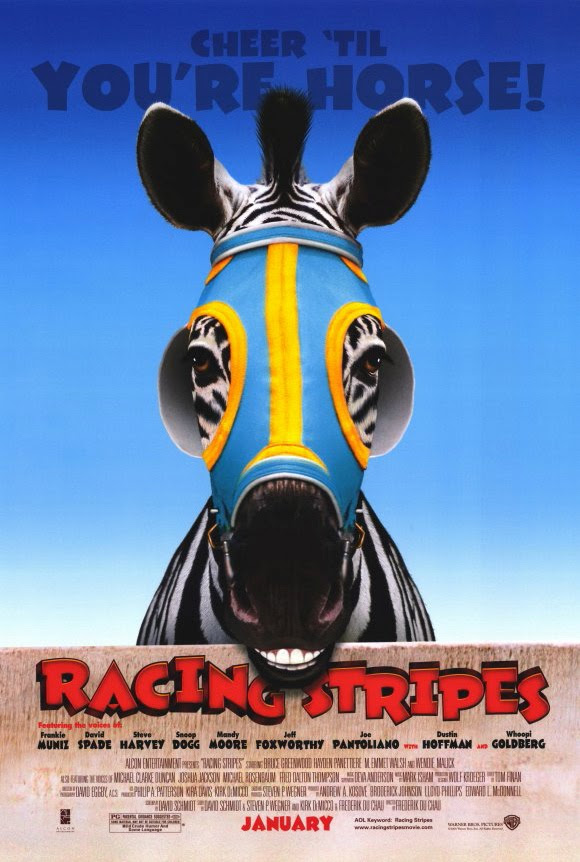 This PG rated movie came out in 2005 and follows a zebra named Stripes. Abandoned as a foal, he was found and taken in by a former horse trainer named Noha Walsh (Bruce Greenwood) and his daughter named Channing (Hayden Panettiere). Stripes dreams to prove himself as a racehorse and with the help of Channing they strive to race to the finnish.
Sleepers: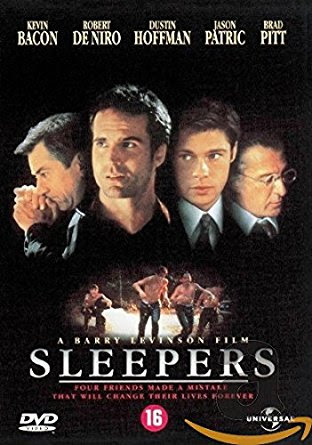 The movie Sleepers is a rated R film that came out in 1996 and follows four boys, named Lorenzo "Shakes" Carcaterra (Joe Perrino and Jason Patric), Michael Sullivan (Brad Renfro and Brad Pitt) , Thomas "Tommy" Marcano (Jonathan Tucker and Billy Crudup) , and John Reilly (Geoffrey Wigdor and Ron Eldard). After a scheme for free hot dogs resulted in another person's death, they are sent to the Wilkinson Home For Boys and are abused by the guards. Over ten years later, they are presented with the chance to get revenge through a court case.
As stated before, this movie is an R rated film and can be hard to watch as it deals with heavy topics such as sexual and physical abuse along with death and other ways of violence. It's been argued about if the book that this film was based on is a true story and though many people, including the Wilkinson Home For boys, deny that it is true, some still believe that it might be.
SuperBad:
This is another R rated film and it came out in 2007. The story is about two high school seniors named Seth (Jonah Hill) and Evan (Michael Cera). The two boys are seniors in high school getting close to graduation and are childhood friends. In Order to be accepted by the cool and popular people of their school, they decide to have a party filled with food, drinks and alcohol. Only there's just one problem. They aren't quite old enough to buy said alcohol. Along with their quest for adult beverages, they are forced to deal with separation anxiety as one of them plans to leave to a dorm in university after high school.
There's also a subplot in this movie that follows their "third wheel friend" named Fogell (Christopher Mintz-Plasse), as he gets stuck with two police officers after a failed attempt at buying some drinks at a liquor store.
Epic: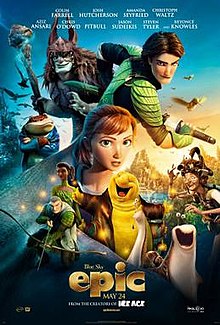 Epic is a PG rated animated film that came out 2013 and follows 17 year old Mary Katherine, also known as MK (Amanda Seyfried), who has just lost her mother and was sent to live her father. She believes her dad to be crazy, as he is obsessed with the idea that there is a civilization of tiny people who live in the forest. However, she soon discovers that her father is right. Now, with the help of two Leafmen named Ronin (Colin Farrell) and Nod (Josh Hutcherson), a slug named Mub (Aziz Ansari), and a snail named Grub (Chris O'Dowd), she is on a quest to protect a magical pod that contains the life of the forest until it can bloom.
Home Alone: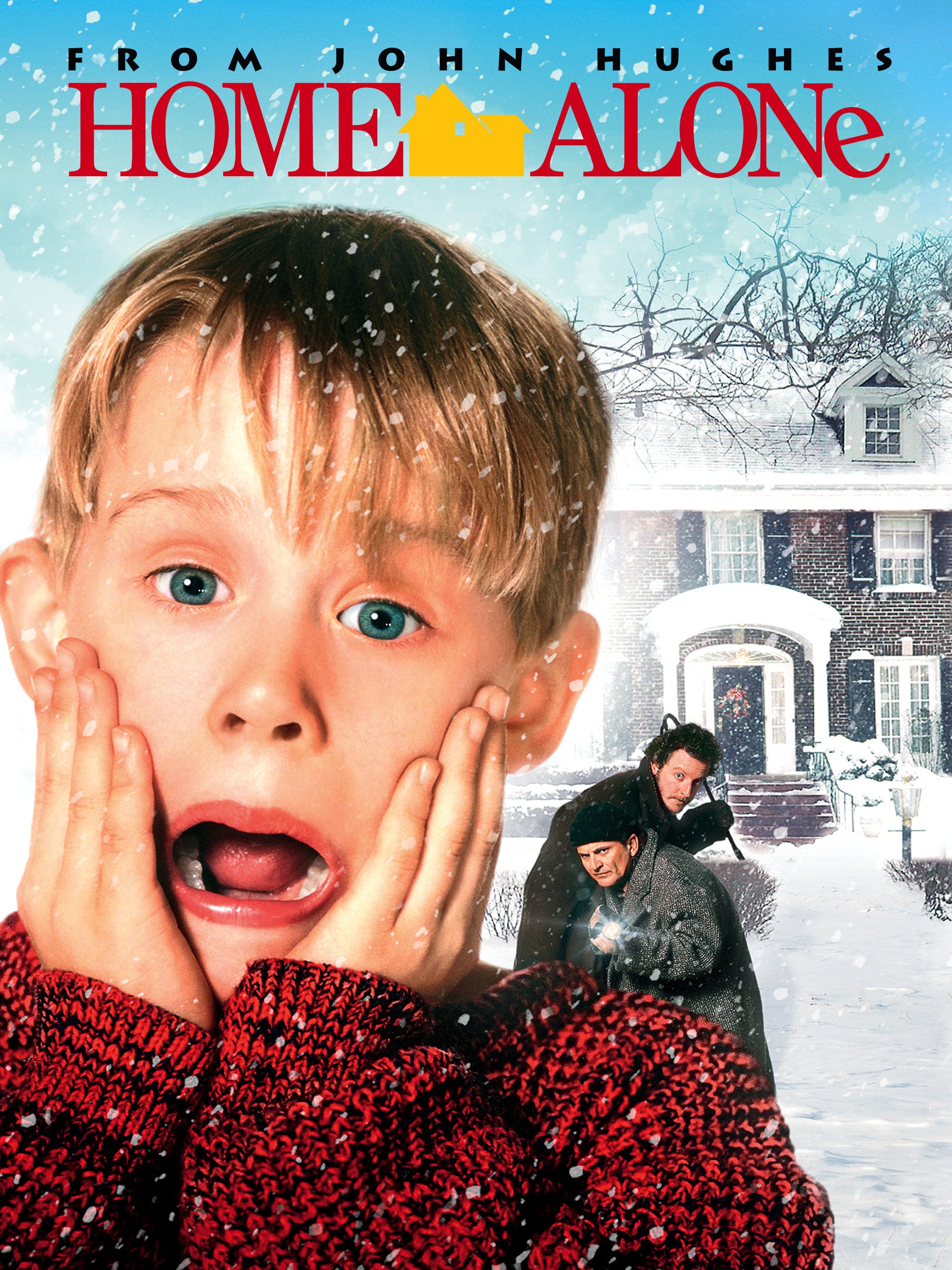 Home Alone is a classic PG rated movie and is about an 8 year old boy named Kevin (Macaulay Culkin). After his family accidently left him behind on their way to the airport for a Christmas vacation, he is left to his own devices and is the only one there defend his house against two burglars named Harry Lime and Marv Merchants (Joe Pesci and Daniel Stern).
During production Joe Pesci deliberately avoided Macaulay so that the young actor would think that Joe was mean.
School of Rock: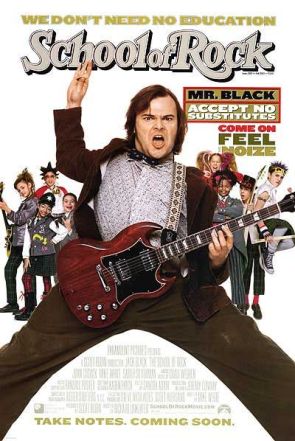 This PG-13 movie came out in 2003 and is about a man named Dewey Finn (Jack Black) who becomes a 4th grade private school teacher after he is kicked out of his rock band. His passion for music overtakes him and his class and together, they form their own band and enter into a "Battle on the Bands" competition.
Something people may not know about this movies is that in order to use Lead Zeppelin's song named "Immigrant Song" in the movie , director Richard Linklater filmed a plea from Jack Black in front or 1,000 fans, trying to convince band to let them use it. It worked and the band agreed.
Nacho Libre: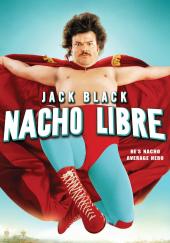 This PG rated movie came out in 2006 and is a comedy about a man named Ignacio, also known as Nacho, (Jack Black) who works as monastery cook to feed the orphans that live there. However, there is not enough money to keep the monastery running and in order to raise money for it, Nacho becomes a wrestler called Nacho Libre despite the fact that the church would not allow it.
This movie was partially inspired by a Mexican priest named Sergio Gutierrez Benitez, who became a wrestler to help raise money for an orphanage.
Napoleon Dynamite: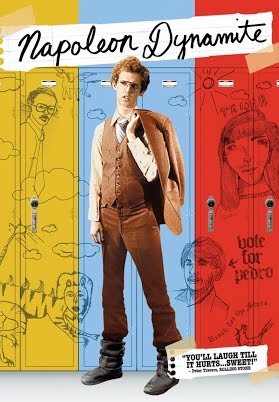 Napoleon Dynamite is PG rated movie that came out in 2004 and it follows an awkward teen named Napoleon (Jon Heder), after his grandmother (Sandy Martin) breaks her Coccyx and is left in the company of his 32 year old brother named Kip (Aaron Ruell) and his uncle Rico (Jon Gries). He soon meets a new student named Pedro (Efren Ramirez) and shenanigans ensue as he tries to help Pedro run for class president.
The movie was based off a short film director Jared Hess had made with Jon Heder in 2002 and almost everything in the short film was included in the full length movie.
Something people may not know about the cast is that the actor Jon Heder was only paid $1,000 dollars to star in the film and it wasn't until after the success of the movie he renegotiated his pay and was given a cut of the profits. Also, if you pay close attention to the movie you notice that Napoleon doesn't smile at all throughout the film.