Chicano Batman, the Newest Artist Joining the Fight Against Police Brutality
By: Alejandra Espinoza
@owlfeed_ale
"Those who are supposed to protect us do the exact opposite. They kill the innocent."
These are song lyrics translated from Spanish from an up-and-coming alternative band, Chicano Batman. Many musicians, especially rap artists, voice their encounters with the police, but this is such a turning point for the band that would write songs about girls or love. Their new album took a huge twist.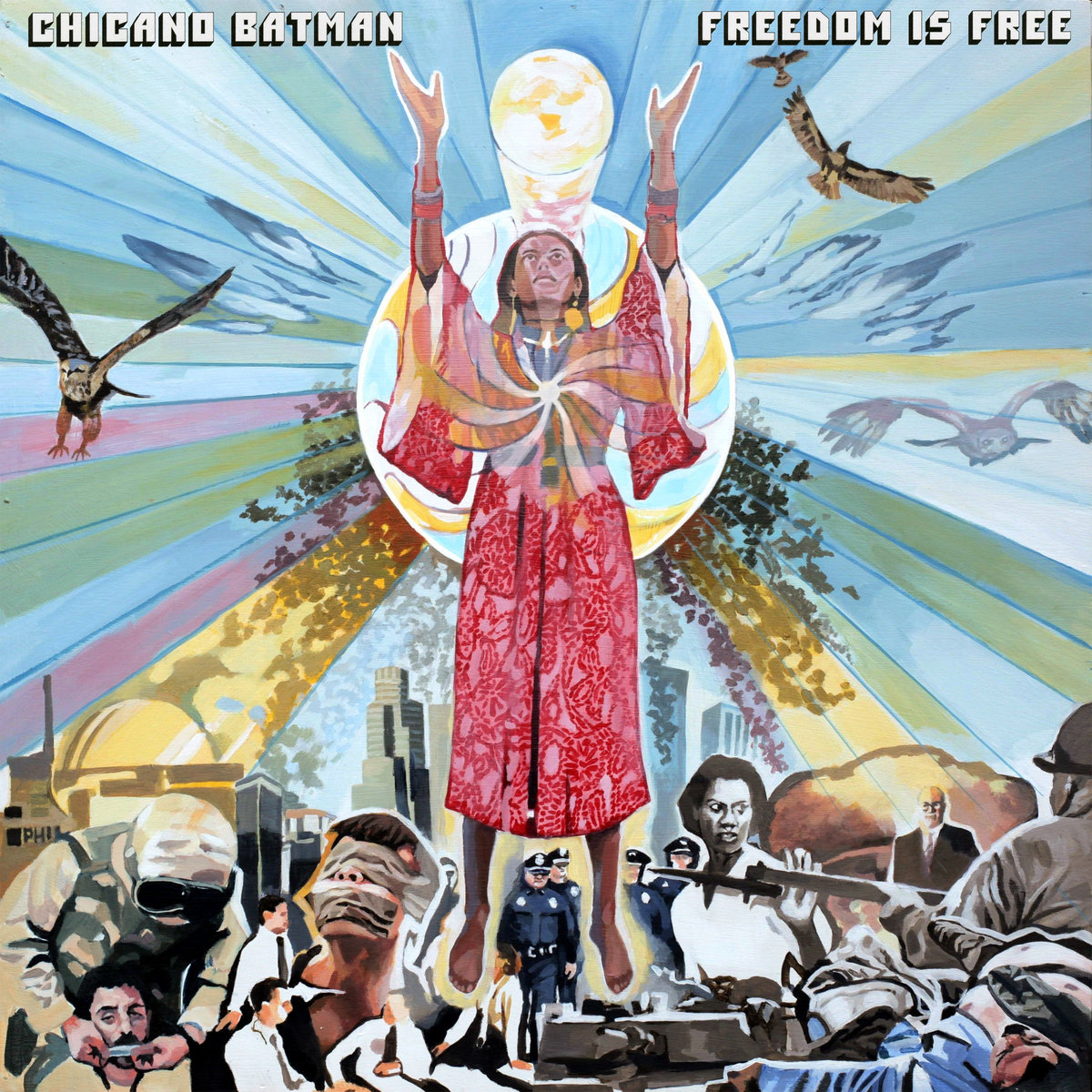 The artists are influenced by rock, soul, indie, and oldies music. The recently released a new album, "Freedom is Free", and went on tour. The album cover alone spoke volumes as to what they are focusing on and gave a glimpse as to what their songs would be about. The album cover had what appears to be an angel rising above police. There police are abusing people and there are people who have their eyes and masks covered. The cover also has a sun and birds in the background.
Chicano Batman was recently interviewed by Rise Up, a news company who "explores social issues, the environment, science and tech through the voices of people trying to make them better." In the interview, they explain one of their most controversial songs "La Jura." The song is about band member Eduardo Arenas's friend who was shot near his house. When he was explaining the situation Arenas said, "La Juara is a song about police brutality, simply put. You can't sign something so powerful and so strong without meaning it… It really came to fruition after the whole Black Lives Matter Movement. This is one of my neighbors that I grew up with, he got shot like eight times, fell flat on the street in front of his mom's house. And I remember how angry I was. What do you do with all that anger? You just funnel it back into the song." The band and the song are likely to spark attention soon due to the fact that there is much controversy over movements like "Black Lives Matter" versus "Blue Lives Matter".
To close off the interview, Arenas wanted to inspire others to not keep quiet. "I think it's just a wake up call," he said. "I think for us as band members, and as humans, and we're just sharing our ideas with the rest of the world. When the time comes to say something, you're just gonna say it, if not, stay quiet and see what happens."