Every Movie I've Seen In 2017: Micro Reviews
By:Antawn Salinas
Twitter: @Antawn_Salinas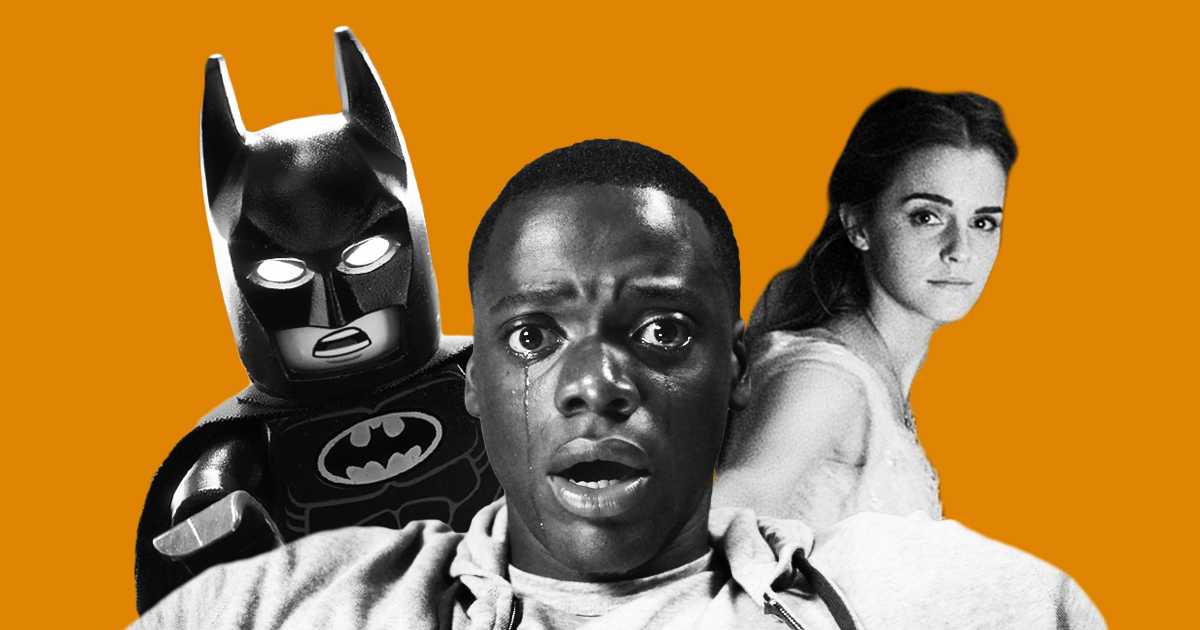 Just a little fun article idea I had to build my article count in this class (no one tell Mr.Jovanelly that I told you this). So, the idea I had was to do micro reviews for every movie I've seen that came out this year. They'll be brief, but give you an idea of what I liked and disliked from this year in the order that I saw them in. So now, let's gets started!
The Lego Batman Movie(PG): Tons of fun, really creative, and full of heart. Not as great as the first Lego Movie, but still worth checking out. 8 out of 10
Logan(R): Logan is the best at what he does, and what he does isn't so nice. One of the best comic book movies since the Dark Knight or Scott Pilgrim. 9 out of 10
The Fate of the Furious(PG-13): It's a Fast and the Furious movie. What do you expect me to say? 7 out of 10
Get Out(R): Great the first time around, but even better the second time. Go into it knowing nothing. 9 out of 10
Despicable Me 3(PG): Really forgettable, unnecessarily long, but not as bad as Minions. 4 out of 10
Wonder Woman(PG-13): Good, but not as great as everyone is saying. I still enjoyed it though. DC has a hit on their hands. 7 out of 10
Baby Driver(R): A tad bit overrated, but still worth giving a joyride. Also, great soundtrack. 8 out of 10
Spider-Man Homecoming(PG-13): Best Spider-Man since Spider-Man 2(2004), but not the best MCU film. Full of charm and wit, but I really felt that runtime. 8 out of 10
Dunkirk(PG-13): Not the best Chris Nolan film, but still really good. This one has the Oscar for best special effects and best sound design on lockdown. 8 out of 10
War for the Planet of the Apes(PG-13): This series always gets better and better. The only film to be able to go up against Dunkirk in effects. Also, it's an amazing conclusion for this series. 9 out of 10
John Wick:Chapter 2(R): Not as memorable or creative as the first. It's worth a rental, at least. 6 out of 10
Guardians of the Galaxy Vol. 2(PG-13): *Check my John Wick 2 review* 6 out of 10
IT(R): A pleasant surprise. While it's not the most amazing movie, still check this horror/comedy out.  7 out of 10
Thor:Ragnarok(PG-13): Second best comic book movie of the year and one of the best in the MCU. Also, it actually made me care about Thor. 9 out of 10
Daddy's Home 2(PG-13): Just go watch National Lampoon's Christmas Vacation instead. 3 out of 10
Pixar's Coco(PG): 2017 was a pretty bad year for animation, but this movie saves it from being the worst. Also, It's a Disney/Pixar film, so you don't need me to tell you to go see it. 9 out of 10
2017 has been a mixed bag of the year, and there are still tons of other movies I haven't seen. But it has been way better than 2016. Later in December, I'll talk about my most anticipated of 2018. See ya next time.