SpongeBob SquarePants's Rise In Quality
Written by Timothy Johnson
Follow me on Twitter @Timothy_OwlFeed
A while ago I talked about how Nickelodeon show The Fairly OddParents has really fallen apart the past few years and might have been finally put to rest this summer. I figured now I should get into it's rival series…. which doesn't take a genius to figure out, is SpongeBob SquarePants.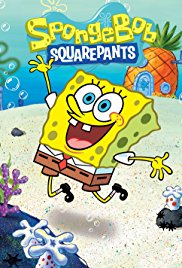 I shouldn't need to offer a synopsis of the show, everybody knows what SBSP is! And if you don't.. you've probably been living under a rock. Patrick's rock, that is. The show started in May 1999, and when it first debuted, no doubt people would find it a bit odd. A TV show about an anthropomorphic kitchen sponge living in a pineapple underwater that also happens to work as a fry cook at a restaurant? It sounds real bizarre if you don't know anything about the show. But crazy enough, the premise worked.
The show's first few years were simply remarkable. There were so many funny and memorable episodes including "Band Geeks", "Chocolate With Nuts", and "The Camping Episode", just to name a few. The show's fan base grew enormous, with more and more people tuning in to watch the adventures of SpongeBob and friends. The show really gave fellow Nickelodeon shows a run for it's money. The Fairly OddParents had the honor of competing with the show during it's early years, often surpassing them a few times, but SB came on top in the end. The original era of the show ran from 1999 to 2004 with three awesome seasons and 60 total episodes airing on television.
In November 2004, The SpongeBob SquarePants Movie premiered in theaters. Man, so much nostalgia packed into only 88 minutes. The film was simply a hit with its great storyline and message that being a kid isn't bad. This was actually supposed to be the series finale of the show. The creator, Stephen Hillenburg, intended for the movie to be the end, which would have been very satisfying, having SpongeBob become manager of The Krusty Krab (well actually, The Krusty Krab 2). However, since the show was so wildly popular, Nickelodeon wanted it to continue. Hillenburg left the show, and it went on without him with a different set of people working on it.
This was where things began to change. From 2005 to 2013, the show's new episodes have had mixed reactions from audiences. With the new writers, the characters and episodes aren't the same as they were in the show's first few years. Some episodes were actually very good, while others are just real painful to watch. I'm sure many people are familiar with "The Splinter", "A Pal For Gary", "One Coarse Meal", "Are You Happy Now?", "Pet Sitter Pat", and "SpongeBob You're Fired", which are only a handful of the most notorious episodes that have come out of the show's later seasons.
Seasons 4 to the first half of Season 9 of SB can be seen as ranging from okay to flat-out abysmal. However, the second half of the show's ninth season starting from 2015 has actually been pretty surprising.
The series released its second theatrical film, The SpongeBob Movie: Sponge Out of Water, and wow, this movie was spectacular! It had astonishing animation and a lot of old-school SB magic to it. Many will argue the first movie was better, but both had their outstanding qualities. After the movie,  Stephen Hillenburg and some original writers returned to work on the show, after being gone for years.
The episodes released from here on have been very entertaining and had a better atmosphere. The characters seem more like their original portrayals. SpongeBob and Patrick's moronic nature has been greatly downgraded, and Squidward isn't as much of a jerk as he used to be. Of course he still gets annoyed by his neighbors' antics, but at least he is not getting tortured anymore for just trying to avoid them.
To put it short, the post-sequel era (episodes from 2015 onward) is really worth checking out. There seems to be a lot more care put into the show now, and that is just what it needs. The second half of Season 9 was simply a masterpiece, if you want to see for yourself, I recommend watching "What's Eating Patrick?", "Mall Girl Pearl", "Sharks Vs. Pods", "Sold!", "Snail Mail", or "The Whole Tooth". You definitely won't be disappointed with the quality of these episodes.
In addition, the show hit 200 episodes with the episode "Goodbye, Krabby Patty?" in February 2017, being the first show in Nickelodeon history to have made this many episodes.
The show's tenth season kicked off in 2016, but didn't begin airing more episodes until 2017. I got to say, Season 10 is excellent, probably the best SB has been in years! The show truly feels more like a cartoon now, especially with the slight animation change that makes it feel a lot more zany. There were many good episodes this season including "Unreal Estate", "Mimic Madness", and my personal favorite, "Feral Friends". This was actually the shortest season of all, with only 11 episodes rather than the usual 26-30. But hey, the quality really dominated over quantity here.
At the moment, the show is in its eleventh season. There is not a huge amount of episodes yet as the season is still airing, but the episodes so far are worth the watch.
Overall, I am glad the show finally got rid of its bad elements including abusing it's characters (mainly Squidward), gross out humor, and scenes that just make you feel extremely uncomfortable, in favor of simpler storylines with enjoyable characters. The show will never hit Seasons 1-3 levels of quality, but it is not in a bad place right now. As long as it stays at the level it currently is, it will still entertain loyal fans.
There will always be the people that say the show will never get better again, and I respect their opinions. I understand the points they make, but that won't stop me from enjoying my favorite show anyway. If you still watch the show and you haven't already watched the new episodes, you're missing out!