@kirsten.meyers6
Are you looking for delicious recipes to bake this holiday season? Are you a chocolate lover? Well not to worry, that's why I'm here. In this article I will be suggesting recipes you can bake at home, and have a little fun doing so. These will be 5 delicious recipes you need to try.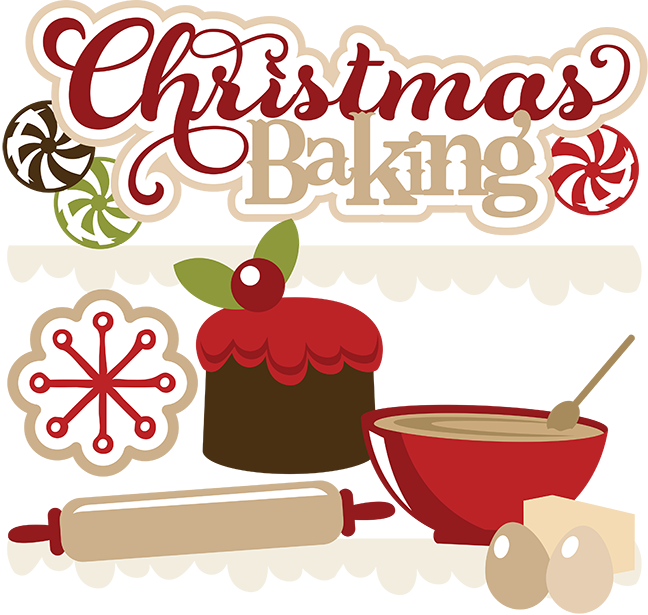 The first recipe will be a chocolate triple chunk cookie recipe, I have recently come across this recipe so i decided to try this out. The recipe itself is delicious and easy to make.  It only takes 15 minutes to prep out this recipe, and the recipe itself makes about 36 cookies. *PREHEAT YOUR OVEN WHILE YOU ARE MAKING THE MIX*
What you're going to need:
An oven- 350, Time:9-10 minutes.

Two bowls, one large mixing bowl, and a medium sized bowl.

Baking spatula or a mixer, and a whisk or sifter.

Cooking spatula

2 large eggs.

Cookie sheets.

2-½ sticks of butter (SOFTENED).

2 cups of sugar.

3 teaspoons of vanilla extract.

2-¼ cups of flour.

¾ cups of unsweetened cocoa powder.  

1-½  teaspoon of baking soda.

1 teaspoon of salt.

1-¼ cup of any chocolate chip morsels that you favor(3x).
So in that large mixing bowl you're going to cream the sugar and butter, once they're creamed, and fluffy add in one egg at a time, mixing it fully before adding in the other egg. Once you have your egg, sugar, and butter mixed you're going to then add in your vanilla extract and start mixing once again.  Set this bowl aside, and grab your medium sized bowl.
Now you're going to take the rest of your ingredients such as; flour, salt, baking soda, and cocoa powder and whisk through the dry ingredients, making sure it's evenly mixed or if you're using a sifter you're just going to place that sifter on top of the bowl you're using, add your ingredients, and start sifting away in the bowl.
Now you're going to take your dry ingredients and slowly start adding it into the wet ingredients, I'd say about a cup of the dry ingredients into the wet ingredients, mix and repeat this process until your dry ingredients is blended into the large bowl completely.   
Now it's time to add in your chocolate chip morsels. I added in milk, white, and semi sweet chocolate chips but you can add whatever you like. Now you're going to use a spatula and mix the chips because you'll most likely break your mixer if you use it to mix in the chips.
Now you're going to take your cookie dough and cookie sheets, and grab about  ½ inch  of the cookie dough, roll it into a bowl, and place it into the cookie sheets.  Make sure you give the cookie dough a good amount of spacing per each ball on the cookie sheet. Place in oven and bake for 9-10 minutes, you don't want them to be burn them
Now we're going to start on the sugar cookie christmas cookies, this is going to be fun, easy, and you get to decorate your cookies.  **PREHEAT YOUR OVEN**
Ingredients/items you will need:
3 cups of flour.

¾ teaspoon baking powder.

¼ teaspoon salt.

1 cup unsalted butter (SOFTENED).

1 egg, beaten.

1 tablespoon milk.

1 cup of sugar.

More flour for rolling out dough, or powdered sugar.

Large bowl AND medium bowl.

Hand mixer.

Cookie roller.

Oven- preheat 375 degrees.

Icing.

Food coloring.

Christmas cookie cutouts or whatever cutouts you prefer.
In the large mixing bowl you're going to cream the butter and sugar until they're light in color, add in the egg, and milk, start mixing them until well combined.
Add the flour, baking soda, and salt into the medium bowl, then like how you did for the chocolate cookies, you're going to add in small amounts at a time until the dry and wet ingredients are well combined. Let this dough sit in the refrigerator for two hours.   
After you've let the dough sit for two hours you're then going to take it out, lightly flour the surface area that you're using, flour the cookie roller, and set the dough on it, start rolling out the dough making it about 1-2 inches thick, don't make them too thick or too thin. You're then going to put your cookie cutters into the dough, gently pull back the extra dough that is between the cookie cutters (set the scraps into your cookie dough ball) place the shapes onto the cookie sheet with a 1 inch space between each cookie and set them in the oven. Let them bake for 9 minutes or until you feel they are baked, just watch over them. 9-10 minutes should be good. Let them cool completely and serve as plain or iced to your desire.
Now we're going to accomplish the most simplex cookie recipe ever, this will be chocolate chip cookies. There's no special ingredients, just old fashioned delicious cookies.  (Preheat oven to 350, 10-15 minutes for cookies)
What you are going to need:
¾ cup granulated sugar

¾ cup packed brown sugar

1 stick of butter (softened)

1 teaspoon of vanilla extract

1 egg

2 ¼ cups of flour

1 teaspoon of baking soda

½ teaspoon of salt

1 package of semi sweet chocolate chips (2 cups)
In a large mixing bowl you're going to throw everything into the bowl without the chocolate chips, you're going to mix everything until it's all well combined, you're then going to add in your two cups of chocolate chips, because the dough is so hard to mix with the chocolate chips i'd recommend with clean hands, to just go in with your hands, and fold the chips in with your hands. Have someone else take a spoon and scrape off the rest of the remaining dough on your hands. Now take your cookie sheets, roll your dough, or take about a tablespoon of dough and put it on the cookie sheet.  Repeat until the dough is done.
The next recipe will be a cream cheese brownie swirl treat. These are surprisingly delicious and really easy to make.
What you will need:
Brownie package.
1 egg.
⅓ cup of sugar.
Follow the directions on your brownie package as it says, once your brownies are in your pan you're going to set that aside, grab a bowl beat the cream cheese and sugar together along with the egg, until you have a smooth consistency and now you're going to put clumps of the brownie batter then take a toothpick and start swirling the cream cheese  with the brownie mix. Once you're done put the pan in the oven and follow the baking directions.
Lastly, chocolate cream pie, this is really easy, really delicious, and less time consuming. Plus, it's chocolate, who wouldn't love it.
What you're going to need:
1 (9 inch) pie crust, baked

3 egg yolks, beaten

1 1/2 cups white sugar

3 tablespoons cornstarch

1/2 cup unsweetened cocoa powder

1/2 teaspoon salt

3 cups milk

1 tablespoon butter

1 1/2 teaspoons vanilla extract

1 cup frozen whipped topping, thawed
In a large mixing bowl cream together sugar, egg,  vanilla extract then gradually add in cornstarch, cocoa powder, salt, and milk. You're then going to place this in a large saucepan put it over medium heat and stir until boiling, remove from heat, set into the pie crust and wala, you're done. Let it cool completely, and then serve with whipped topping.
Have a great christmas/winter break everyone! Stay safe everyone, Merry Christmas/Happy Holidays.