Santa's Elves: Behind the Scenes of Student Council's Christmas Activities
By: Alejandra Espinoza
@owlfeed_ale
The Agua Fria campus was transformed from an ordinary campus to a winter wonderland overnight. What many students do not see is all the effort that it took.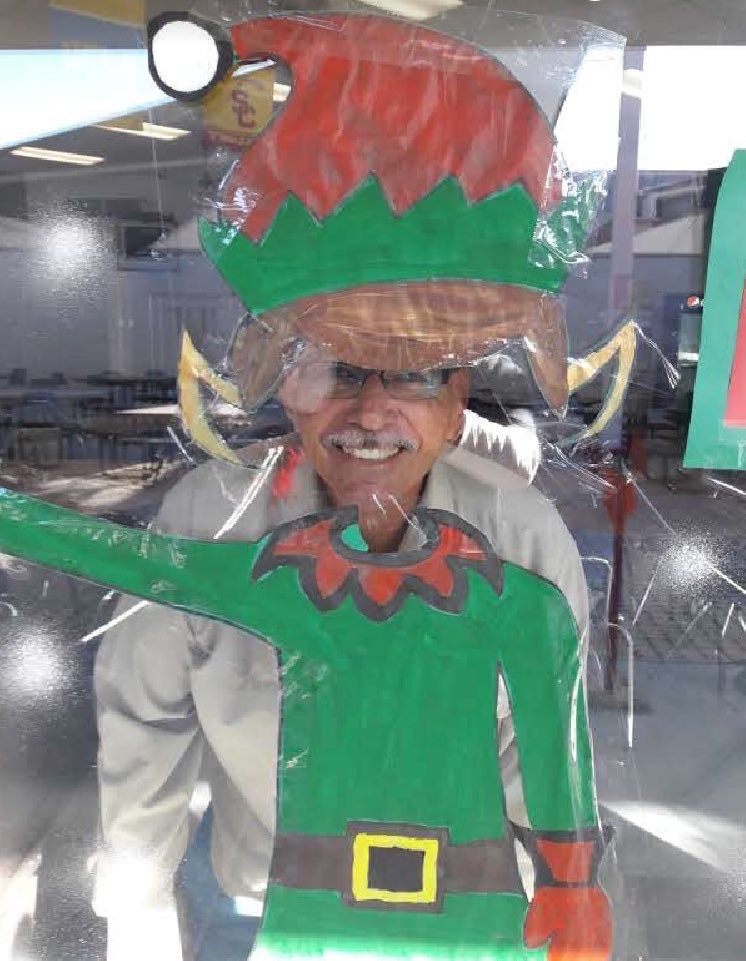 As a student council member, I can say that it requires a lot of dedication, time, and spirit to get participation among the student body. One of the most tedious aspects about decorating the campus was the holiday ornaments that have every student's name. We had a similar idea in the past, such as when we decorated the school with beach balls at the start of the school year, and with yellow bricks during Homecoming week.
What was different about the ornaments was that we were given a stack of ornaments to color over Thanksgiving break and we were expected to have them done. The time crunch to decorate for the first week of December was intense and several student council members came in on a weekend to decorate the school.
Sierra Gonzales was very active and played a crucial role in decorating the campus. When she was asked the about it and her contributions she said, "On Saturday we continue to finish coloring the ornaments and wrote the students name on them and hung up on the trees. We also finished cutting out and painting characters to hang up; also making candy canes, fireplaces, and snowflakes. We had to meet there at 9am, offering it to other people in need of community service hours, we usually don't leave until we feel like we finished or done enough to finish in the next class period. Other people had to leave due to other obligations but we didn't leave till 4:30! It's not offered for community service hours for StuCo members, but to other students, I believe if you get asked to come then she's sign off on it."
As you can see there was a lot of effort and time put into decorating the campus.
When Kylan Sullivan, the student body treasurer, was asked about what sacrifices have to be made when being part of student council, he said, "I've sacrificed a lot of my free time, especially my Saturdays. Sometimes I feel like I sacrifice my sanity as well." Kylan's words embody the stress levels that student council members go through.
Bianca Ibuado, the student body president was asked the same question regarding what sacrifices are made as being part of student council she said, "…being in student council causes me to lose a lot of class time, which sounds great, but all that makeup work adds up and it's pretty brutal getting done. I also have to give up certain Saturdays and breaks because transforming the school is not an easy one day task. A sacrifice I didn't think about before I joined is that you enjoy the events put on, but it's from a different point of code than the students. For example, we all worked the tailgate and had fun, but it we couldn't participate like regalar students."
When she was asked what can we expect from student council soon she said, "Student Council will be having a pep rally on January 12th for all the winter sports, and a winter formal January 13th. It's the first winter formal in 2 years, and it's going to be called a Snow Ball. We will be having Wish Week in the spring, and that's about all the things I am allowed to confirm."
Several student council members go above and beyond in order to entice spirit among the student body. We are only here for four years so we need to make the best of them.