The Mystery Behind Kim and Kanye's New Daughter and Her Name
Jaeden Andrade
@Jae_owlfeed
Kim Kardashian and Kanye just welcomed their new baby girl on January 15th. At the time that I wrote this, the public doesn't know her name. In fact we barely know anything.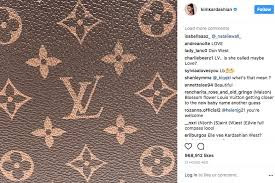 One thing that we don't know is who the surrogate was for the baby! Many people are even speculating that Kylie Jenner was the surrogate because there was a rumor that Kylie was in labor at the same time as Kim. So was there a sister surrogate? Kim says no and that she went through a special agency. Which is definitely cool, too.
Another mystery is "hey, what's their daughter's name". This would obviously be useful information just in case we run into each other at a Subway in 20 years and I say "Hey aren't you *blank* kardashian?". Many fans speculated that the name had something to do with Louis Vuitton after Kim Kardashian posted a picture of some Louis Vuitton on her Instagram. She also debunked this theory.
Edit: The very next day Kim Kardashian posted on Twitter the name of their new child. Her name is Chicago West, named after Chicago, obviously. This is important to many people, specifically Kanye. This is where he is from, and his late his late Mother, Donda West.