By: Kirsten Meyers
@kirsten.meyers6
Are you a chocolate lover? Sweets person? Or just in general craving something sweet and want to have for an occasion? Well, not to worry that's where I'm going to step in and suggest some sweet treats that you need to try! There will be recipes to make these treats, or where to get them and how to modify them if needed.
#1. Chocolate chip cookies!
These awesome gooey cookies are perfect for anyone who has a sweet tooth and just needs a fix. These are tasty especially when served with milk of your choice. With these cookies you can alter the recipe to your liking, and put whatever chocolate morsels you want in these cookies afterall you are the maker of these cookies so do what you feel comfortable with. I'm just going to put a  old fashioned recipe.
Ingredients:
1 ¼ cups of granulated sugar.
1 ¼ cups of packed brown sugar.
1 ½ cups of softened butter
2 teaspoons of vanilla
3 eggs
½ teaspoon of sugar
4 ½ cups of flour
2 teaspoons of baking soda
1 to 2 bags of semi sweet or any chocolate of your kind.
Preheat oven to 350
In a large mixing bowl cream together your sugars and butter, and gradually add in the eggs and start folding in all the dry ingredients. Do not overmix, once you're done folding in your ingredients pour your chocolate chips into the bowl and folds those in (don't overmix).
Grab your cookie sheets and put about a tablespoon on your cookie sheet, and make sure these are spaced out enough. Let them sit for 15 minutes before putting them into the oven. Once your 15 minutes are up put them in the oven and bake for 8-10 minutes or when the cookies are a golden brown.  
Take them out of the oven once they're done, then let them sit again for a minute to firm up and then take them off the cookie sheet and start placing them on the cookie tray. Once cooled, serve up with your favorite milk and wala, you've got fresh cookies.
Okay now you're going to make fudge brownies. These are one of the most delicious brownies I've ever made in my life. I stand by these and I know you will like these unless you don't like hostess cupcakes.
#2 Fudge Brownies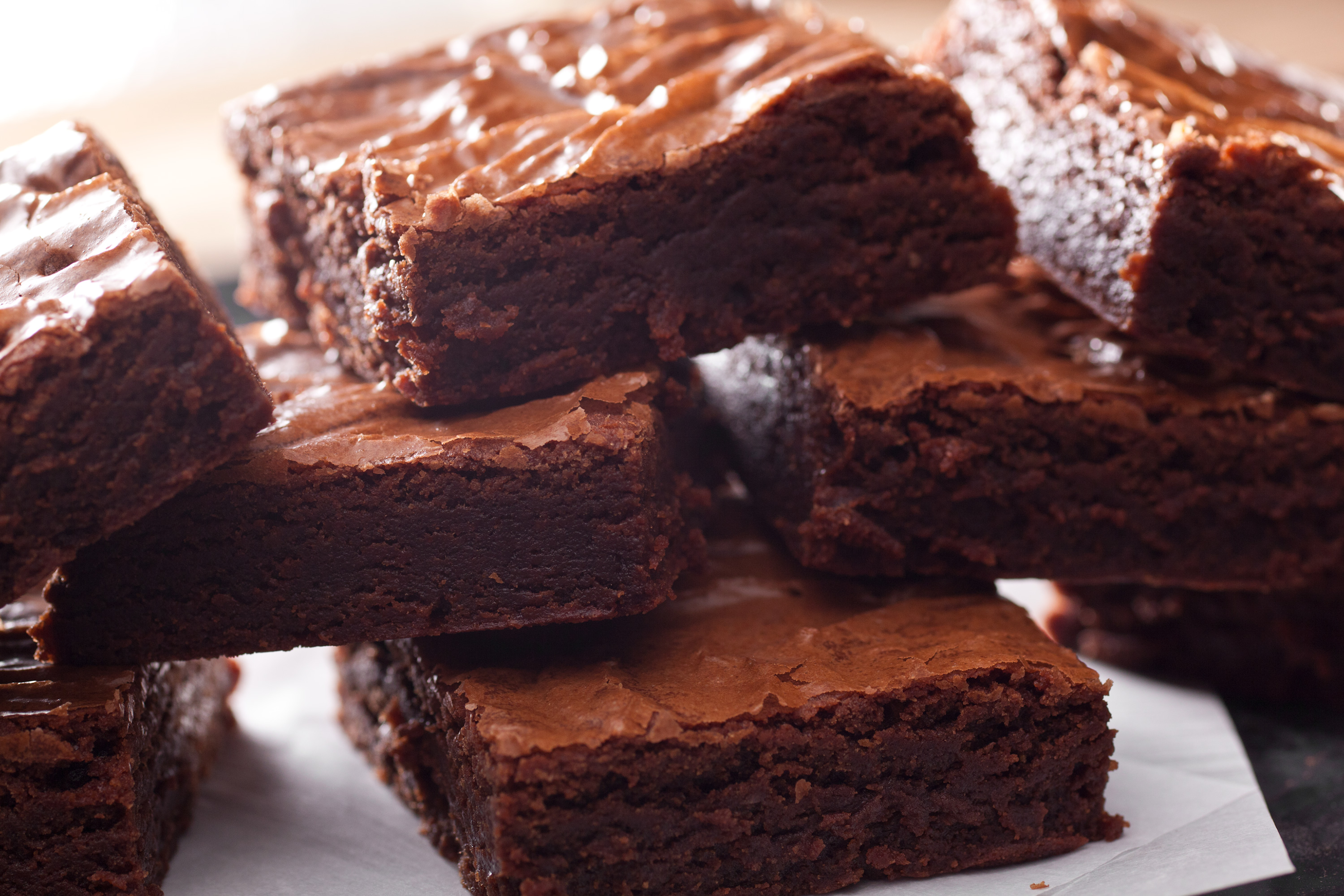 What you will need:
1 stick of butter melted (½ cup)
½ cup of unsweetened cocoa powder
½ baking flour
1 teaspoon of salt
1 teaspoon of vanilla
2 eggs.
Preheat oven to 350
In large bowl combine your melted butter, eggs, and sugar. Mix these until well incorporated, now combine your dry ingredients plus vanilla and fold in these ingredients into the wet ingredients, don't overmix.  In a greased 8 x 5 pan add in your chocolatey goodness and once in there you should tap the pan on the table to get out all the air bubbles from the brownie mix and then set it in your already preheated oven for 8-10 minutes, make sure to watch your brownies because these do bake relatively quick.
This next delicious plate will be a chocolate lovers dream for the morning. We're going to make stuffed nutella french toast. These are pretty good for a once in awhile thing, unless you're obsessed with nutella french toast then you'll probably eat it more than once in a while.
#3 Stuffed Nutella French Toast.
Ingredients:
4 slices of bread or cake bread.
4 eggs
1 cup of milk
1 teaspoon of cinnamon
2 tablespoons of sugar
1 tablespoon of brown sugar
Nutella
Fruit of your choice
In a large bowl combine the eggs, milk, cinnamon, and sugar together, and make sure it's well mixed and place your bread into this batter and put it onto a pan that is hovering over medium high heat and let it cook for 2 minutes on both sides or until both are done. Repeat this until the french toast is ready.
Now you're going to take your french toast and start spreading your nutella on the french toast. Now you're going to take the fruit of your choice and pile them up on 2 of the french toast and then take your other french toast and stack them on the nutella fruit and wala, you have stuffed french toast.    
If you're a ice cream lover, and a green tea lover then you will love this recipe.  In this recipe we'll be making Green Tea Ice Cream. It's perfect, easy, and delicious.
#4 Green Tea Ice Cream
Ingredients:
1 cup heavy cream, cold (240ml)

¼ cup (4 tablespoons) sweetened condensed milk, cold (76g)*

4½ teaspoons green tea powder (12g)

3 tablespoons of hot water
Okay, so now you're going to take the 4 ½ teaspoons of green tea powder and mix it into the hot water, then set that aside to cool completely. Now take your heavy cream and whip it without sugar until it is stiff peaks, set that aside and now mix your green tea mixture into the sweetened condensed milk and then put that into the stiff peaks and fold that in until well incorporated (do not mix it).
Take your container or tupperware and pour that mixture into it and put it into the freezer and let it freeze overnight, once it's frozen serve with your favorite toppings, or eat it plain.