Rep. Grijalva Visits Agua Fria High School
By: Clinton Barney
@OwlFeedCJ
On Thursday January 25th, Arizona Representative Raul Grijalva took time out of his busy schedule to come to Agua Fria High School to talk to Mr. Byron's AP Government and Ms. Secor's AP US History classes.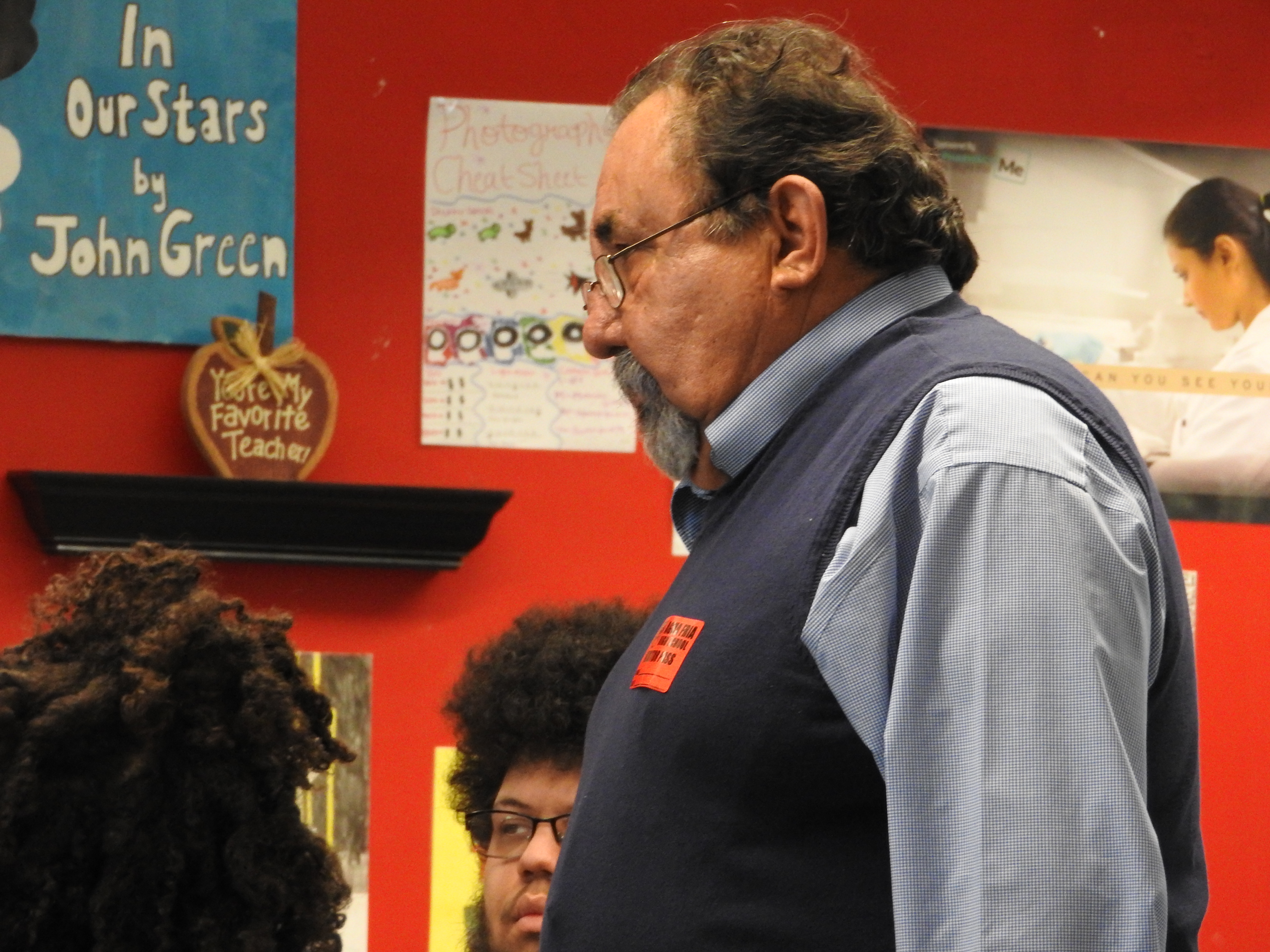 Mr. Grijalva stayed for nearly 45 minutes and talked about his life, as well as cheerfully and thoroughly answered plenty of questions that students had for him.
Mr. Byron assigned his students a project in which they had to do research and a brief presentation on a Congressman from Arizona who they randomly selected. Agua Fria senior Christopher Gutierrez was assigned to Representative Grijalva, who has an office down the road in Avondale.
Christopher took a shot in the dark and emailed Grijalva's office asking for him if he could come to Agua Fria, and to his surprise, responded and accepted the invitation.
"I was completely dumbfounded," Christopher said, "…it was less than a week's notice…I was not at all thinking that he would be about to come."
Democratic and veteran Representative Grijalva arrived at the Agua Fria campus and made his way to the library in a matter of days after receiving the email. He was very comfortable in talking to the students, telling them about his family and educational background, his experiences in Congress, perspective on current issues, and anything else the students wanted to know.
Knowing the background and worries of many of the families and students of the Agua Fria community, one of the main issues Grijalva talked about was the role of the government on the lives of the people.
"I have this worry and concern… about where our democracy is [headed]…and where it is going to be," he said, "And what role will this democracy of ours that has served me well, served my dad's generation well, and the generation before that, where is that going to be…What is going to be the role of the government in the lives of the American people?"
The meeting came as a pleasant surprise for Christopher and the other students, but nobody was more surprised than Mr. Byron.
"I was shocked, actually," Byron said. "We've done [this project] before and people have called [their representative] and it's never actually happened."
At the end of the session, Mr. Grijalva said that he would love to come back to Agua Fria for another talk and be able to hear about the students' positions on current issues.
"I think…as your school year goes through, things are going to happen in Congress, things that affect you and your families and the communities that you're from," Representative Grijalva said in his closing remarks. "If Mr. Byron feels comfortable with it, let's get back together and chat about it and see what you think."