Introducing Yamilette Resendez
By Jen'na Brown
Recently the Journalism family has welcomed Yamilette Resendez, a Sophomore here at Agua Fria High School who loves to encourage and make people feel better. One thing Yami loves about Agua Fria is how much the teachers care about their students.
Yami´s mom is from Long Beach, California and her Dad is from Ikebukuro, Japan.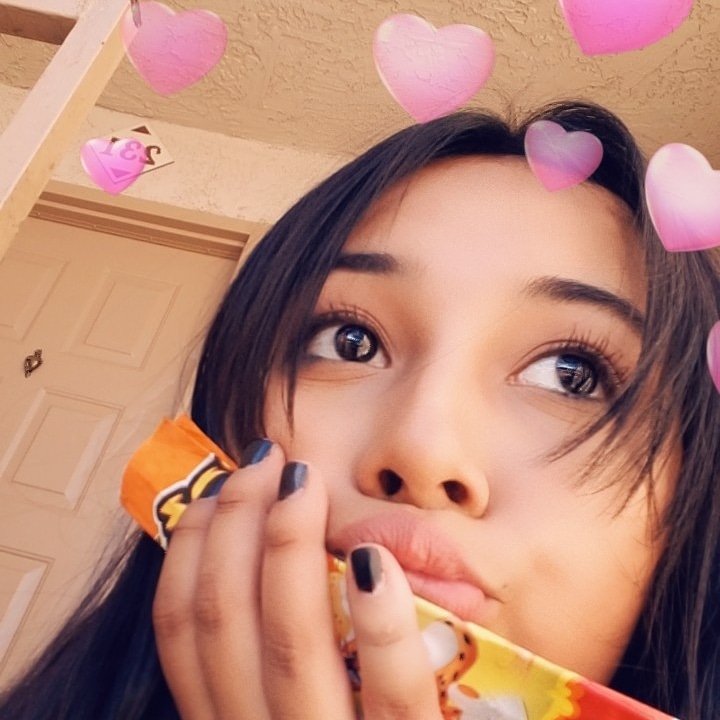 Some of Yami´s favorite things include rice, sushi, enchiladas, hot cheetos, anime, painting, cats, and crows.
Yami doesn't really like her name, she says "people can't really say my name so it's kind of annoying when people try so hard in trying to pronounce it." So she goes by Yami since it's much easier.
In terms of animals, Yami´s personality can be described by a Crow and a Okapi because according to Yami their both ¨weird and different." She is drawn to crows due to their dark nature because her name means darkness. Yami has an tuxedo cat named Tsuki that continues to make her happy everyday.
In school, Yami loves being able to work on her own while being able to really ¨pour [her] heart out¨ into her projects.  
Outside of regular school days,Yami is currently involved in SAGA, a club for anti bullying and a safe place for those in the LGBTQ community. She says the thing she likes most about SAGA is that ¨[They] all respect each other, listen to each other and [form] a big family." Yami is the best at setting but according to her, serving is not her best activity. In the future she hopes to join DECA, a business club.
Her main goals for this semester is to be more involved in SAGA, pass all her classes with at least a C and above, and learn more Japanese.
In the future, Yami hopes to go to Rhode Island School of Design, Hartwick College, or California College of Arts. Even though her mom wants her to be a doctor, she prefers to be either a massage therapist, artist, or painter.
During her time this year with the journalism family, Yami is excited to see how much her writing will improve and grow.