A Q&A with AFHS Musician Graham Eisenhauer
By: Jesus De La Rosa
OwlFeed Journalist
Graham Eisenhauer, currently a Junior at Agua Fria, is an aspiring musician who produces and plays in the band Jawmbley. His band currently has a 3 song EP out on Soundcloud and they have performed iconic local venues like The Trunk Space. You can find Jawmbley on https://soundcloud.com/jawmbley or on instagram @Jawmbley.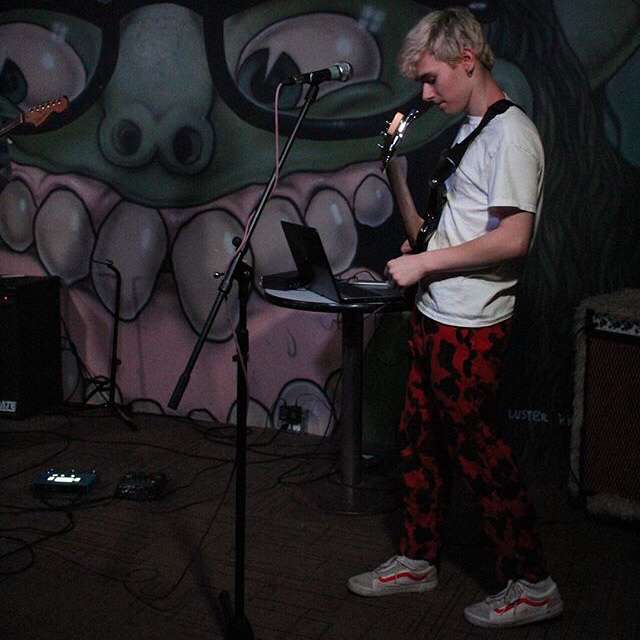 OF: What is your band or what projects are you working on?
Graham: I'm currently in the band Jawmbley, I play the bass guitar and I handle the backing music.
OF: So like producing?
Graham: Yeah
OF: Where did the name Jawmbley come from?
G: It's a word I made up. We were like 'Okay so we need a name' and I was like 'Jawmbley' it's just a word. It doesn't have to mean anything.
OF: How would you describe your music? Try to sell me on it.
G: Beachy. Like at the beach. Kinda chilled out vibes.
OF: What would you say your inspirations are? Who do you draw from?
Graham: We really draw from a lot because we listen to so much music. Um, we'd probably sight our main influences as…Bands like the Beach Boys really influence our sound as well as contemporary R&B.
OF: Like what?
G: Hiatus Kaiyote, SZA, BADBADNOTGOOD
OF: What's your favorite part of being in Jawmbley or making music in general?
G: That's a good question, my favorite part… it's a good way to express yourself without having to talk.
OF: Do you not like talking to people?
G: Not a big fan.
OF: What's your favorite song or your favorite recording session.
G: The night I recorded Eden. That was a good night.
OF: Is that your favorite song?
G: No, I don't actually like that song that much, but I liked the process that went into it.
OF: Out of the songs you guys have, which one would you pick out?
G: Probably Speaking. I like the chorus a lot.
OF: You guys have played live right? How is that for you? How was that experience? Which ones your favorite?
G: I don't think I have a favorite. They're all just kinda the same. Sometimes we try different things, sometimes the different things don't work. Sometimes the crowds not really into it.
OF: What do you do for that? When the crowds not into it?
G: You Just keep going. I remember we were playing a cover of "See You Again" by Tyler, The Creator and the crowd was just not into it. I remember I gave Shaman just this look like "This was a bad idea."
OF: It's such a great song though!
G: I know! I guess it just didn't fit the vibe. But I know we pulled it off well because we didn't let it impact how we were performing. We performed with the same energy constantly throughout.
OF: You said you played The Trunk Space right? How was it playing there, since it's such a huge staple to the Arizona local music scene? And so many other bands got their start from there, like AJJ.
G: Yeah. It was kinda underwhelming because the bands we played with were probably better and somewhat bigger, so we felt we kinda didn't fit the vibe that we were lined up for because we had been playing with punk bands…and we are not.
OF: Lastly, Do you guys have music or anything coming out this year? What do you want to achieve in 2018?
G: We have so much unfinished that we have two options, finish the unfinished or start brand new. We're evaluating both options right now and we're not really sure. We would not like to just kinda leave everything we've done so far because that was an entire summer and that would really suck. But tastes change, creative differences. I guess we'll just see what happens. But there's new music coming.