Cleveland Indians Controversy
By: Kallie Swanson
OwlFeed Journalist
The Cleveland Indians will stop using the chief wahoo logo on their uniforms starting in the 2019 season, according to the MLB. This logo has been under fire for many years and has been called outdated, offensive, and racist. There are fans who are outraged about this change and say that it has been cherished since the very beginning of the Indians team. The popular symbol was said to be "no longer appropriate for the field," by Major League Baseball.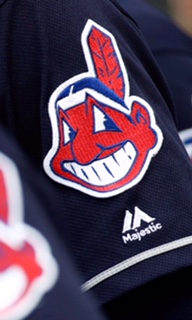 Chief Wahoo is a cartoon character representing a Native American and has appeared on the Indian's uniforms for the first time in 1948 to present day. Merchandise that entails these "offensive" mascots will no longer be for sale on the MLB website as well. The Washington Redskins mascot will also be affected by this new change in the upcoming seasons.
This is an important change because this has been a controversial issue that has been ongoing for many years, and it has finally been decided to be taken off the well known Indians uniforms. There has been contradicting opinions on this issue for years, so this is a huge deal that a final change has been decided and made for the team. This concerns my classmates because we could have to contradict opinions on whether or not the team or the MLB made a decision too quickly on this issue.
I have conflicting opinions on the issue shown by the MLB. I believe that it is not an offensive symbol because the team has never been disrespectful towards that ethnicity, but only displayed a character symbol on their jerseys. It has been their mascot and represented on their uniforms for so many years, and their fans are very outraged with this change. This could cause repercussions involving the fandom of the Cleveland Indians and the Washington Redskins which would cause a decrease in ticket sales, viewers, and a multitude of other factors.