The Most Anticipated Music Coming in 2018
By: Jesus De La Rosa
OwlFeed Journalist
Every year, we receive an abundance of great new music. In the past years we've received so many iconic albums, from Kendrick Lamar's To Pimp A Butterfly in 2015, Frank Ocean's 2016 album Blonde or recently, 2017's Flower Boy by Tyler, The Creator
Many artist tend to tease new music far in advance, holding fans in anticipation for months, even years. Others like to take a more surprising approach, only announcing albums weeks or even days before they drop.
Since I like the hype and anticipation of an album here are the works we've been promised or have been teased for the coming year
Frank Ocean – TBA
Frank Ocean gave us a taste of unknown pleasures with his albums "Blonde" (or Blond), which was easily the greatest album of 2016. We were expecting him to go silent again, like he did after the release of his debut "Channel Orange," but fans were pleasantly surprised when he dropped numerous singles throughout 2017. It was a good year for Frank Ocean fans, but we're still eager for more and with the release the "Moon River" cover, things are looking good.
BROCKHAMPTON – Team Effort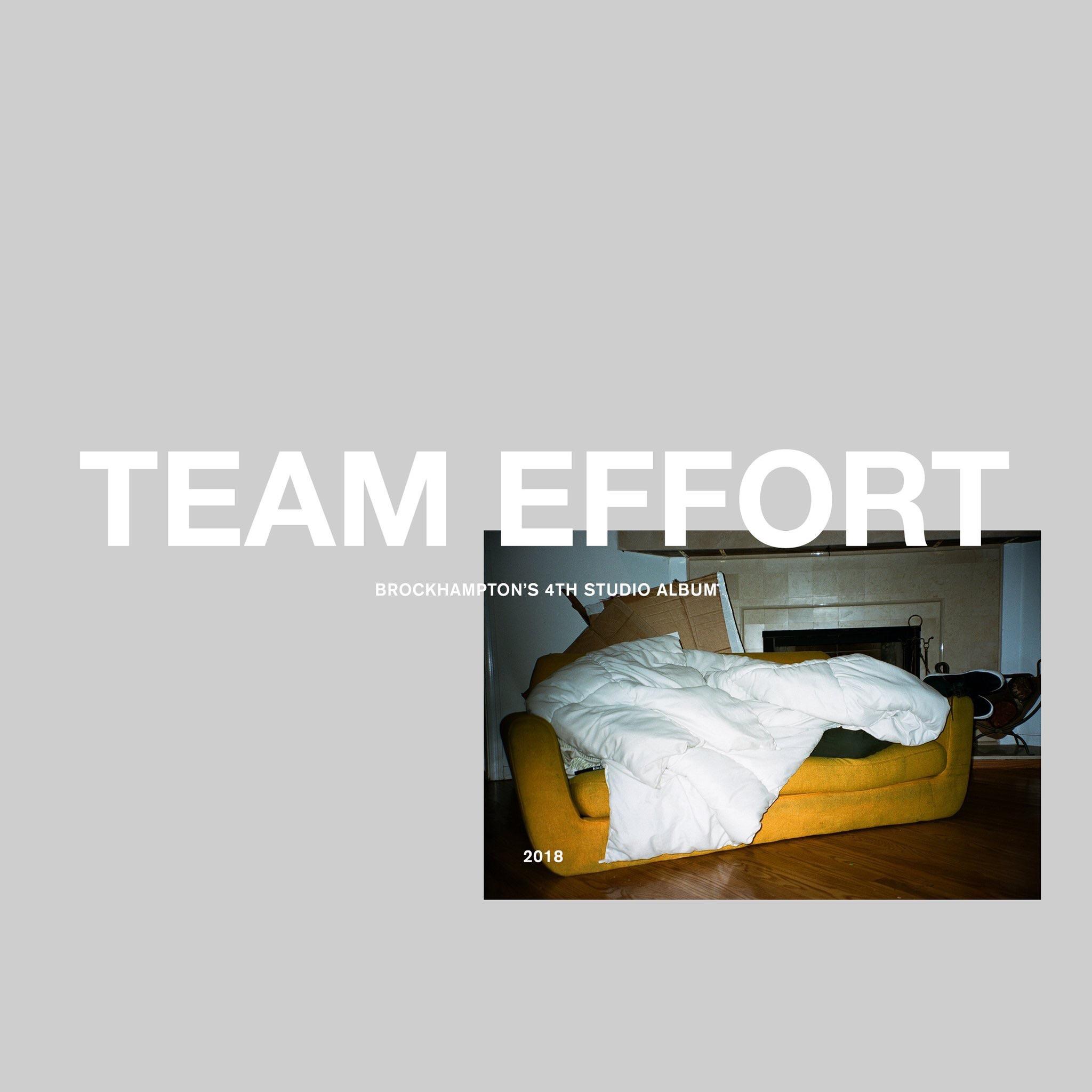 BROCKHAMPTON had a busy 2017. They released their debut album Saturation in June, followed by their 2nd and 3rd albums (Saturation 2 and 3) in August and December respectively. The band caused a stir among fans when they billed Saturation 3 as 'The last studio album by BROCKHAMPTON' a couple weeks before the albums release. The confusion died quickly though, as they announced their fourth album "Team Effort", the day before the Saturation 3 was released. With their incredible work ethic, that probably won't be the only thing Brockhampton has to offer this year.
The Color 8 – First Friday
Local band The Color 8 have gained a pretty significant following due to their constant performances at the First Friday artwalk in downtown Phoenix. The only complaint I've has is that they have to release an official EP or album. Aside from a few videos on Youtube, The Color 8 doesn't have music out. Luckily, this is about to change, as the band have confirmed that a studio album is on the way. On Instagram they confirmed that they were working on recording an EP, appropriately titled "First Friday", that later turned into a full album. This is expected to drop this year and it's definitely one of my most anticipated projects
Earl Sweatshirt – TBA
New Earl Sweatshirt music has been rumored for a while, his last album Doris came out in 2015 and aside from playing a few festivals (Like fellow Odd Future alumni Tyler, The Creators Camp Flog Gnaw), 2017 has been a quite year for him. But the rapper confirmed on New Year's Day that he is working on releasing music in 2018. On Twitter, he wrote "New chunes in 2018. Don't think I wasn't at work." How blunt could you get?
Arctic Monkeys – TBA
Alternative rock band Arctic Monkeys have been silent for almost 4 years now, with their last performance being at Reading & Leeds in August of 2014. Their acclaimed album 'AM' came out the year prior, and we haven't received new music since then, but bassists Nick has confirmed that new music will be coming in 2018. The anticipation grew as the band was announced to play multiple festivals throughout 2018, which makes it look like a new album is inevitable. No title or release date has been set yet, but announcements are expected to come very soon.
Childish Gambino – TBA
During his 2017 set at the Governors Ball in New York, Donald Glover ended his set with a message that left his fans confused and panicked. "You're in my heart. I'll see you for the last Gambino album." He promptly left the stage and the internet was in an uproar. In an interview with the Huffington post, he confirmed that his next album will be his last, but he didn't reveal when it's expected to be released. We got confirmation this year, when he signed to a new record label, that new music is expected to be released. With the drastic shift that was "Awaken, My Love!" We can only speculate what direction Gambino will go for his last album.
My Bloody Valentine – TBA
Iconic shoegaze band My Bloody Valentine has a spotty release record. Their debut album "Isn't Anything" was released in 1988 and their follow up, the classic "Loveless", came out in 1991. After years of silence they came out with MBV in 2013. While not as good as the work they released during their prime, it was still a great surprise. Now, Kevin Shields, the guitarist and vocalist, has revealed that there will be a new album in 2018. 27 years after their pivotal 1991 album, it'll be interesting to see what direction they'll go amid the drastic different music scene.
Twenty One Pilots – TBA
Alternative rock band Twenty One Pilots exploded after the release of their third album (fourth if you count Regional at Best) "Blurryface". The album moved the band into a more radio friendly direction and launched them into international fame. They've been on a hiatus all year, and we haven't heard anything from them at all, but during the constant media frenzy that overtook the blurryface era, Tyler announced they would release their follow up in 2018. The album is said to be a depart from their pop sound and go back to their self-titled era. With "Twenty One Pilots" being my favorite album, I am very excited to see the band go back to that sound in their current state.
SZA/Tame Impala – TBA
In a profile story by the LA Times in October of 2017, SZA claimed to be working with Tame Impala and acclaimed producer Mark Ronson. While only a single sentence, the single sentence caused much anticipation. "I listen to Stevie Nicks. I love classical jazz. I love folk. I love rap. I love Modest Mouse. I'm making an album with Tame Impala and Mark Ronson. When you try to label it, you remove the option for it to be limitless. It diminishes the music."
RUMORED
Kanye West and/or Kid Cudi
This ones more just for fun. Every year there's always a Kanye rumor. But we do know he is in the studio and he is producing Cudi's next album, so a Kanye/Cudi collab isn't out of the ballpark. Maybe we'll be getting the follow up to Life Of Pablo? We can only hope.