College-Bound Juniors: Why You Should Look Into QuestBridge
By: Clinton Barney
@OwlFeedCJ
Sometimes, the best things are hidden in plain sight. Chances are that you have never heard of the non for-profit known as QuestBridge.  As an Agua Fria student, it was one of the best, not if the best, program that I could have ever applied to.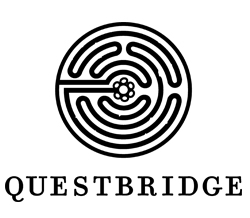 QuestBridge is a non for-profit program that connects low income, high-achieving students with some of the nation's top colleges and universities. As stated on their website, Questbridge "recruits, develops and supports motivated low-income [high school] students." Their top goal is to reduce the "academic gap", referring to the lack of students that apply to America's top schools due to the high costs of college education, which they do by allowing students to apply for free.
QuestBridge connects students to their 39, soon to be 40, college partners. Like I said, these schools are some of the best in the country. Their most notable partners include Ivy Schools like Yale, Princeton, and Columbia, as well as top tier colleges like University of Southern California, Stanford, Notre Dame, CalTech and MIT. Earlier this year, QuestBridge announced their newest partner, Washington University in St. Louis.
There are three pieces to the QuestBridge pie: the College Prep Scholar program, Quest For Excellence Awards and the National College Match Scholarship.
The College Prep Scholar program was made to give high school juniors an "early advantage" in the college process, allowing them to stand out as a low income, high-achieving student; giving them a chance to full scholarships to summer programs at top schools like Stanford, Yale, and University of Pennsylvania; and reserving their guaranteed spot at the QuestBridge National College Admissions Conference, among other things, including a chance at receiving a Quest For Excellence Award.
The 2018 application for the College Prep Scholar program for juniors is open now and will remain open until March 21st. I really recommend that you look into this program. It is easy to apply to and definitely worth the time.
Quest For Excellence Awards are one of the benefits given to College Prep Scholars, which "give additional resources and opportunities" to qualifying students based on their academic interests, such as funding to a QuestBridge college partner summer program, a new laptop, etc. The awards offered include an Arts Award, STEM Award, New Americans Award among others. A full list can be found at the website linked at the beginning of this paragraph.
The National College Match Scholarship is what QuestBridge is truly known for. Students can apply to a maximum of 12 of the college partners for a chance at a four year, full tuition scholarship. The best part is that you can send out your applications to every school of your choice for free. However, they require that if a student is accepted, or matched, by one of their schools, then they are legally obligated to go to that school.
If students aren't matched with any schools of their choice, then they can send out their application to any partner school of their choice outside of their chosen schools for the National College Match. You can apply to all 40 schools if you really wanted to.
I feel like students at Agua Fria will really benefit from this program. College applications are too expensive nowadays, especially for those with a lower income. At one time, I felt stuck. I felt like my only college options were the instate schools, none of which I was really interested in. QuestBridge allowed me to connect with schools that I never believed I would be applying to, such as Yale, Princeton and Stanford. Through this organization, I applied to six of the Ivy League schools and seven other amazing schools, all for free.
QuestBridge allows money to be no barrier to low income students. If you are a high achieving junior or know of one, please consider this program. Becoming involved in the QuestBridge programs was easily one of the best things I have ever done, and I hope for the same for you.