My Thoughts on Logan Paul's Actions in 2018
By: Timothy Johnson
Follow me on Twitter @Timothy_OwlFeed
Instagram: tiimmy_j115
I'm sure that many people have heard about the brothers Jake and Logan Paul. If not, well these are two popular YouTubers who enjoy making vlogs and doing crazy stuff.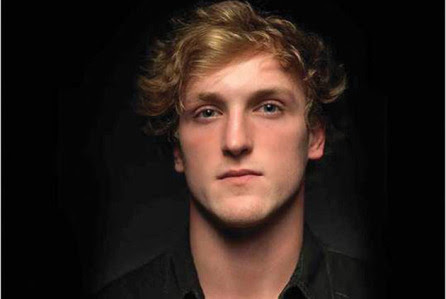 They have many fans, but a lot of people would agree that they can be a bit immature at times. However, Logan Paul has gotten himself into by far the most controversial situation in his entire career, which stirred up a lot of trouble for him at the beginning of this year.
In a very disturbing video (that has since been taken down), Logan and some friends venture into Aokigahara, which is a forest in Japan that is notorious for being one of the world's biggest suicide sites. In fact, it is referred to simply by its nickname, "Suicide Forest".
While on the trip, Logan notices a dead body hanging from a tree, which gains the attention of everybody. This made the tone for the rest of the video go dark very fast. Even though Logan does show some compassion, even telling the viewers to never commit suicide and how there is always a way out, he is hard to take serious because of his immature nature. He does continue to make some jokes on the side, and then laughs about them.
The video was met with very large backlash from millions of people, and even made its way onto the news. People took offense to this, which is understandable, as this is the type of content that should not be allowed. It got so bad to the point where Logan Paul posted a short apology video to his channel, titled "So Sorry," telling everybody how he should not have gone through with the vlog, and how he should not have acted the way he did. He says how he does not deserve to be forgiven, but he will be a better person.
Honestly, I would probably have had a warmer reaction to the apology video, if the Paul brothers have not been so ridiculous and cringe-worthy at times. No doubt, they have gotten themselves into trouble in the past which is not funny in the slightest. This one just took the cake. Overall, I did not accept Logan's apology, but I didn't think it was the worst. He does show some empathy in his voice and acknowledges his mistakes. Still, I understand how not everybody would accept the apology, and it still recieved some negative reactions.
After a long period of inactivity on his channel, Logan returned with a video that is different than anything he has made before. It is titled "Suicide: Be Here Tomorrow". In the video, Logan talks to several people regarding the issue of suicide, and gives the viewers a very positive message to not go through with suicide, instead to seek help immediately. Logan does not act childish once, and it is very easy to take him seriously this time.
I thought the video was very heartwarming, but it also seems to be very uncalled for. I am pretty sure that he would have never made the video if the Suicide Forest vlog was never created. It appears very out of place compared to his other over-the-top videos. However, it was still a breath of fresh air after what happened. It almost made me think that Logan Paul would definitely be able to redeem himself. The key word here, though, is "almost"…
A while after the video, Logan Paul officially returned with a new vlog that is a return back to his old style (which is not a good thing). It is titled "LOGAN PAUL IS BACK!", where he is aware of the trouble he is causing, but simply brushes it off and continues acting over-the-top, saying ridiculous things and making unfunny jokes. It made his previous video regarding suicide almost redundant. I was very ashamed by the video, but what Logan got himself into next was shocking.
In a later video that ended up being removed, Logan Paul was seen tasering dead rats while the girl and guy standing next to him were screaming and laughing. I do not know a whole lot about why he did this, since the video was deleted very quickly and I was only able to see a clip of it. From what I can tell, Logan was saying how he does not like rats coming into his house, and before throwing away the rats that he found, he pulls out a taser and shoots them.
This video was not met with as much of a serious reaction as the Suicide Forest vlog, but many people were upset by Logan's actions. One organization in particular, the People for the Ethical Treatment of Animals (or PETA) responded very negatively to the video and wanted it to be removed immediately, which sure enough, happened. Logan Paul should not continue to disrespect the dead, but he seemed to have learned nothing from the previous incident. This made me lose all respect for the guy. I wasn't a fan of him before and now I don't ever see myself able to forgive him again.
After the rat video, YouTube has demonetized Logan Paul's videos. That means you will not have to deal with any ads when watching his content, but for him, that also means he will not be able to make money from his videos. This seems like a reasonable punishment, but YouTube cannot ensure that he will not get himself into any more trouble after this. I personally think he should get his channel removed completely and do something else with his time, as he does not seem to know how to make appropriate content. He isn't making money from videos anymore, what is the point anyway?
Alas, Logan continues to post regularly on his channel, and the controversy surrounding him seemed to simmer down. As of now he hasn't posted anything else that got him into big trouble, so he seems to be keeping his nose clean for now. There are still people out there that are continuing to boycott him and trying to get his channel terminated via ways like petitions.
In conclusion, there is no telling what Logan Paul will do for attention. He probably will not be stopped from making videos anytime soon, but all we can say is, he better at least watch himself to make sure he will not get himself into another unfortunate situation.