BROCKHAMPTON Performs at the Van Buren
By: Graham Eisenhauer
OwlFeed Journalist
Photo courtesy of Converse
"I went from nothing to sleeping on Jon's couch to making people bounce at every show we sold out" – Kevin Abstract, "STUPID."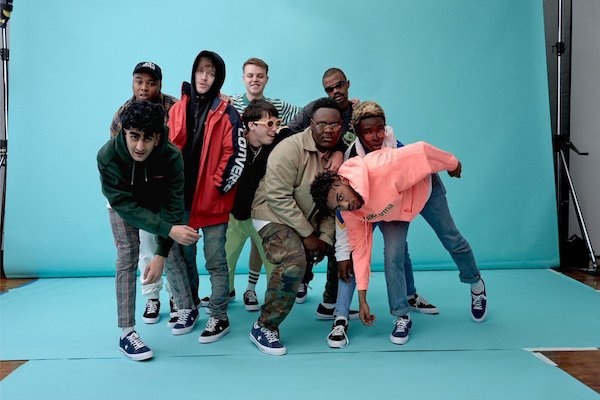 Hailing from Los Angeles, the self proclaimed "boyband" took their incredible live energy to our very own Van Buren on March 7 and 8.
Following the release of their third full length album, "Saturation III," BROCKHAMPTON has been selling out shows left and right for their current tour named "Love Your Parents."
BROCKHAMPTON has had a wild year. Releasing three entire albums in the course of 7 months, the 14 member collective is making waves in the hip-hop scene. Recently, the band has even made an appearance on the resurrected series TRL on MTV where they performed their first single for "Saturation III," titled "BOOGIE."
This time last year, BROCKHAMPTON had only had one mixtape out that released to mixed reception. Now, they have three critically acclaimed albums and a cult-like following that can only really be understood if you attend one of their intense and inspiring live shows.
Catch Kevin Abstract, Matt Champion, Bearface., JOBA, Dom Mclennon, Ameer Vann, Merlyn Wood and the rest of the gang March 7th and 8th at the Van Buren located in Phoenix.