The Evolution of Childish Gambino's Music
By: Jaeden Andrade
@idkjae715
With the recent release of season two of 'Atlanta', everyone is talking about the genius behind it, Donald Glover AKA "Childish Gambino". Whether they're talking about his work as an actor, writer, artist, producer, or stand up comic, everyone knows who Donald Glover is. With this I wanted to highlight what he's mainly known for by showing how much his music has evolved by going through each one of his albums.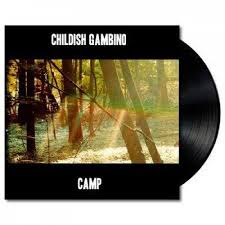 We'll start this tour of Gambino's discography by discussing his first commercial album: Camp.  Glover established his abilities as a storyteller on his freshman album with songs like 'That Power' and 'All the Shine.' Besides that, many critics didn't like the album when it released.
For instance Pitchfork gave this album a 1.6 and even has stated that "Glover's exaggerated, cartoonish flow and overblown pop-rap production are enough to make Camp one of the most uniquely unlikable rap records of this year."
With the backlash of many negative reviews and comparisons to different artist like Kanye West, Gambino set out to create his own sound on his next album in 2013: Because the Internet.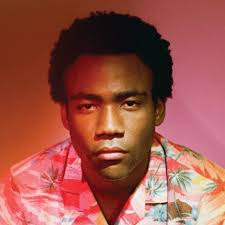 He moved on from his electro beats and his punch lines and one liners that he used on songs like 'You See Me', to finding his own personal style that could be demonstrated on his singles '3005' and 'The Worst Guys.'
This album is where he first started experimenting with different genres of music. Other than having a Rap only album, he had actual R&B songs on his tracklist that were featured at the end of his videos for '3005' and 'Sweatpants.' This could have been seen as foreshadowing for later albums where he had completely ditched Rap.
Because the Internet definitely split the community because even though Gambino switched it up and went experimental, many believe that he went too far. However some people don't like him, not because of his music, but just by word of mouth, so many people haven't even given him a try and he knows this.
Since he knows that many people just don't like him, he struggled with some personal demons and did drugs, according to Noisey. He thought this would make him more interesting somehow.
 Even though he was definitely being super extra for this album the themes in this album still feel genuine and are true to the title. One example of how he stayed true to his Because the Internet is his song 'Worldstar' where the song is just about the website Worldstarhiphop.com.
Once the hype cleared from this album, Gambino disappeared for a while in Hawaii, specifically Kauai. This trip was definitely a huge part in his island inspired Mixtape that came out the following year, STN MTN / Kauai.
This mixtape kept some of the same laid back styles that were introduced and improved on them with different flows and new approaches towards songs. The first almost 2 minutes of 'Late Night Kauai' felt more like spoken word poetry by Jaden Smith than subtle bars that he was saying about a night he spent under the stars with a girl.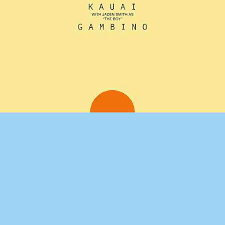 Even though Gambino dips heavily into R&B in this mixtape he also leans back into his electro beats that he introduced in Camp and improved upon them with his production, which had greatly improved since Because the Internet.
After this it felt like we were waiting for decades just for some new Childish Gambino music, but in reality it was about 2 years. Thankfully he didn't disappoint. Just like every previous addition to his music, people were split, but this time most people were open to his newest album, Awaken My Love.
Awaken My Love completely throws Rap music out the window and switches gear to an entire album of R&B/Soul/Funk music. This album cut through the charts with its breakout hit "Redbone," which was featured in the beginning of the Oscar-Award winning Get Out.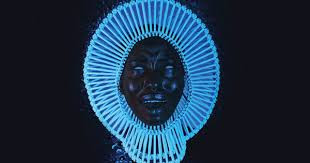 This album samples artists like Bootsy Collins and gets inspiration from Sly and Family Stone on his song, "Have Some Love" but still manages to give his own dark twist to it. However, cleverly put by music reviewer, Anthony Fantano said: "Even though he (Gambino) is playing with this older sound, he approaches it with some newer, fresher production" and that is always appreciated.
Personally this is my favorite album by Gambino but I agree with Anthony Fantano when he stated that "comparing this album directly to his previous material is kind of like (comparing) apples and oranges."
Hopefully, since Gambino does plan on retiring from music after his next album I feel like the best way he could end it is continuing to create Funk/Soul music. I feel like this is what he's best at when it comes to music and I am looking forward to see how he would end long journey as a musical artist.