Scientist Receives Nobel Prize For Discovery That Facebook Is Actually MySpace
By Jen´na Brown
Owlfeed Journalist
On Friday, March 23, 2018,  Stuartson T. Filxemburg, a native to Portland, Oregon was recognized for his great accomplishments on his discovery of Facebook being Myspace. There was a parade and full 8 hour ceremony where he was given a Nobel Prize to highlight his accomplishments in Downtown Arizona.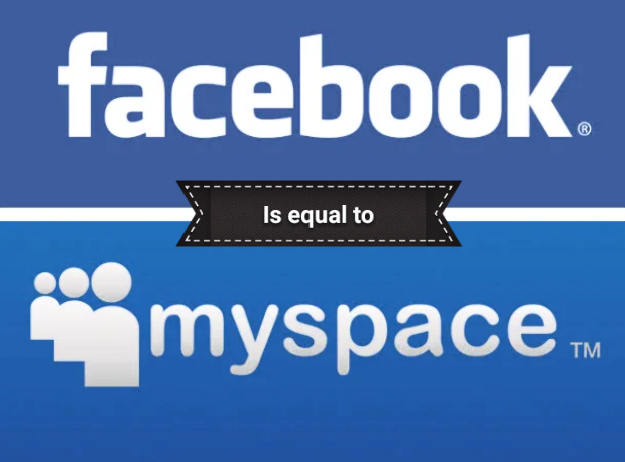 Before this astonishing discovery, Filxemburg knew that there was something about Facebook that he had seen before.
"I was on Facebook after one of my friends devised an account for me and I noticed something rather strangely familiar," he said.
Shortly after this, he went to work. He first studied the specifics of his friend´s page.
"I took special note of each and every part of [my friend's] page including things like: the friends list, bio, and messaging system and put the observations I found in one table," Filxemburg said.
He then went on to look at all of Facebook's competitors and other similar social media sites. The social media sites he studied were Twitter, Snapchat, Reddit, Tumblr and Instagram. He repeated his process with each of these social media sites and found an interesting discovery.
"When I entered all the data I found that Facebook's data was the complete spitting image of one of my former sites I used when I was younger which was Myspace," Filxemburg said.
After this discovery, Filxemburg went into overdrive to find more evidence and more similarities between both Facebook and Myspace.
"He spent hours in his room each day hunched over the screen, frantically scribbling down Facebook data" said Filxemburg's wife, Dianne.
Eventually through multiple days and nights of studying data, Filxemburg discovered more similarities. Flixemburg found that both Myspace and Facebook allowed its users to share stories, comment about their day, put their job or hobby in their bio, and upload a photo to their own profile.
"His research is astonishing," said Neil deGrasse Tyson, a famous astrophysicist, author and and science communicator. ¨His research definitely put mine to shame.¨
Happy April Fool's!