What To Do If You Get Waitlisted
By: Clinton Barney
Twitter: @OwlFeedCJ
You've been waiting for what seems like countless hours to hear back from your dream college. You get word that they just released their admission decisions. You open up your student portal and see that your application was just updated. You open the page just to see some unfamiliar words: You've been waitlisted.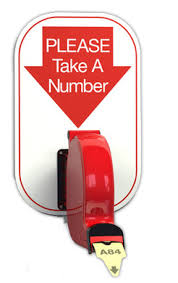 Now, if you're reading this, I'm sure you've been waitlisted by a college. Don't worry, there are thousands of other students in the same boat as you, including me. Last week, I was waitlisted by the University of Chicago, and to be honest, I had no idea what the heck it meant. I wasn't sure if I should be upset or ecstatic, so I did some research. Soon, I realized that it was nothing to fear. Rather, it is something to be pretty happy about.
So here is what what you should (and shouldn't do) if you were waitlisted by a college:
First of all, don't feel discouraged.
The worst thing to do in a situation like this is bring even more stress upon yourself. All you can do is remain patient and hope for the best.
Decide if you actually want to stay on the waitlist.
If you aren't too sure about if you want to actually go to the school, then don't accept a spot on the waitlist. If you do that, then you will be keeping somebody who actually wants to attend that school from obtaining their goal and lessening their chances of admission.
If you've done your research and are actually sure that you want to attend that school, then accept a spot on the list as soon as possible. HerCampus recommends to take action right away because "colleges will ultimately seek out those who are committed to attending," and there is no better way to show your commitment by being ahead of others in placing your name on the waitlist.
Do send them a letter of continued interest.
If you actually are serious about continuing the admissions process and stay on the school's waitlist, then sending the school a letter of continued interest is the best thing that you can do. It lets the school knows that you are serious about committing to their school. Writers at IvyWise also recommend that it is beneficial to keep the school updated with of any information that will be beneficial for the next admissions stage.  
Don't bombard them with pleas or any extra information to try and increase your chances of being chosen from the list.
The waitlist process is basically another round of college decisions, so treat it like one. In doing so, don't send countless emails begging the admissions office to look over your application or to grant you admission. It will do nothing to improve your chances of admission. The only thing it will be successful in doing is that it will annoy the heck out of your admissions officer.
To make matters worse, continuously pestering the admissions office can "either remove you from the waitlist…or lead to your ultimate rejection." (HerCampus)
Explore your options.
There is no guarantee that you will receive admission if you remain on the waitlist, so take the initiative and plan to enroll in another school. According to The Princeton Review, "You can't be sure" if you will get off of the waitlist in time, so you should make your deposit to a safety school before May 1st just in case.
US News also recommends even looking into taking a gap year, and The Princeton Review mentions that it would be beneficial to transfer to that school later on. It all depends on which journey best suits you.
Keep your grades up and stay involved.
By keeping up your grades, you will show the school that you are committed to your academics. Also, "you'll likely be reevaluated based on the grades you receive after being waitlisted," (Cappex) so maintaining your grades will help your chances of getting off of that dreaded list.
Finally, as said by CollegeBoard, "Realize that you've already achieved something. You were waitlisted, not turned away."
Being waitlisted does not mean you are rejected, so work as hard as you can and stay positive for the road ahead.
"Regardless of which path you choose, a waitlist decision is just a temporary stop in your journey. Your future still depends on you and the choices you make." (US News)