Top 4 Facial Cleansers for Combination Skin
By: Kirsten Meyers
@kirsten.meyers6
Lifestyle/Opinion journalist
Everyone has different skin types, and most likely has had acne once in their lives. For the unfortunate people with combination skin, I know how troubling it can be to find the right acne cleansers that fit them. I just so happen to have combination skin so, I figured why not make an article on which facial cleaners that are my go tos and that I swear by even up to this day.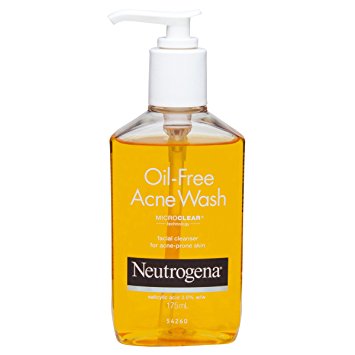 Neutrogena Clear Pore
I've been using this facial product for about 4 years now. This product does get the job done and it really helps keep the acne at bay. I do find that once you start using this product it can sting your face a bit if you're not use to it and once you start using this product more often it lessens and it stops hurting after your third use.
This facial cleanser contains Benzoyl Peroxide which is the main ingredient that helps clear up acne. Benzoyl peroxide can be drying on the skin, so make sure you do a test strip on an acne affected area and continue for three days. If you see no issues with your skin, you're safe to continue this product. However, if you do see a rash or reddening skin that hasn't gone away after rinsing your face, stop use and consult your doctor as soon as possible.
 Neutrogena Fresh Foaming Face Wash
I've used this product a couple of times when Clear Pore was out of stock and this comes in second place for keeping your acne at bay. If you're not one for stinging products this will be your best friend, because it's gentle on the face and doesn't dry out your skin, but also doesn't make it oily like some cleansers accomplish.
This product contains Cocamidopropyl Betaine which is a chemical that comes from coconuts. This product can cause serious issues, such as itchy skin, or  irritation and blistering if in contact with the eyes. Be careful, and always do a strip test before you fully start using this product.
 Apple Cider Vinegar mix
This is a homemade mask that works to efficiently eliminate acne, and blemishes. This product is easily one of the best products ever, but due to the fact that ACV is pricey I wouldn't recommend it if you are on a tight budget. You can use any cup of oil and add 3 tablespoons of ACV into a cup and mix it until well combined. Place some of this mixture on a clean wet wash cloth and start applying to your face. Leave it on for a minute and then rinse. If you can't stomach the smell you can always add in a scenting oil that is friendly for your skin.
Since this Apple Cider Vinegar is a (weak) acid you always want to make sure to perform a patch test just in case if it burns you. The side effect for this mask is burning, if burning does start stop use immediately and don't use ever again.
This product is more or less just to help keep your skin from becoming too oily. It helps keep your pores clogged free, and eliminates signs of breakouts. This is more gentle than the rest of the other cleansers, and as always just make sure to look into the ingredients.
As always make sure you perform patch test to see if you have any allergic reaction to this product.  This product has almost the same ingredients as the other Neutrogena products, so use at your own risk.
Honestly, Neutrogena is one of the best brands for acne fighting. I love this brand, and live by this brand because it does help keeping the acne at bay, and mostly it's more gentle on the skin. This is perfect for oily/combination skin because it helps keep your skin dry, but not too drying to the point where it can affect dry patches on your face. It also isn't too oily to where it's annoying and leaves shine. The brand never fails to meet my needs, always make sure to do test strips because you may never know if you're allergic to something.   
(Most importantly this article is not sponsored!)