Kindness Week
By: Alejandra Espinoza
"Love and kindness are never wasted. They always make a difference," is one of the sayings that may have been seen during Kindness Week at Agua Fria High School. Student Council's goal was to spread some kindness before going on spring break.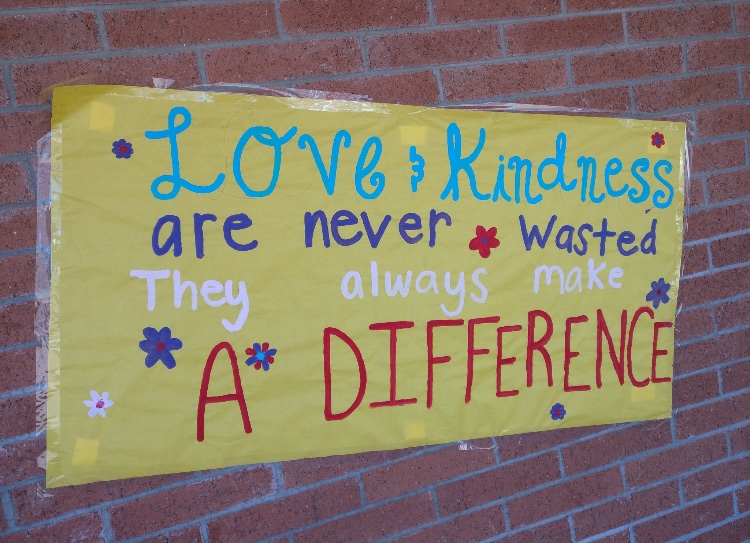 Being in Student Council, I spearheaded the week and planned the spirit days along with Megan Mason. To kickstart the week, Mr. Molina, our principal, suggested we take 17 balloons and take a moment to honor the lives lost in the Parkland shooting during A and B lunches. We had 17 student council members read out the names of the lives lost and took a moment of silence before sending off the balloons.
After lunch, Mr. Molina approached me with much excitement and said, "Great job! That was very successful, I'm glad everyone participated and the students reacted so well."
Out of all of the spirit weeks, this has definitely been one of the ones that we got the most positive feedback from. During this week, student council also lead the "No Student Eats Alone" movement where the goal was to walk around and find students sitting by themselves and invite them to eat lunch together or start a casual conversation. When the student body president, Bianca Ibuado, was asked how she felt Kindness Week impacted the student body she said, "I think Kindness Week was a really good thing for our school. The difference wasn't huge unless you pay attention to it, but once you notice it's hard to ignore. During the week I received lots of random compliments and I noticed that more people picked up their trash."
Participating in No Student Eats Alone really made me pay attention to people who do sit alone or are more quiet. Sitting with these people at lunch was really nice because they were really cool but they had social anxiety so it was hard for them to make friends or all their friends had a different lunch. It showed me that some people struggle in things that other people take for granted everyday.
To tie off Kindness Week, Student Council held the last pep rally of the school year (AKA the spring sports assembly). When Kylan Sullivan, Student Council executive board member, was asked how he felt about the last pep rally, he said, "It was a bittersweet moment because it was great, but it was our last one and I'm going to miss them." Many seniors will understand how the last pep rally feels like the last football game of the year and how things are coming to an end very quickly.
At the pep rally, the prom theme was announced and it was a good way for the school to end the week in unison.