11 "Lazy" but Cute Everyday Hairstyles
By Lauren Albrecht and Adriana Moreno
Follow us on Twitter @OwlFeedLauren and @AdrianaOwlFeed
You wake up and realize your alarm has been going off for the last 25 minutes. You slept in! At this point in time, you're more worried about missing the bus then that rat's nest on your head.
It's still high school, and teen girls and guys with medium to long hair can be worried about the judgement they may receive from their peers.
But there is still hope for all of us!
We all have those days where our hair is our enemy, but with these simple, cute hairstyles on a day you simply don't feel like putting in the effort, your hair will thank you.
1. The Longer, Fuller Ponytail
Yeah, it's simple to do an easy ponytail every day. But it's even simpler to wear a style that takes you about the same amount of time, and even looks like you have longer, fuller hair!
For this style, you'll only need two hair ties and a brush. First start off by putting the hair above your ears in a half updo. Then move the hair to the front so you can do the next step easier.
Put the rest of your hair in a low ponytail, just below the half up above.
Once you put the first ponytail down, you will have the perfect, longer and full-bodied ponytail!
2. Looped Half Updo
This style may look difficult, but it's not even close. It does have some detail to it, but it comes very easy once you get the hang of it and you will get so many compliments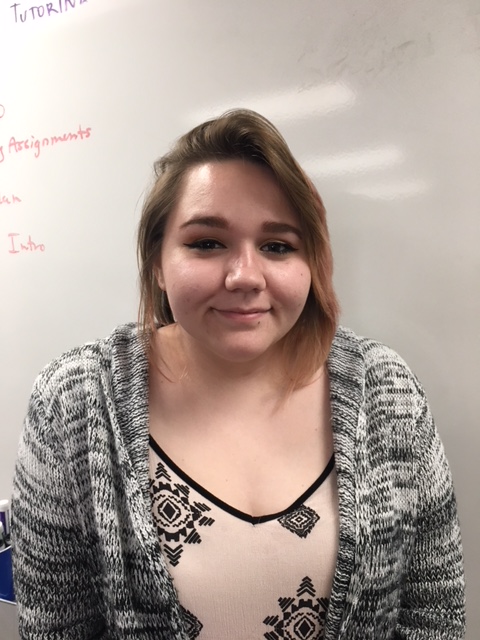 All you do for this style is put the hair above your ears in a half up. Then, split it down the center to create two parts before the hair tie.
Loop the ponytail through the center and pull to ensure a tight fit.
3. Messy Bun
The famous ballerina bun that takes a lot of time and hairspray is a thing of the past with the messy bun (unless you're an actual ballerina or whatnot).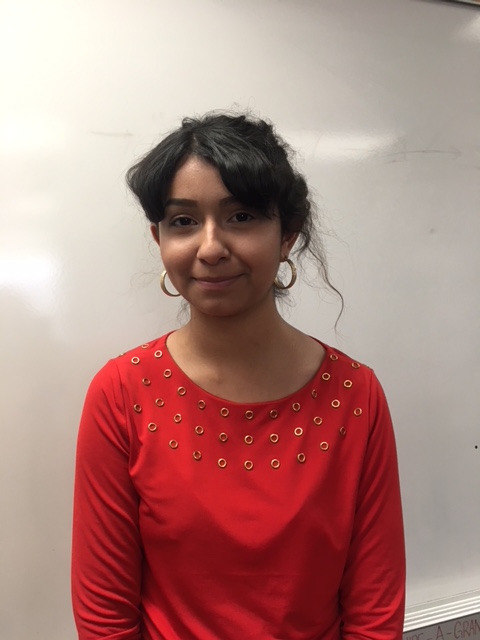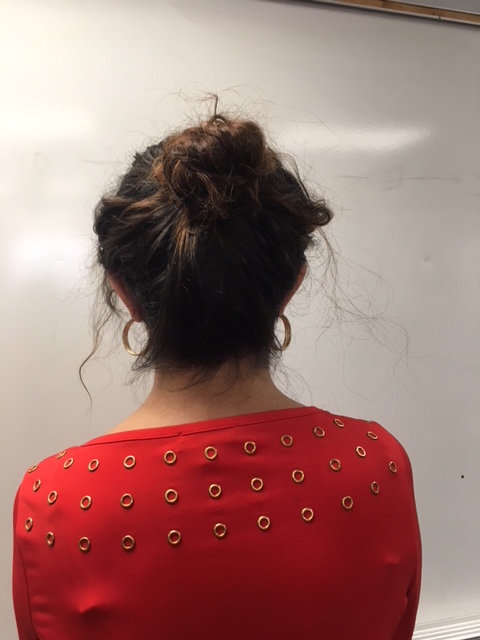 This is the lazy style of lazy styles. In fact, the long title for the messy bun *should* be "Yeah, I DID Wake Up Like This: Flawless" style.
Simply start putting your hair in a ponytail, but do not put in a hair tie yet. Twist the hair and start to wrap it around the center of your head.
Secure with a hair tie and bobby pins to make it last.
4. Twisted Bangs
As someone who has lived with side bangs for a really long time and went through the long process of growing them out, we didn't have time to endure the awkward phases our grown-out bangs would go through every morning.
Twisted bangs became my easy route on those days and never failed me when I only had 30 seconds (sometimes less) to do my hair.
For this style, all you need to do is twist the bangs where your hair is parted to the other side. Then secure the ends with bobby pins.
5. Bow Half Updo
The name is in itself really.
For this, simply put your hair in a half updo and secure with a hair tie.
Find any bow and pin it to the hair directly above the hair tie. This process should take you no more than a minute, but if you happen to have some time on your hands, this style is adorable with curled hair!
6. Pig tails
This hairstyle is super easy and effortless! This could even become your go to hairstyle
First, you split your hair down the middle. It doesn't matter if your parting is straight or
not because, well, you're lazy so you shouldn't really care about it.
Second, you pick up one side in a ponytail and secure it with a hair tie. Then, you do the same to the other side.
Now the piggies aren't the only ones with the cute tails!
7. Messy Bun Half Updo
For this hairstyle, you combine two lazy hairstyles and make another lazy hairstyle! Buns and half updos!
You first start off by parting your hair across the middle.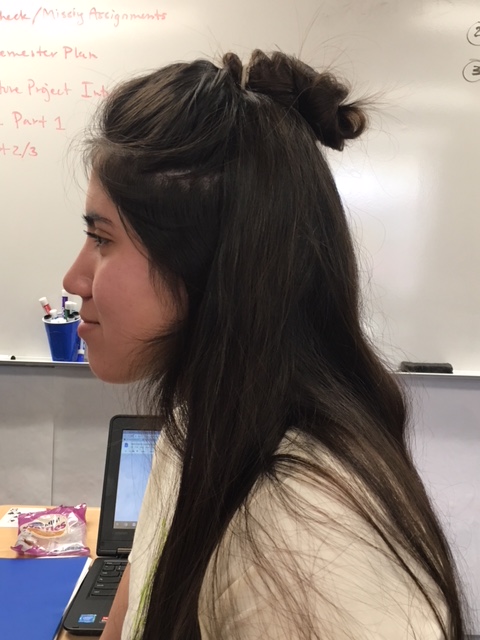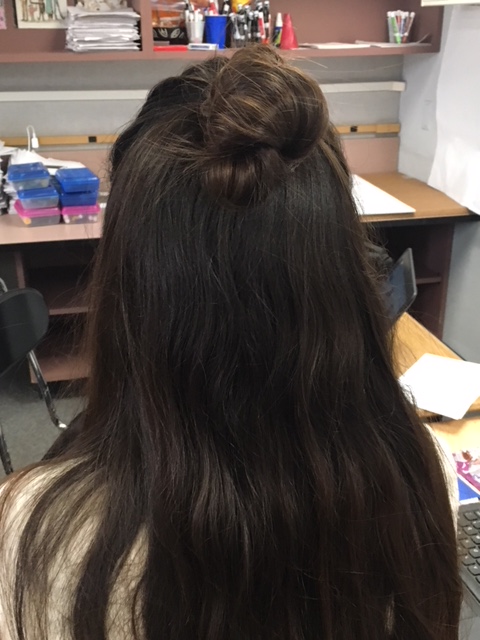 After you have that down, you take the top half, twist it and wrap it into a bun. You can secure the bun with either a hair tie or a bobby pin, either one will do the job.
As for the bottom half, you just leave it alone.
8. Messy Space Buns
For the messy space buns its simple and easy.
First, you part your hair down the middle like you would for pig tails.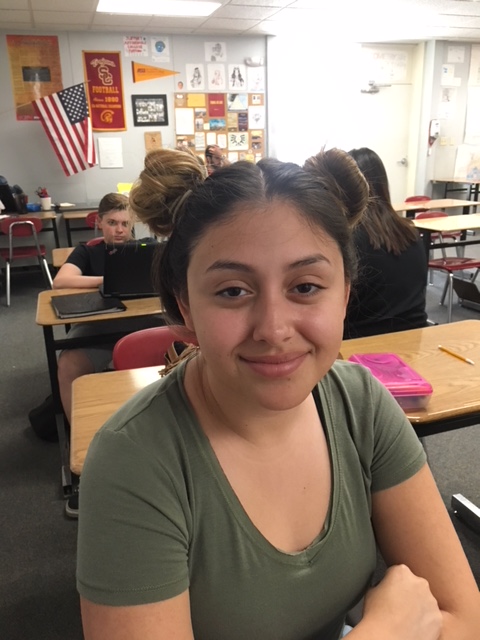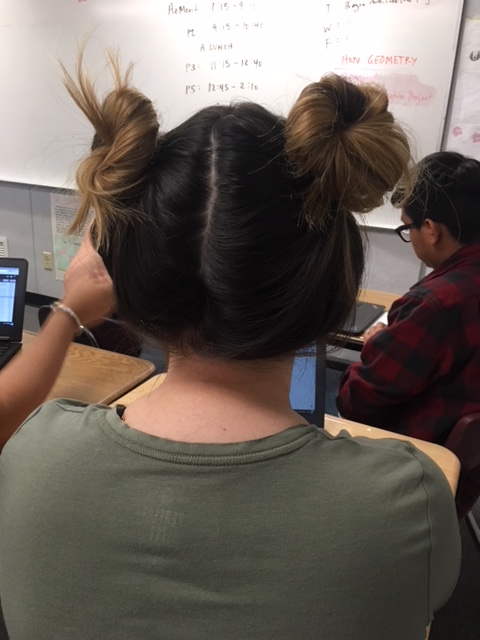 You, then, grab one side of your hair and twist it up. After twisting it, you wrap it around in its spot and you secure it with either a bobby pin or hair tie, again, up to you
You continue and do the same to the other side. If you want to, you can also pull out some of the front baby hairs to give it an even messier look!
9. Side Braid
This is where a little effort has to be out in. Not too much effort, but just your 0.5 percent of your effort should be put into this.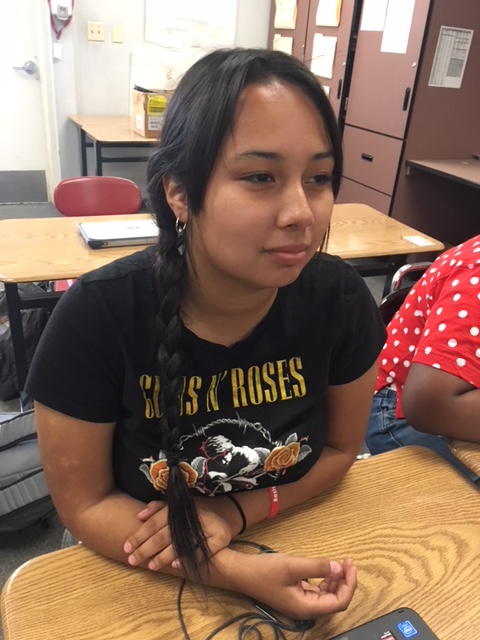 For the side braid, you would obviously want to put your hair all to one side. It doesn't matter which one, it's all up to you and where your heart desires it the most.
Once you have it to one side, you begin to braid it the way you would normally braid hair.
After your got that down, you secure it with a small elastic band at the end and you got yourself a beautiful side braid!
Effortful but effortless!
10. Headwrap
Now, here you honestly don't have to do any kind of hairstyle to your hair. Unless you want to, then that's all on you.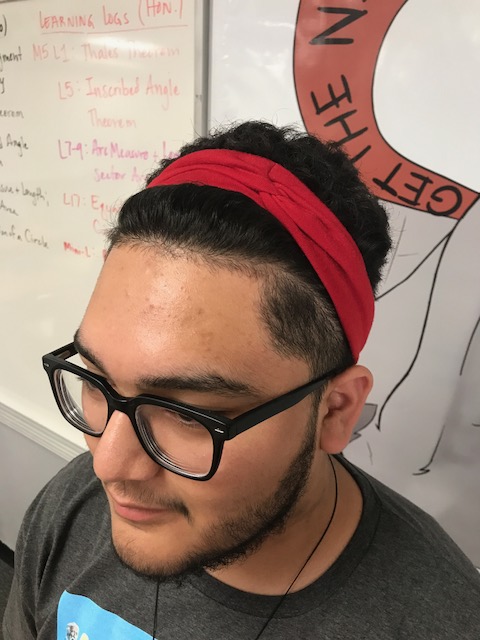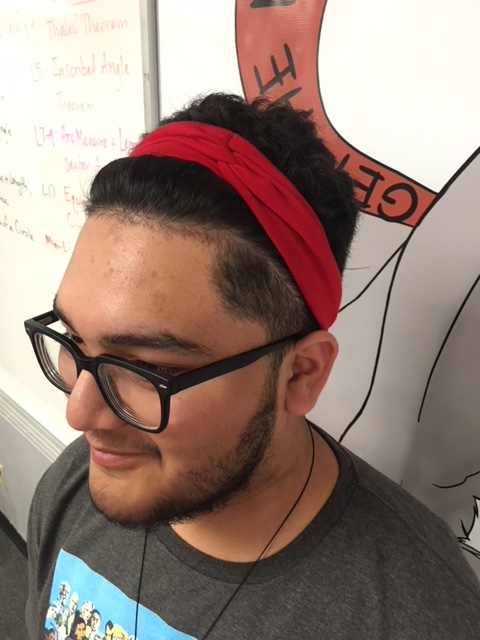 But all you gotta do is grab a headwrap and put it on.
That's all. Plain and simple.
You can keep your hair down or do something with it like a ponytail, braid, bun, etc.
11. Wear it Down and Proud!
Yeah, we said it. In an article about hairstyles, we know that some days our hair should just be worn au naturel.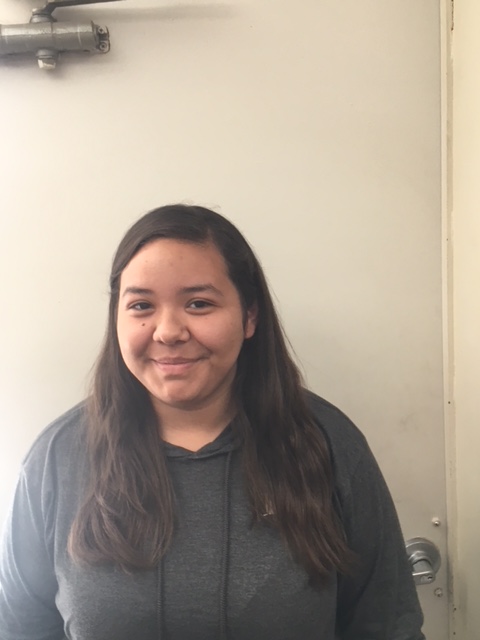 You may want to brush your hair before leaving the house, but this will be the one and only style that takes you literally no time to complete.
It's all up to you on what makes you feel happy and confident in your hair.
Special thanks to Agua Fria Owlfeed Journalists who helped make this article happen!